The Art of Baking with The Factory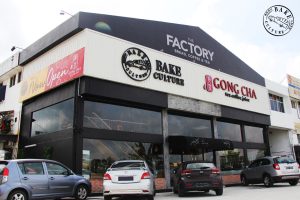 Few things in life are more comforting than the smell of baked goods fresh from the oven and Bake Culture's The Factory aims to constantly bring that feeling to life for their many customers. Since it was first launched in Brunei, the bakery has already made its mark on the bread-loving community in Brunei. As a collaboration between Bake Culture and Gong Cha, The Factory is the first of its kind with a serve-through concept where customers can partake in their steaming hot buns in the outlet itself while enjoying an exceptional cup of bubble milk tea or a heartening hot beverage from Gong Cha on the side.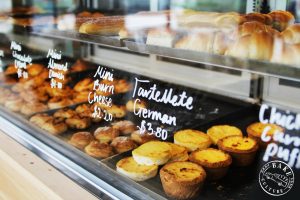 With Wi-Fi provided, comfortable benches and your orders delivered directly to your table on heated trays, it's no surprise that the theme for the day was #Meet&SpoilMeFactory.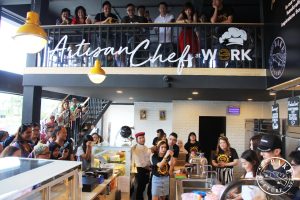 Coinciding with the launch of the Menglait outlet, the bakery also released eight new flavours of mille crepe cakes, specially hand-crafted by a team of crepe-artisans with only the freshest ingredients of impeccable quality. Belgian chocolate, French vanilla, premium cheese, matcha, Mango Tango, Oreo Choco, Tira Miss U and Belle Berry are new sure-favorites and will now be a permanent part of the mille crepe cake menu at Bake Culture. We personally recommend the original French vanilla with velvety tiers of smooth vanilla cream whipped to perfection within every layer. Yum!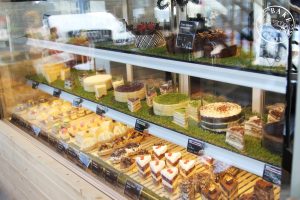 On the day of the opening on 27th February, in conjunction with Brunei's 34th National Day, a quirky promotion was held giving out free crepe cake slices and a booklet of vouchers for the 34th customer of the day, as well as for the first customer who spends $3.40 in The Factory. Customers spending $34 and above were also treated to free hot beverages of their choice. Talk about pampering the ones you love!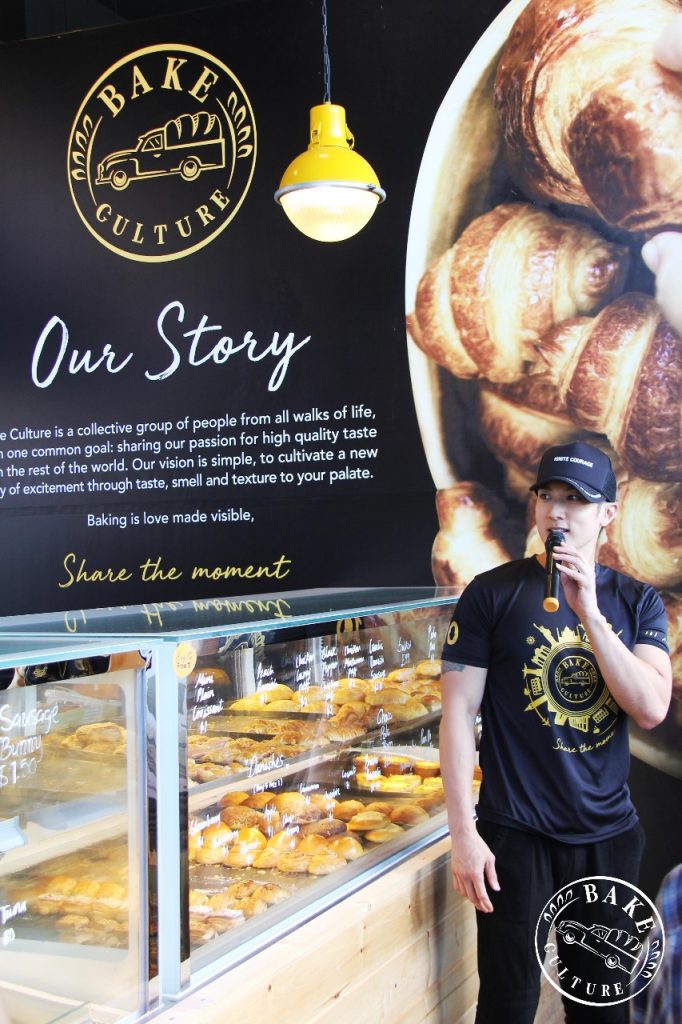 Also in attendance for The Factory's opening was international superstar and owner of the renowned bakery, Wu Chun. He explained to members of the press that while they will not be opening new local branches in the immediate future, their main priority is the happiness of all their customers, whether new or returning. The celebrity, who confessed his own love for crepe cakes of all kinds, revealed that the bakery is constantly experimenting with new recipes and new products for their customers to enjoy.
With their recently-opened outlets in New York and China, it's clear that all the Bake Culture outlets share the same vision and objective—to bring fresh quality goods made with premium ingredients to their customers while cultivating the love for baking, one bakery at a time.
The Factory is located at:
Ground Floor, Simpang 21,
Menglait II, Jalan Gadong B,
Bandar Seri Begawan BE4119, Brunei
Or you can follow them for updates on Facebook or Instagram.
Check out more photos from the event!