CUCKOO Brings Local Media to Yangsan Factory in Busan
by Intan Abu Daniel
In celebration of its 40th anniversary, CUCKOO Korea kindly invited media groups from Brunei, Indonesia, Malaysia and Singapore to a trip to Korea where we treated with city tours, a behind-the-scenes look at their factories in Busan and Seoul, and a chance to witness the introduction of CUCKOO's latest global ambassador!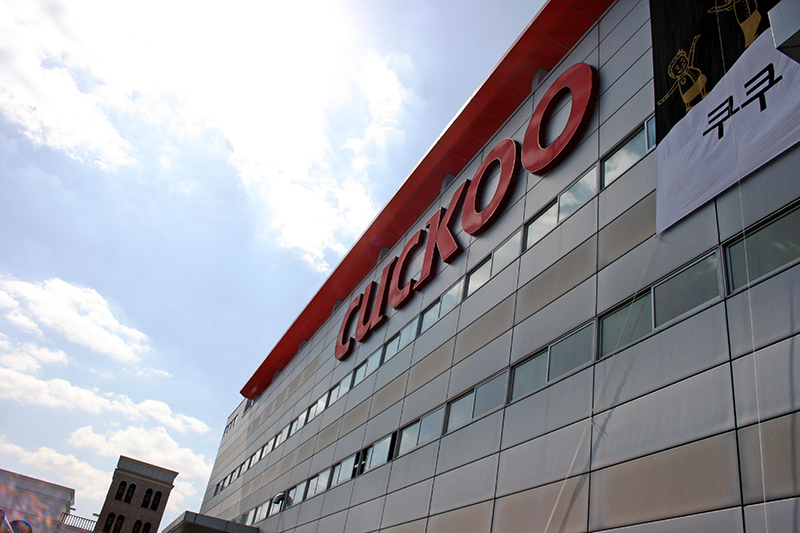 But first off, we travel to Korea's second largest city, Busan, where the Yangsan Factory is located.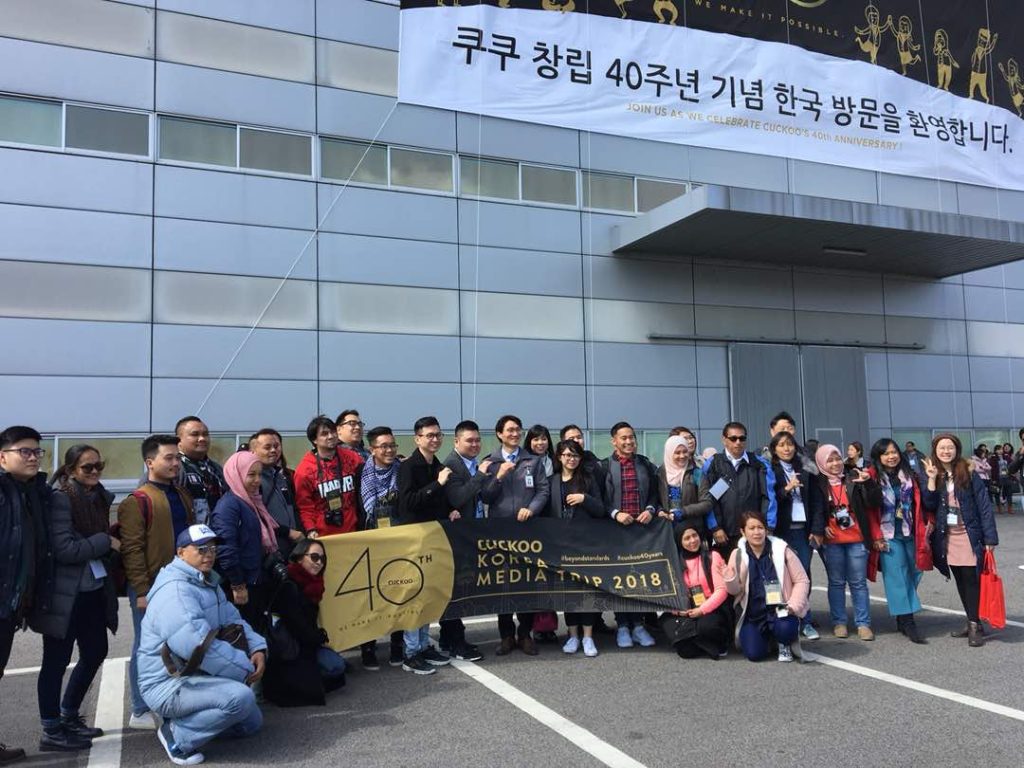 Busan is a seaside city nestled among mountains and amid this picturesque view is the Yangsan Factory – home to the production of CUCKOO's famous multi-cookers and kitchen appliances. And when we talk about multi-cookers, we're talking about the crème de la crème of multi-cookers, each powered by CUCKOO's very own advanced technology. Each of CUCKOO's multi-cookers is powered with 4 major Smart Technologies, namely: Smart Algorithms, Pressure Cooking, Heating Technology, and Coating Technology – making the preparation of healthy meals for yourself and your family as easy as a touch of a button.
Smart Algorithms adjusts power and pressure level to accommodate different types of cooking, meaning that you can cook anything in a CUCKOO multi-cooker, from cakes to roast chickens to even yoghurt. Pressure Cooking reduces 70% of your cooking time and energy usage, while heating your food evenly, which helps to retain minerals and original flavours. The induction Heating Technology heats food with radio frequency electricity emitted from an induction heating zone underneath the pot, so that the entire pot becomes a heating element, ensuring an evenly cooked meal. As for the Coating Technology, CUCKOO's proprietary SK-FLON coating keeps food from being contaminated by harmful substances but most importantly – prevents rice from sticking to the walls of the pot; a grievance most rice-cooker owners can relate to.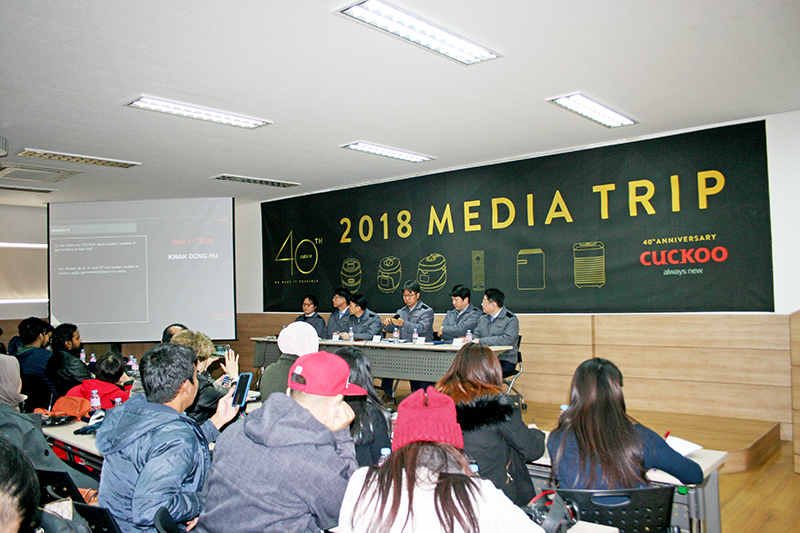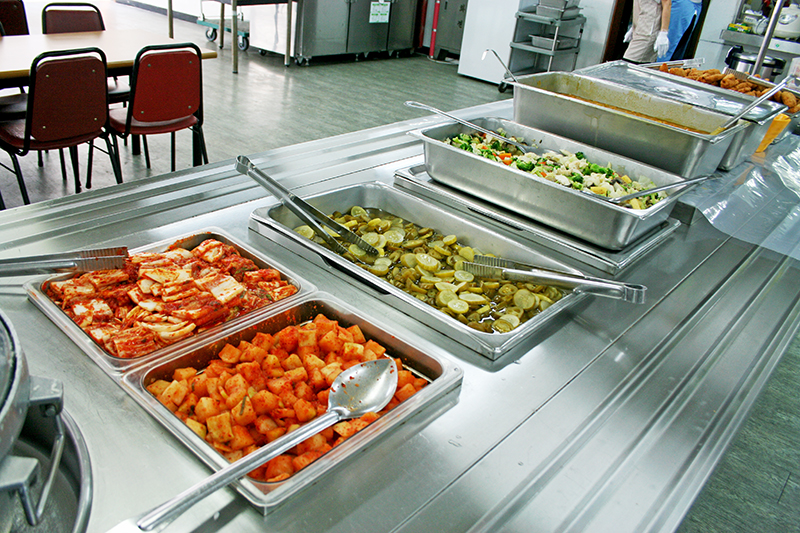 Mr Wong Kim Guan, Managing Director of CUCKOO Brunei, explains it best: "A CUCKOO Multi-cooker improves a person's daily life in four ways: convenience, safety, nutrition and versatility. Convenience allows the consumers to cook their food with just a click of a button. Both hardware and software safety features are specially designed to give you complete peace of mind. CUCKOO Multi-cookers ensure that you are getting the best result for all types of meals you're cooking. You spend less time in the kitchen and more time with your family and friends."
It's this advanced technology that keeps CUCKOO at the top of their game. As of today, one CUCKOO rice cooker is sold every 10 seconds in South Korea.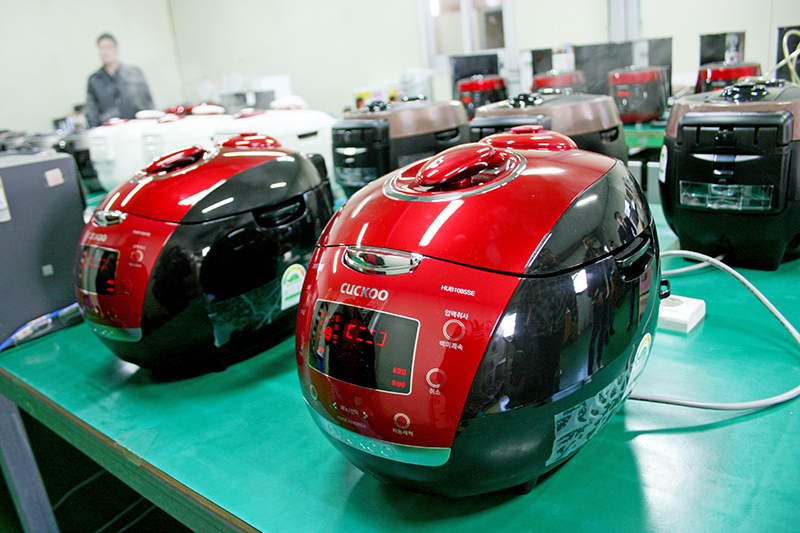 A tour of the factory helps us to understand the nature of work and care that goes into a CUCKOO product. From production lines to quality control, everyone works hard to ensure that every single CUCKOO product reaches its destination in pristine working condition.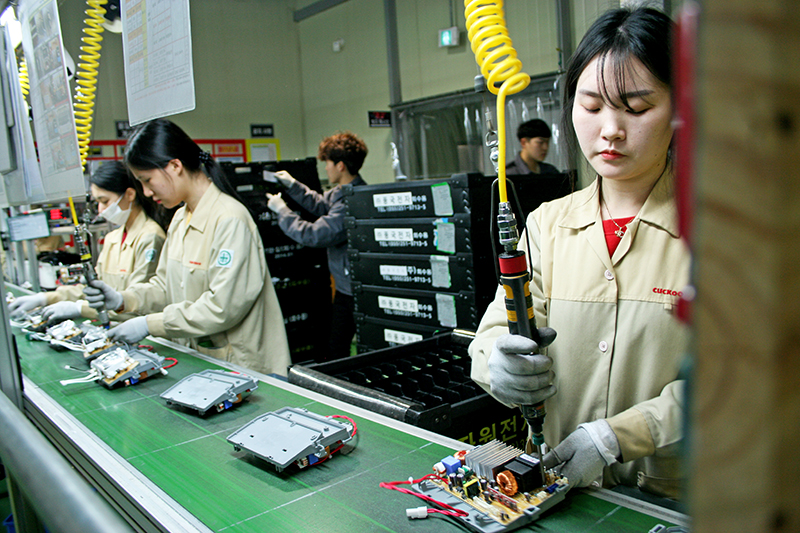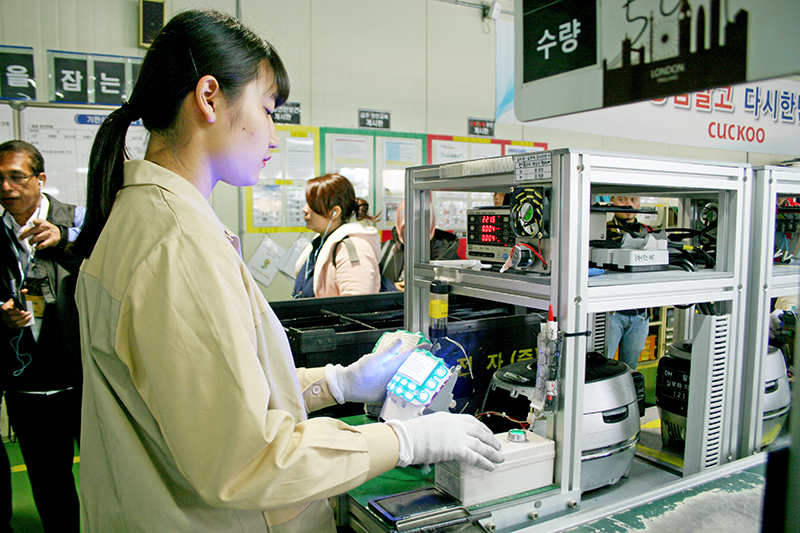 In Brunei, three of these Multi-cookers are available: the HN10 and M10 Multi-cooker (both of which are multi-pressure cookers), and their latest, the 1010cooker, which is a multi-function cooker.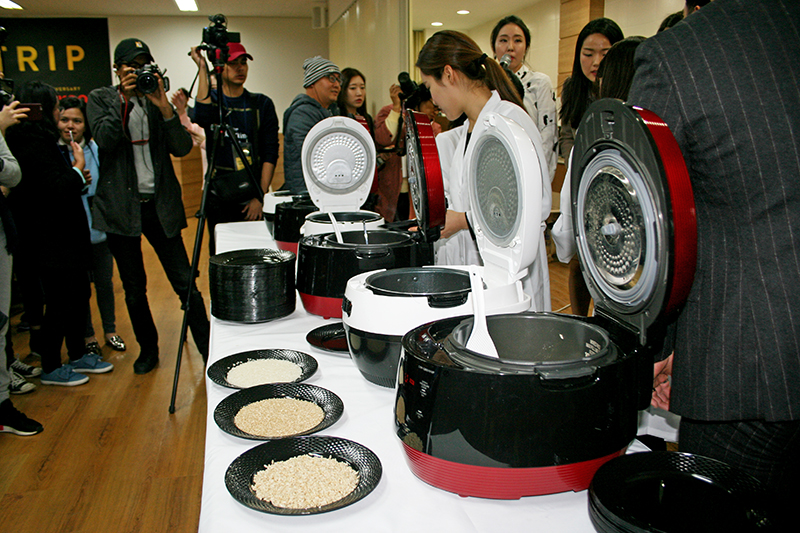 An introduction was also made to the wonders of CUCKOO GABA Rice – a type of rice germinated from brown rice, not unlike Brunei's own kampong rice. This tasty and nutritious rice typically takes 20 hours to germinate, but takes just two hours and a touch of a button when cooked with the CUCKOO multi-cooker.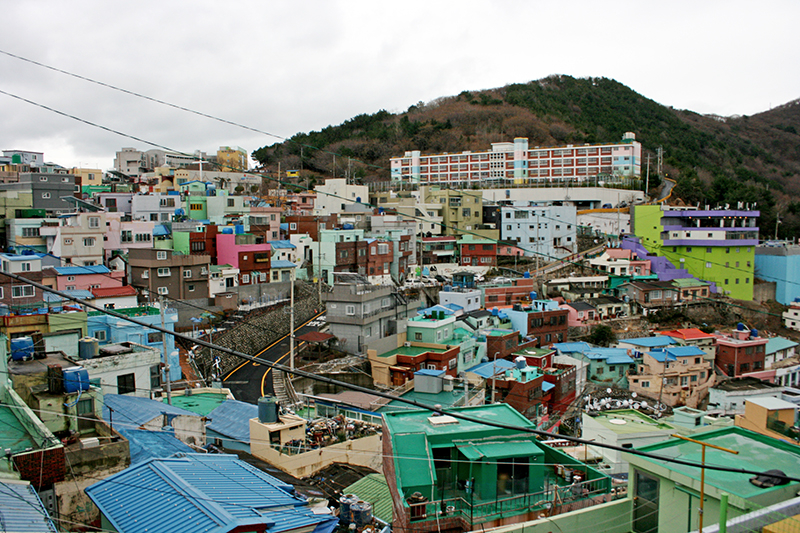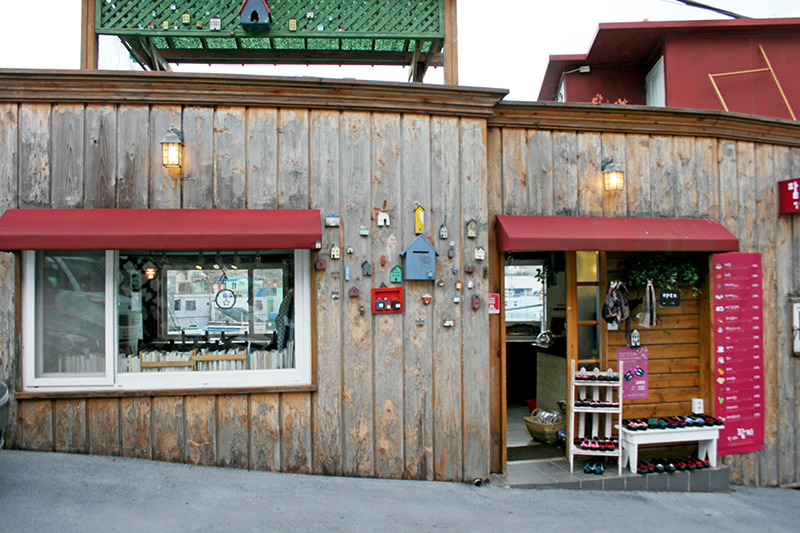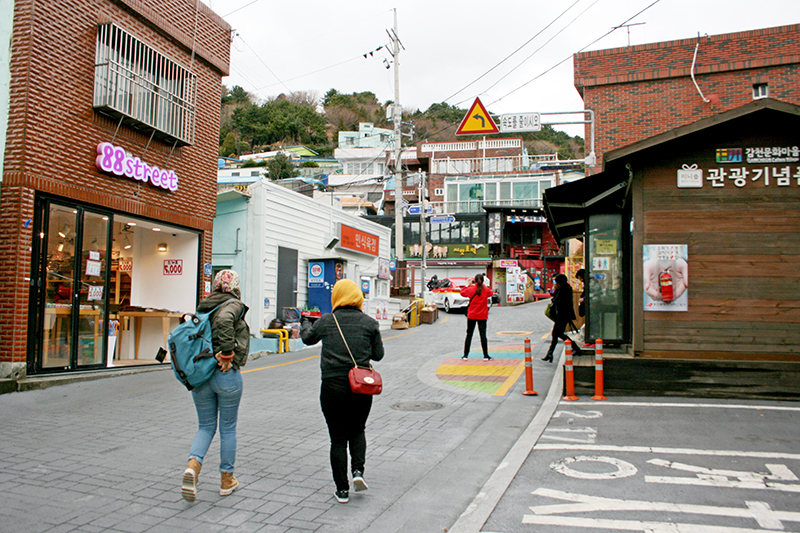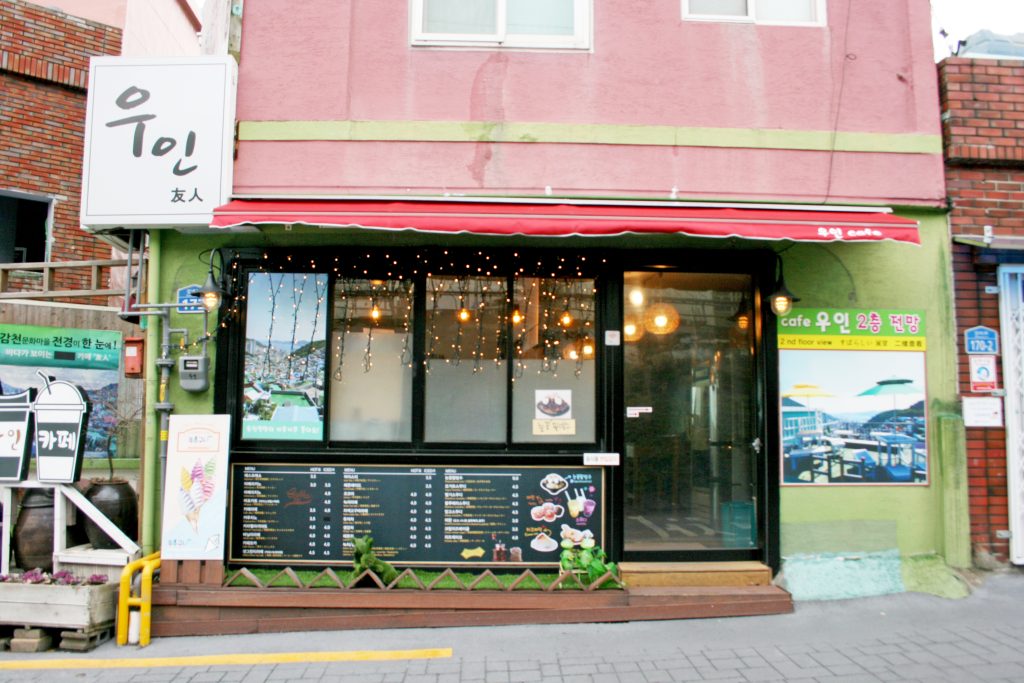 The rest of the time in Busan was spent at the Busan Gamcheon Culture Village – a hilly village filled with boutique shops, quirky art on the walls, wandering cats, and winding paths. It's easy to immerse yourself in this little world full of wondrous, Instagram-worthy things you wouldn't find in Brunei, to stroke a cat that decides to warm up in a little shop, and to try out the delicacies available there (Poop Bread, anyone?). And the view of brightly coloured residences and buildings below is like no other. A fantastic place, and one I would be eager to return to.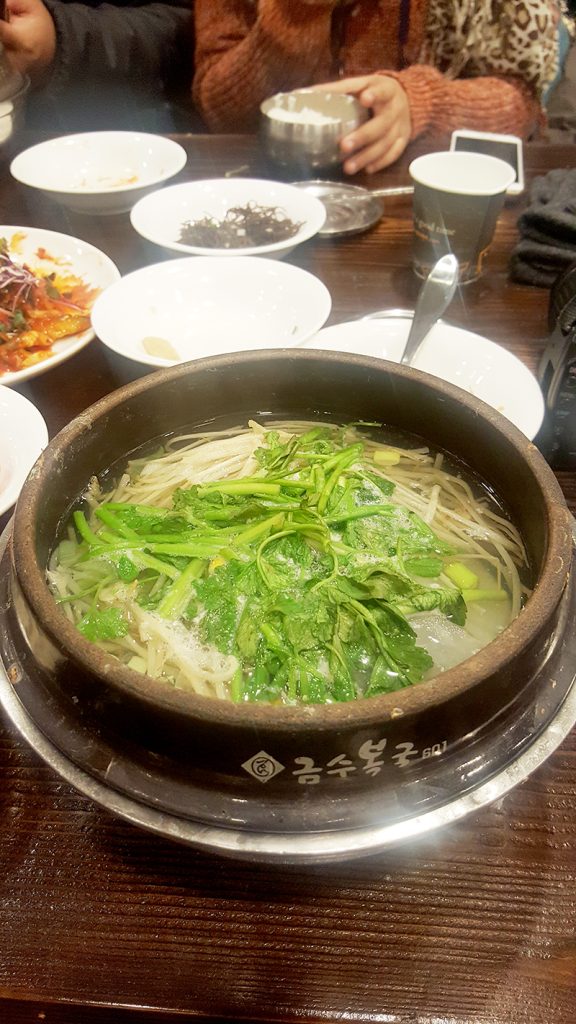 And if you're there during the cold weather, like we were, take my advice and seek out a restaurant called Geumsubokguk, and order yourself a bowl of blowfish soup (quick note to the wary: blowfish is notorious for its lethal amounts of poison – but no worries here, toxic parts are carefully removed by qualified chefs). The restaurant offers many different dishes centered on the blowfish, and our clear blowfish soup warmed us right up.
For more information about CUCKOO, please call the CUCKOO Careline at 2333330 or visit www.cuckoobrunei.com or CUCKOO BRUNEI's Facebook page. Read up on our first coverage here.
We will be posting more insights into our unforgettable experience with Cuckoo in Korea. Follow us on Instagram for updates!