The Sweet Sound Of Radio
The full interview with the Chief Marketing Officer of Progresif Cellular, Devin Edwards, about their new product – Progresif Radio
(An excerpt of this interview was first published in the Oct-Dec 2017 issue of the Borneo Insider's Guide)
Progresif Cellular recently held an open audition on August 20 at their headquarters for radio DJs and aspiring DJs to join their organization. That's right. The people at Progresif are starting their own streaming radio app, simply called, Progresif Radio, which will be launched in October. We find out what's bubbling in the Progresif studios from Devin Edwards, their Chief Marketing Officer.
Progresif is a telecommunications provider, how did radio get into the picture?
Telecommunications has changed, it continues to change and evolve. It has gone from being a utility, much like electricity or gas, or water, to being something that's much more lifestyle focused. I guessed it started when our brochure evolved into a magazine, which evolved into quite a large engine for developing content in and around our brand, so radio became a natural evolution of that.
There is also a number of global radio music apps that are not easily available and accessible in Brunei because of the geography, size and population. So, the idea for us to be able to take and put something together that culminates the best of what's available globally, while providing some localised content and flavour to that just seemed like a natural progression.
How will it be different from other local radio services?
The mobile evolution has tried to improve upon the limitations of terrestrial radio. So for instance, if you've got a favourite show that you like to listen to and you don't happen to be in the car or have a radio, you miss it, then it's gone. What we've tried to do is take what has been done globally in the mobile space that has improved on the terrestrial space, and try to blend it together into a single instance. So, we will have live DJs working around twelve plus hours a day so you can have livestream. Anything that goes live, we'll put into what we call catch-up radio.
From a social perspective, people can even share the content with their social network so it's a way to maximise the content investment and maximise the availability for the end user too. So we've got the livestreaming, we've got the catch-up radio and we're also going be able to stream other radio stations through the app itself. We're going have a full, on-demand library where any aspiring podcaster or aspiring radio talent out there will be able to submit their podcast and we'll have those in the on-demand section. By developing these multiple streams of content, there will be something for everybody.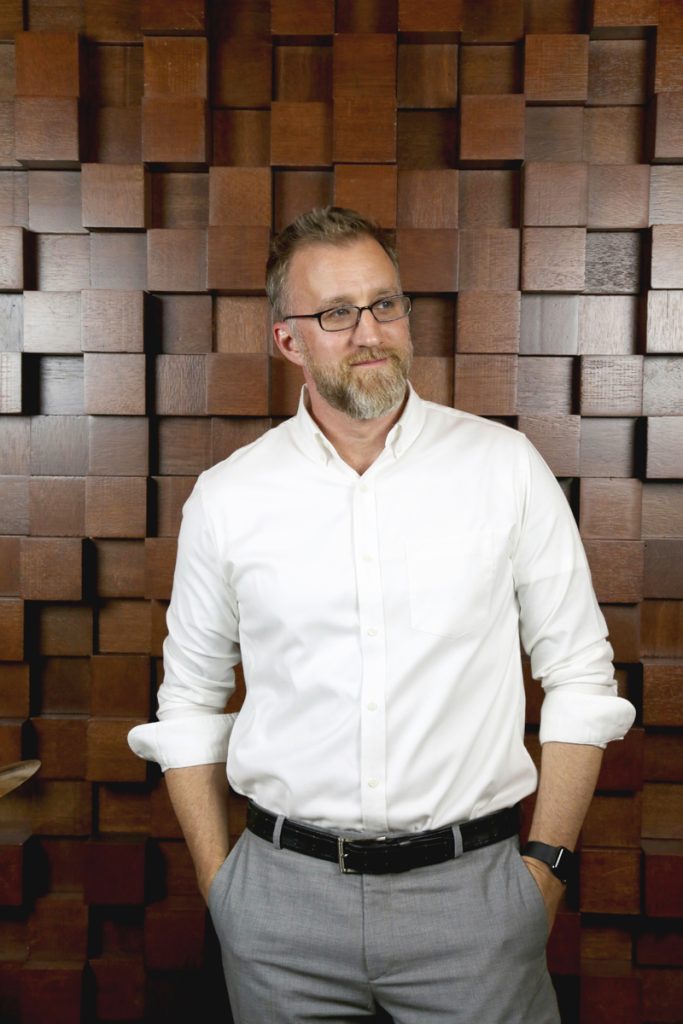 Who will have access to this radio service?
Everybody, it's not only for customers of Progresif.  It will be available on the App Store or the Google Playstore so anyone can download the app and listen to the live streaming and most of the on-demand content. The only restriction might be that you can only download the app while you're in Brunei.
The idea is to make it as open to everyone as possible. If you want to try it, great, just use some of your [data] quota. If you really like it and listen to it a lot, then you just pay a little bit to help support the station and then we give it all to you for free. And we will also, it's the first time actually because we don't do it for our magazine, allow advertising. One of the benefits of that is we're actually able to give statistics back so unlike other radio stations where you play [your ad] you don't know what value you're getting. We'll actually be able to show you how many times your ad was heard, the age group that heard it and geographically where they are in Brunei. We're also able to do geo-based or target geo-based advertising, so for instance, if a commercial comes on and you happen to be within 100 metres of Coffee Bean, you'll get a Coffee Bean ad instead of another ad. Or if there is a bunch of 18-24 year-olds sitting together, they'll get to hear an ad different from a bunch of say, 25 and above, so, you can target certain demographics, i.e. target geo-based. Advertising dollars are scrutinized very heavily by companies now so if you can justify the return in their investments in any way, it will help them justify their budgets [for advertising.]
What kind of programs can we expect from Progresif Radio?
On the on-demand side, everything. The idea is to deliver all sorts of content as long as it is appropriate for broadcast, a lot of user-generated ones as well so it's up to the imagination of the public. And for on-demand, we're going to be partnering with a lot of premium content providers so we're in advance talks right now with global shows and syndications, where you can subscribe to a package and listen to them on the stream live, real time, and that's got a huge value.
On the Progresif side, we are working on a number of things. We will have a locals-only section where you can listen to local musicians. We are working on our first compilation with local artistes and we will have a wide sample of singers with varying abilities. We built a studio here and as part of our ongoing CSR to support arts and culture, musicians can come in and record for free, we let them audit it, edit and mix the track and then we broadcast it to help promote them and help them grow their music base, even get them exposure outside Brunei so they get greater opportunities.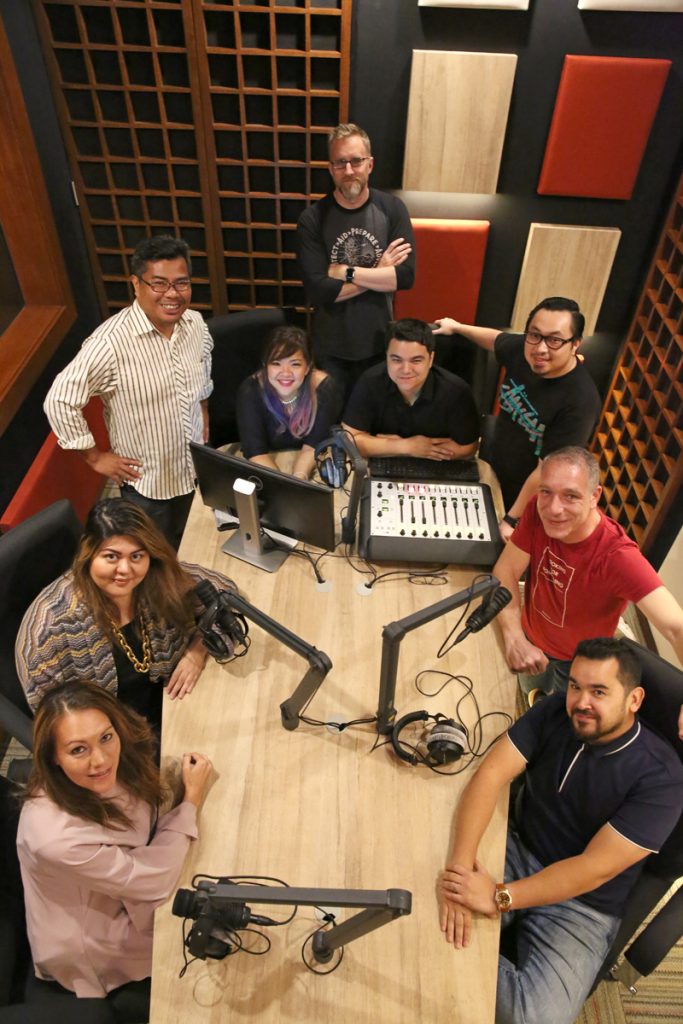 For live broadcast, we're still working on that. We had a open audition for DJs and selected a few, each of them have their own programmes that they are working on now and we'll go through them and fine tune them a bit. We'll have a mix of music and talk.
We can even have a content library where organisations like ministries or embassies can create their own information audios, for example, the tourism board can have audio tours of places of interest in Brunei or the education department can have educational content modules. It's like the information on internet but in audio.
With livestream, when any of the songs are playing you'll be able to see the songs or album and you can vote on the songs you want to play next.  You can also set alarms to hear your favourite songs and we'll send you a message to tell you that your song is up next and you can even share your song with your friends. We also have Open Mic, which is a fun one. For instance, a singing competition comes on air and listeners can record a ten-second audio and submit it to the station which will then go on air. It can also be a live call-in, listeners can send in their audio for birthday shoutouts or whatever. There's also a gaming or badge criteria, you know, get a badge when you sign in, get a badge when you've listen for more than an hour, or get a badge when you vote on a song, and we'll give away prizes based on how many badges or what type of badge one gets. This system is one way to give value to our advertisers because you can actually authenticate a badge by clicking on the advertiser's ad on the screen, so that's a real way a listener can engage with an advertiser.
Will there be something for every age group?
Getting into radio has its concerns with censorship and appropriateness and different rules in different countries.  We've actually just secured a sizeable music library that takes all of the mainstream pop songs but performed by children. So they're edited down and the lyrics are modified to be completely safe, not just certain words are removed but even the subject matter is changed so that the songs are kid-friendly versions. We'll even have a channel around this and have kids present the whole show which is going to be great because besides playing music they can do a little bit of pop drama chat too. So, we're catering to all ages.
When will this radio service go live?
We've started beta testing but actually the app is working right now and we're streaming music through it. We're going to phase in our launch because there are still some technical things to work out, but October is when we will launch it.
Get updates for Progresif Radio by checking out their website, or by following them on Facebook and Instagram.