Headbangers Unite at the Rocktober Fest
by Amal Kadir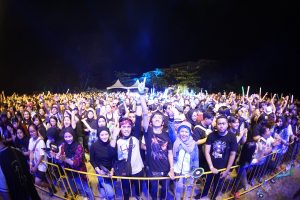 Over 5,000 rock fans from all over Malaysia, Brunei and Singapore came down to headbang with the best of them at the first ever Rocktober Fest Borneo. By far Borneo's biggest beachside rock festival, the two-day event was held at the ParkCity Everly Hotel and had a total of 37 bands rocking the two stages from noon until midnight from 6 to 7 October 2017.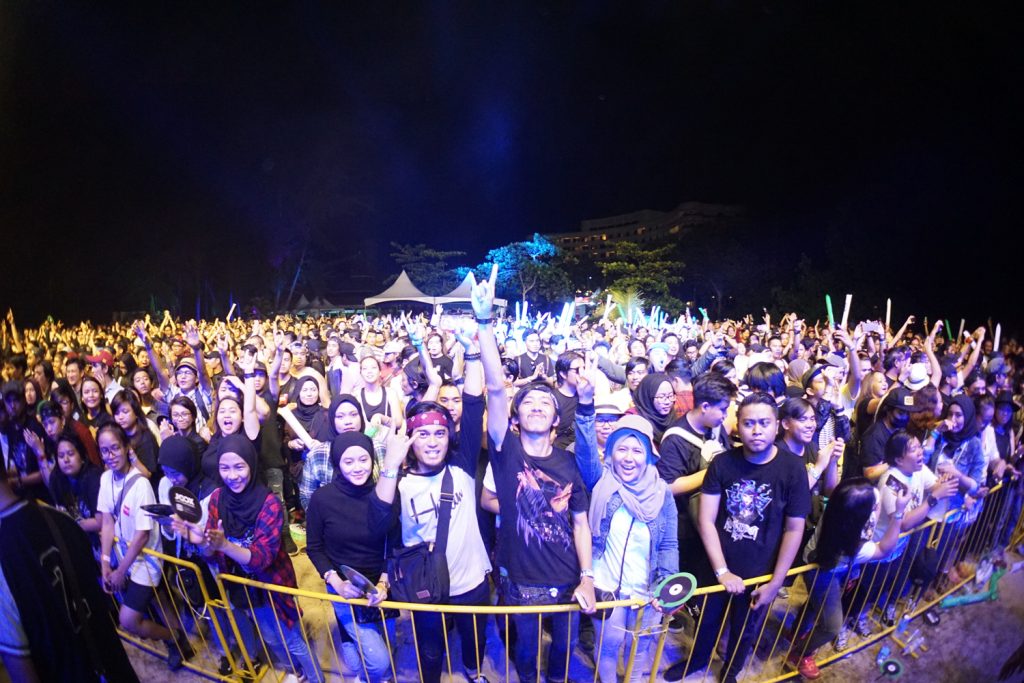 Headliners included some of the biggest names in Malaysia's rock music scene such as Hujan, OAG, XPDC, Koffin Kanser, Bunkface, Estranged, and many more. Bringing more meaning and heart to their performances and to the festival goers is the fact that members of some of these well-known bands hail from the island of Borneo.
Performances ranged from various types of rock genres to appeal to every type of rock fan. Masdo performed classic 60's P. Ramlee songs, inspiring festival goers to twist along to the rhythms. Maddthelin got the crowds headbanging with their metal sounds. One of Malaysia's most well-known bands, OAG, took their performance to a whole new level by performing Nirvana's Smells Like Teen Spirit, while everyone's heads bopped along to Gerhana Ska Cinta's infectious ska music.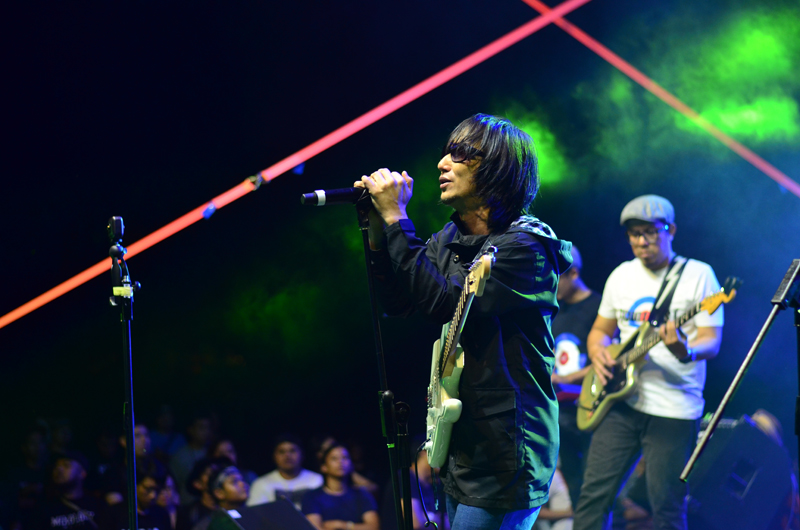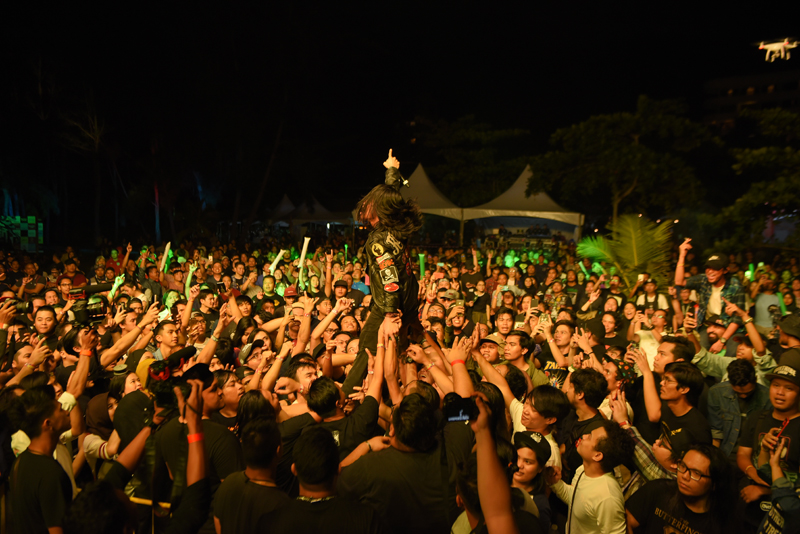 Estranged lead singer Rich Gimbang, a Sabah native, was thrilled to perform at the Rocktober Fest Borneo. "It has been really awesome for Estranged to be back here and to be a part of a festival with such great acts. The audience was so supportive as well, and we were happy to hear that some of our fans travelled from all over to hear us play."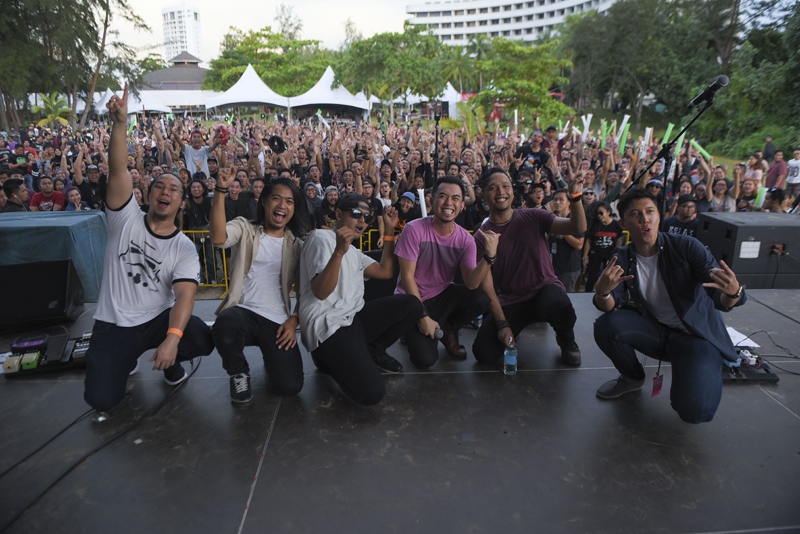 Noh Salleh, who sings vocals in Hujan – one of the most famous rock bands in the Nusantara – is a Miri native, and expressed how much performing in his hometown meant to him. "It's been seven years since Hujan performed here. I think it's great that something as big as Rocktober Fest Borneo is being held in Miri. I mean, I grew up listening to bands like Koffin Kanser, so it felt surreal that we're performing on the same stage as they are!" Their performance, slotted at the closing of the festival, was much anticipated by festival-goers, and in turn they gave their fans what they had been waiting for: an epic return to the stage, rocking out, and even crowd surfing.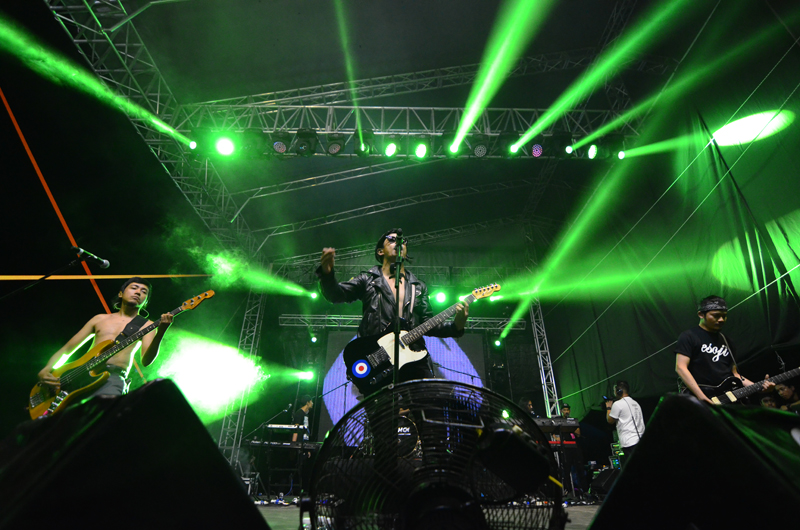 Karl Lian, a representative of Rocktober Fest 2017 organizer NorthEastern Group, is aiming to revive the music scene in Miri and the #RTBF17 was a great platform for local musicians to be exposed to a larger audience and as well as experiencing performing alongside established rock bands. With positive feedbacks from the performing rock bands and the festival goers, it's full steam ahead for the second Rocktober Fest Borneo.
Be sure to keep yourself updated through their social media platforms for the next Rocktober Fest Borneo. Get the latest updates by following Rocktoberfest Borneo (#RTB17) on Facebook or head on over to the website (www.rocktoberfestborneo.com).
#RTBF17 was proudly supported by the Miri City Council and the Sarawak Tourism Board, is sponsored by Hotlink, JOOX and Uber. Their festival partners were ParkCity Everly Hotel Miri, Stubapp, Alice in Borneoland, Marshall Headphones, MOMAwater, and The Tuyang Initiative, and its official media partners were hitz.fm, EraFM and TapauTV.