October Promotions at Sumbiling Eco Village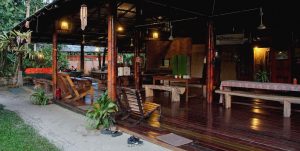 In Brunei, this month of October has been shaping up to become truly spectacular. The 50th Jubilee Celebrations are on the way, with events that will feature in our future history books.
In celebration of this momentous month, Sumbiling Eco Village will be holding a promotion for day trips and overnight stays throughout the month of October.
An eco-lodge situated on the banks of the Temburong River, Sumbiling Eco Village offers nature-based activities which includes "glamping". It offers lodging facilities, which includes "glamping" tents.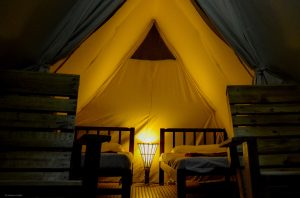 A way to truly experience living like a local villager, Sumbiling Eco Village is located in the Temburong district, which is home to the famed Ulu Temburong National Park, which features many nature trekking activities which includes the 50m Canopy Walk, that gifts climbers a breathtaking view of the rainforest. The district is accessible via speedboat, which will take visitors for a 45-minute boat ride along the mangrove-lined waterways of the Brunei River to Bangar town in Temburong.
Sumbiling Eco Village is home to the Iban community and aims to achieve sustainability by preserving and maintain the environment by utilizing existing resources. It has hosted several events from school camps to the Borneo 4×4, and has received international recognition and accolades.
The promotion will run for the whole month of October, and packages are priced from BND50 including transfers. For more information, visit their website www.sumbiling.com and type in BG50 to claim a 50% offer. Or you can call them at 673-2426923 or check out their Facebook page.