Celebrating Brunei's Enterprising Youth at Festival Hari Belia
by Amal Kadir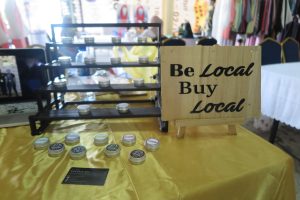 Festival Hari Belia – an event that celebrates the youth of Brunei – is taking place from 28 September up til 1 October 2017 at the parking lot under the main entrance of Sultan Haji Hassanal Bolkiah Stadium. The launching of Festival Hari Belia began with the recitation of Surah al-Fatihah to bless the event by Syukri Jamil, followed by a welcoming speech from the co-chairperson, Haji Syer Yassin Haji Syed Anyatullah Shah.
Officiating the festival was guest of honour Yang Berhormat Pehin Datu Lailaraja Major General (R) Dato Paduka Seri Haji Awang Halbi bin Haji Mohd Yussof, Minister of Culture, Youth and Sports with a ribbon-cutting ceremony, proceeded by a multimedia show.
Throughout the event, there will be talks from esteemed guests, street soccer tournament, workshops on perfecting the art of Salah, choral speaking contest and e-games competition to name a few.
There are about 80 participating youths from across the country selling Brunei-made products at the Young Entrepreneur Bazaar. Products ranging from handmade soaps, to locally designed streetwear, to homemade banana chips, all packaged and ready to be delivered throughout the nation, can be found here. It's inspiring to see all these bright entrepreneurial ideas for Brunei-made products by local youths,  many of whom are still studying in the higher education institutions.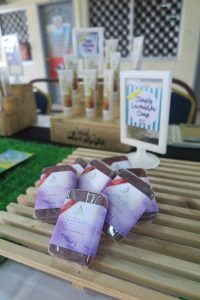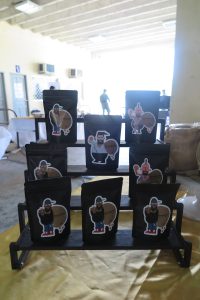 Liyana Joe, a youth participant representing a company named Impak Akademi, is a graphic designer with a background in Maths. She noticed the growing competition for small medium enterprises to stand out in promoting their products and this ignited the idea of offering a class teaching Adobe Photoshop to those who are just starting their business to improve the visual presentation of their businesses.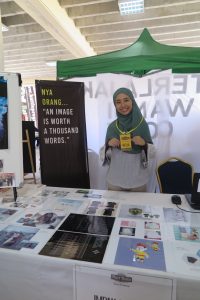 You can find Lagenda Clothing and Co at the venue selling graphic tees that have Bruneian motifs and landmarks. Enrich Tutorial offers class that focuses on students with learning disabilities. One can also order hand-drawn Arabic calligraphy at a competitive price through the Instagram account @almuharrir.bn, his artworks are on display at one of the booths.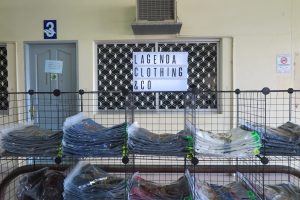 And what's a festival without food to munch on? The four-day event offers visitors a vast array of food items. Some are unique and fairly new to the local food scene such as the Rainbow Burger sold by Danne Burger. You can also find street foods such as chicken wings from The Bambinos, lamb skewers from Sayang Mama Skewers, cookies from Cookie Agendas and the ever mouth-watering Cendol Durian sold at the venue.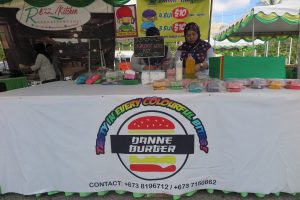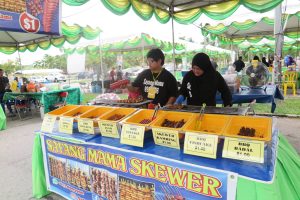 Festival Hari Belia is designed as a platform for the youth to get their hands on their entrepreneurial skills, and with the hope to inspire them to embark their journey as a young entrepreneur.
Festival Hari Belia is organised by Battle Pro Marketing and Management Services, an event management company who recruits recent graduates and university students to work under them to enhance their work and communication skills.
For more information, head to Battle Pro MMS's Facebook page here and their Instagram page here.