In Bloom: Springtime in Victoria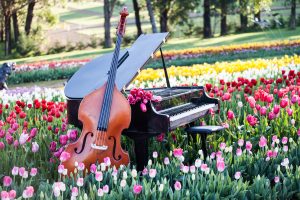 There's no denying the magic of spring in Victoria – bursts of colours spring forth from gardens, parks, paddocks and pastures, and it is a sight to behold. From botanic gardens to heading further afield on a wildflower road trip, springtime is definitely the right time to visit Victoria.
Lavandula Swiss Italian Farm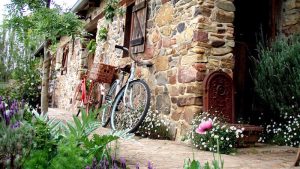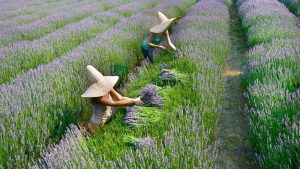 Located in Spa Country just ten minutes north of Daylesford, Lavandula Swiss Italian Farm is a rustic property with European-style gardens that come to life in spring. For an entry fee, guests can wander the grounds and admire the 1850's stone buildings and gardens that have been curated for generations. An onsite café provides lavender scones with jam and cream to grazing platters overflowing with olives, cheese and cured meats.  Lavenders may not be in full bloom until summer, but with the La Primavera Festival taking place on 22 October, don't take this off your list.
For more information, visit their website here. 
Cruden Farm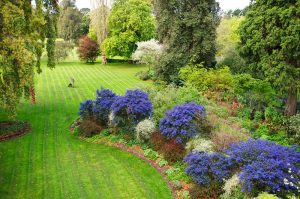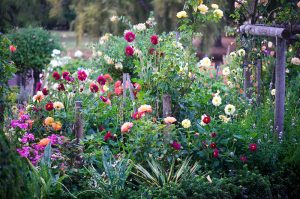 Located just 50km away from Melbourne, this farm is the pride and joy of Dame Elisabeth Murdoch, and has been with the Murdoch family for generations. Country gardens set on a 133 acre property that sees magnolias, azaleas, roses and wisteria in bloom in springtime, the Cruden Farm hold open days once a month during the warm weather and this is when guests take the opportunity to ramble about these romantic gardens.
For more information, visit their website here. 
Alfred Nicholas Memorial Gardens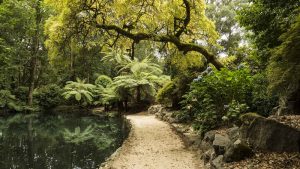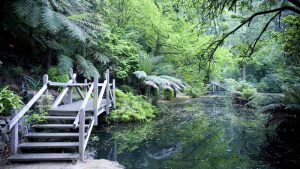 Sherbrooke's Alfred Nicholas Memorial Gardens have idyllic grounds which are perfect for a walk or a picnic. In springtime, rhododendrons, azaleas, camellias and kalmias are in bloom, and the grounds have linking paths to ornamental lakes and water features. An added bonus is the native birdlife, abundant throughout this part of the Dandenong Ranges, with colourful rosellas and king parrots easily spotted in the canopy.
For more information, visit their website here.
Rosalind Park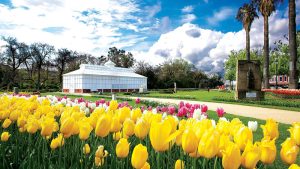 Located on the edge of Bendigo's historic city centre, the sprawling Rosalind Park offers 60 acres of green with lush lawns, towering gums and manicured gardens to explore. Thousands of bulbs are planted by local horticulturalists in the autumn so visitors can enjoy the impressive tulip garden in the spring. Other springtime flowers can be found blooming in the conservatory.
For more information, visit their website here. 
Ballarat Botanical Gardens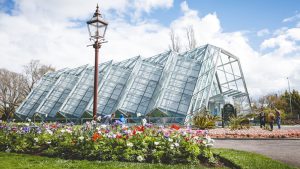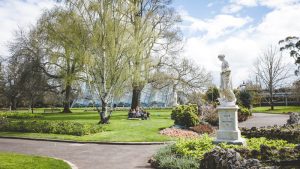 Established in the mid-1800s, these gardens has grown to include one of the world's most impressive begonia collections. An easy drive or train ride from Melbourne, the Ballarat Botanical Gardens is located right on Lake Wendouree and is visited by native birds all year round. A conservatory has spring bulbs blooming in the spring, and visitors can also wander the grounds to see azalea and camellia gardens.
For more information, visit their website here. 
Royal Botanic Gardens, Melbourne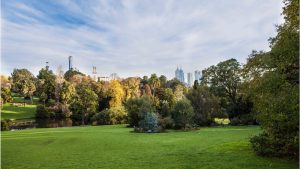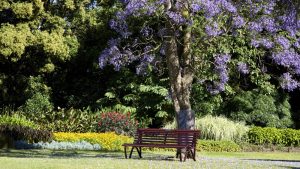 An inner city sanctuary with more than 8,500 plant species from all over the world, spring is the best time to visit the Royal Botanic Gardens, showing the impressive rose collection in its best light and with the warmer weather encouraging new plant growth. Go on a free Spring Discovery guided tour of the gardens, head off on a romantic punt ride on the ornamental lake or enjoy high tea with a view of the surrounding gardens and lawns. This is the place for garden enthusiasts to visit during the spring.
For more information, visit their website here. 
Royal Botanic Gardens, Cranbourne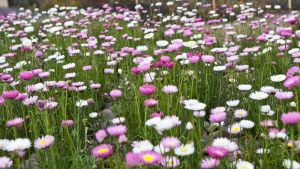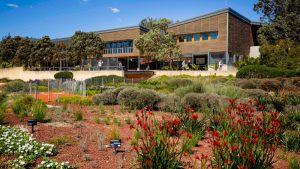 The often overlooked brother of the Royal Botanic Gardens, the Cranbourne Gardens is a 50-minute drive from the city centre and is home to many species of Australian wildflowers in bloom. Take the 3.5km Possum Gully Wildflower Walk for a walk with a view, but if walking isn't your thing, take the Garden Explorer open air vehicle to appreciate the flowers without getting tired.
For more information, visit their website here. 
Tesselaar Tulip Festival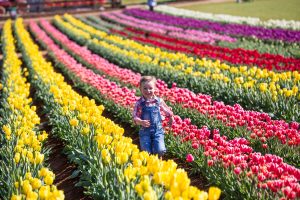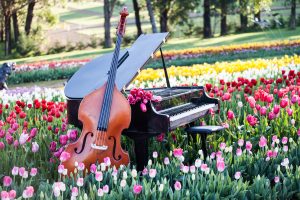 Held from 14 September to 10 October, the Tesselaar Tulip Festival – located 60 minutes from Melbourne – is a celebration of tulips! Almost a million tulips are spread out over 25 acres of farmland, giving visitors a truly colourful spectacle to behold. Aside from the pretty sight, there's also a rotating list of food, entertainment and activities so everyone has something to do, with Over the Rainbow week seeing twice daily performances of the Wizard of Oz and Dutch Weekend celebrating the farm's European heritage with traditional Dutch food, dance and costume.
For more information, visit their website here. 
---
For more information, visit www.melbourne.com or follow them on Facebook, Instagram or Twitter.