Culinary Countdown Begins!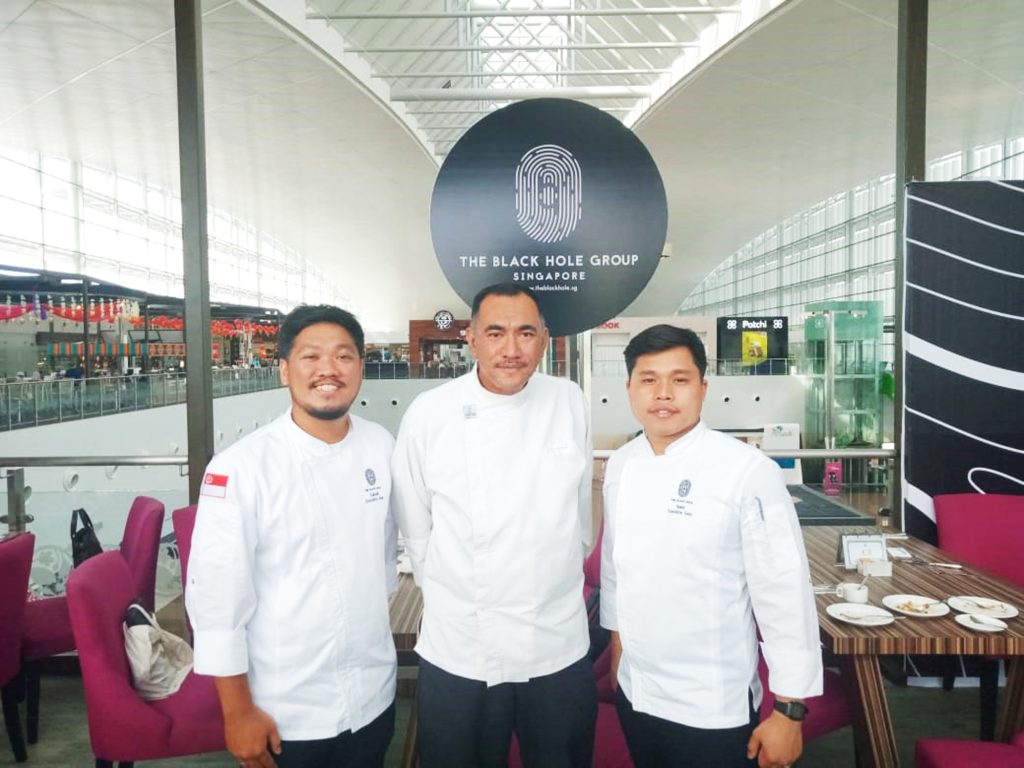 by Rozman Mashor
Quiet and reserved at first glance, Singaporean executive sous chefs – Zulfadli Normedi and Muhd Helmi – took some time off their culinary pursuits to instead play spokesmen on behalf of The Black Hole Group (TBHG) on March 26, proving they were anything else but shy. This creative banding of gastronomical innovators who view themselves as rebellious misfits in the kitchen are eagerly awaiting the anointed time to suck us all into their collective universe of flavour.
Launching in T-Minus 3, 2, 1, go! The anticipated Singapore Food Festival, which takes off on the evening of March 29 at the Anjung Saujana Restaurant on the first floor of the Brunei International Airport is expected to be an exciting affair. A collaboration between Royal Brunei Culinary (RBC), the Singaporean Tourism Board, and the Singapore High Commission to Brunei Darussalam; TBHG's representatives in the Sultanate are here not so much to educate, but to tap our society's unawareness of the progressive fusion of Halal cuisine and fine dining.
From Tuna Tatakis and Ribena Wings (yes, you read that correctly), to Tempe Fries and Bruschetta Singapura; the six eclectic food and beverage brands that make up TBHG melting pot are here to impress. New to this tasty collective only having joined a month ago, Zulfadli Normedi is all smiles as he shares with BiG Magazine that the development and proactive push of Halal fine dining did indeed take many by surprise. It has in fact seen relative success in the Singapore food scene in recent history, with even naysayers who doubted this odd combination of concepts being won over, and quite quickly too.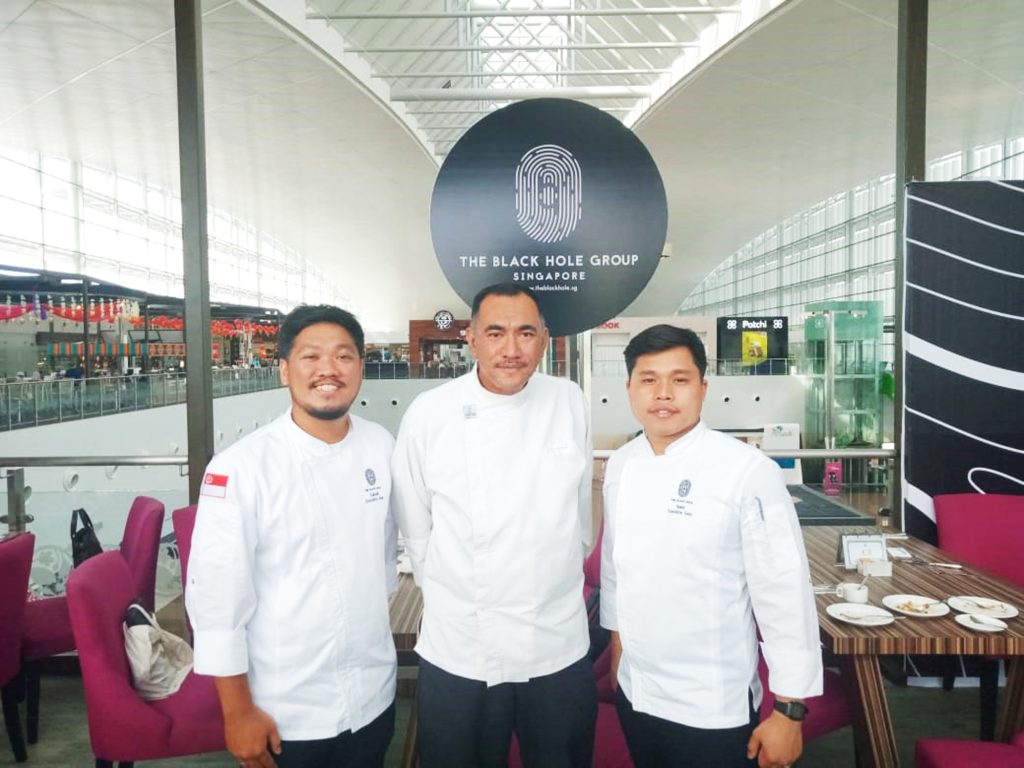 "It can be challenging at first," Zulfadli states as he comments on the prevailing mindset that in this part of the world people look for – because they are used to – "large portions at cheap prices. However, we are gradually winning people over with this approach," and there has been a fair bit of support among the younger crowd, "with Gen Z youngsters and young working professionals more likely to invest in quality flavours and styles. Basically, we are just here to showcase that the Halal food scene can be taken to the next level through fine dining experiences." In a light moment of humour, he elicits laughter upon admitting that older and more traditional family members of his will offer their critiques on a specific field that is, quite understandably, alien to the older generation.
Muhd Helmi, who has been associated with TBHG for the past two year's is equally happy for the opportunity to show Brunei that Halal cuisine can be so much more than we envisioned it possible. True to point, he joins Zulfadli in saying, "I don't really have a favourite dish that I like preparing more than any other," because such a perspective inhibits overall creativity and flourish, which these Jacks-of-all-Trades stay away from in order to push the boundaries of culinary innovation.
I won't lie: BiG magazine's collective stomachs are growling in anticipation at this very moment as I type these words. Running from March 30 to April 11 at Anjung Saujana, with lunch, dinners, desserts, Ala Cartes and buffets on offer, be sure to get in touch with RBC and Anjung Saujana for more information.