BiG Getaway: Wowed by Tawau
by Sheyenne Jazreel Siah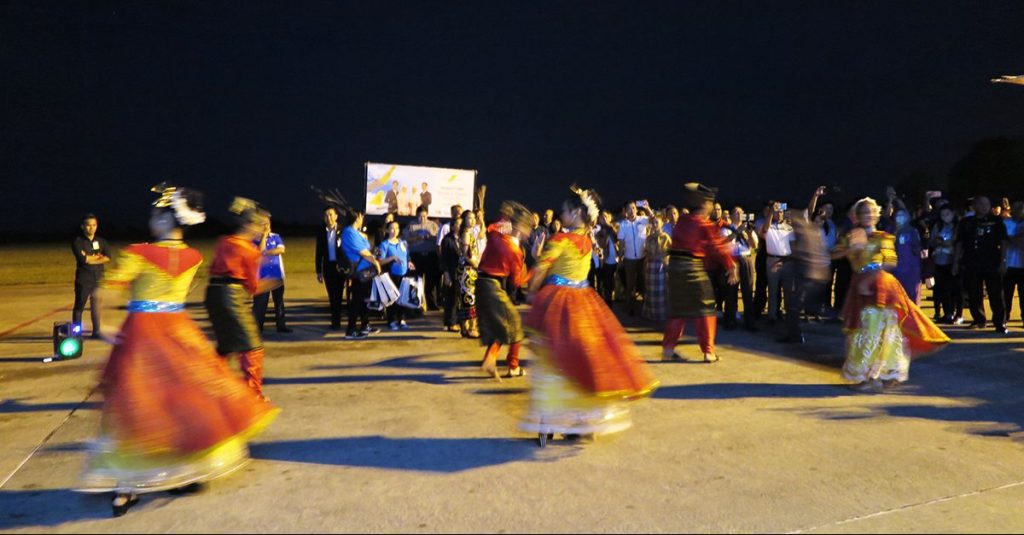 Tawau is often an overlooked destination, one that is a drive-by situation on the way to a better known city. But Royal Brunei Airlines circles it on the map for Bruneians with its latest RB Link flights flying to seven destinations all around Borneo, with Tawau being just one of the destinations. Boarding the 72-seater ATR turboprop aircraft (operated by Malindo Air), we were thrilled to arrive to a celebratory welcome as a warm welcoming committee and traditional performers commemorated the successful inaugural flight with a water cannon salute.
The town of Tawau itself moves at a slow pace, with offerings of flea markets and actual markets, if that's your kind of thing. But if the sea itself and its delicious abundance of underwater delicacies are more up your alley, then Semporna, a happening port just 90 minutes away from Tawau, is your best bet. They say seeing is believing and with that in mind, we set out to ogle at these azure beauties ourselves and we were not disappointed. Tourists from the East are known for their propensity to sniff out the best destinations with the cleanest air and the bluest waters. And it was in Semporna and its many islands that we found ourselves bonding over appreciation for the elements.
The three islands to see and be seen at are Sibuan, Mantabuan and Bohey Dulang where transparent waters reflecting the powder blue of the sky is only to be expected alongside its pale, shining sands. Bohey Dulang plays daily host to a growing number of tourists hoping to get a breathtaking bird's-eye view of the peak by climbing the trying hike of 700m (advisable only to those with a healthy stamina and strong knees). Sibuan and Mantabuan islands are your typical sand bars primed for a sunny afternoon of snorkeling and picnicking—and by typical we mean absolutely irresistible, even to the non-swimmer (life jackets are your friends!).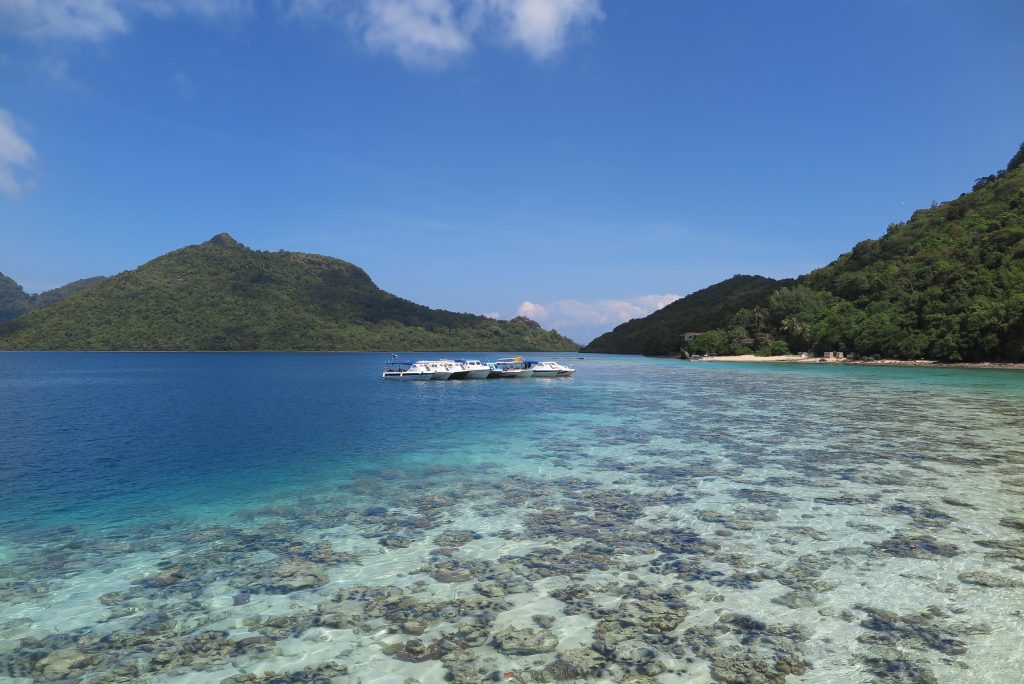 Nusa Kuya Resort on Bum Bum Island is Sabah's answer to the Maldives. Standing proudly in a stretch of turquoise sea, the laidback resort, which houses ten rooms, has only been open since October 2019. The venue of the resort speaks for itself, which means there is little on the activity menu aside from its main offer—your very own expanse of sea in your underwater backyard. With little but flimsy bamboo partitions to offer the illusion of privacy between your suites and the open water, there is a certain liberation that accompanies check-in. Snorkeling gear is provided upon request and sea turtle sightings at night can be expected at this peaceful abode.
Balung River Eco-Resort, only 40 minutes away from the Tawau Airport, was a dream to wander around and get lost in with its manicured wilderness and unassuming charm. The lodge pool laid at the foot of an emerald ravine, inciting daydreams of listless afternoons with a cold, sweaty drink in hand. While electricity heavily relies on a generator here, there is enough nature to dabble in and soak up to last you a day or three.
Back in Tawau, we also took a day to go around the sights. Tawau Hills Park, home to the tallest (and also the second tallest) topical tree in the world at 96.9 metres, saw us taking an engaging stroll through the Botanical Gardens, not far from their famed Gelas Hill Waterfalls and Sulphur Hot Springs. An educational tour of the Teck Guan Cocoa Museum introduced us to the world of Sabahan cocoa, where we went loco at Hoko's souvenir gallery scooping up their most popular chocolate products which are exported both locally and internationally. Another interesting stop in our Tawau tour was the Bukit Tengkorak (Skull Hill) Gallery, one of the largest pottery making sites in Southeast Asia back in the Neolithic period which sits idly on the exposed rim of an ancient volcanic crater.
"Semporna" translates to "perfection" in the Malay language and a better word to describe our Tawau experience in a nutshell would be difficult to find.
A big thank you to Sabah Tourism (www.sabahtourism.com) for being wonderful hosts during our trip. For more information on direct flights to Tawau via the RB Link Flights, visit www.flyroyalbrunei.com.
This article was first published in BiG Magazine's January-March issue "Brunei, With Love". But while in the midst of Covid-19, stay home and stay safe to do our bit to #flattenthecurve!