NBT Pioneers First Ever Digital Car Launching in Brunei  Via Virtual Portal
NBT Brunei is breaking new ground with their latest pre-unveiling of a brand new Toyota model. Foregoing the usual glitz and glamour that accompanies a conventional launching, the car dealership opted for a sleeker and more tech savvy approach this time round by launching the highly-anticipated car digitally—the first the Bruneian market has ever seen.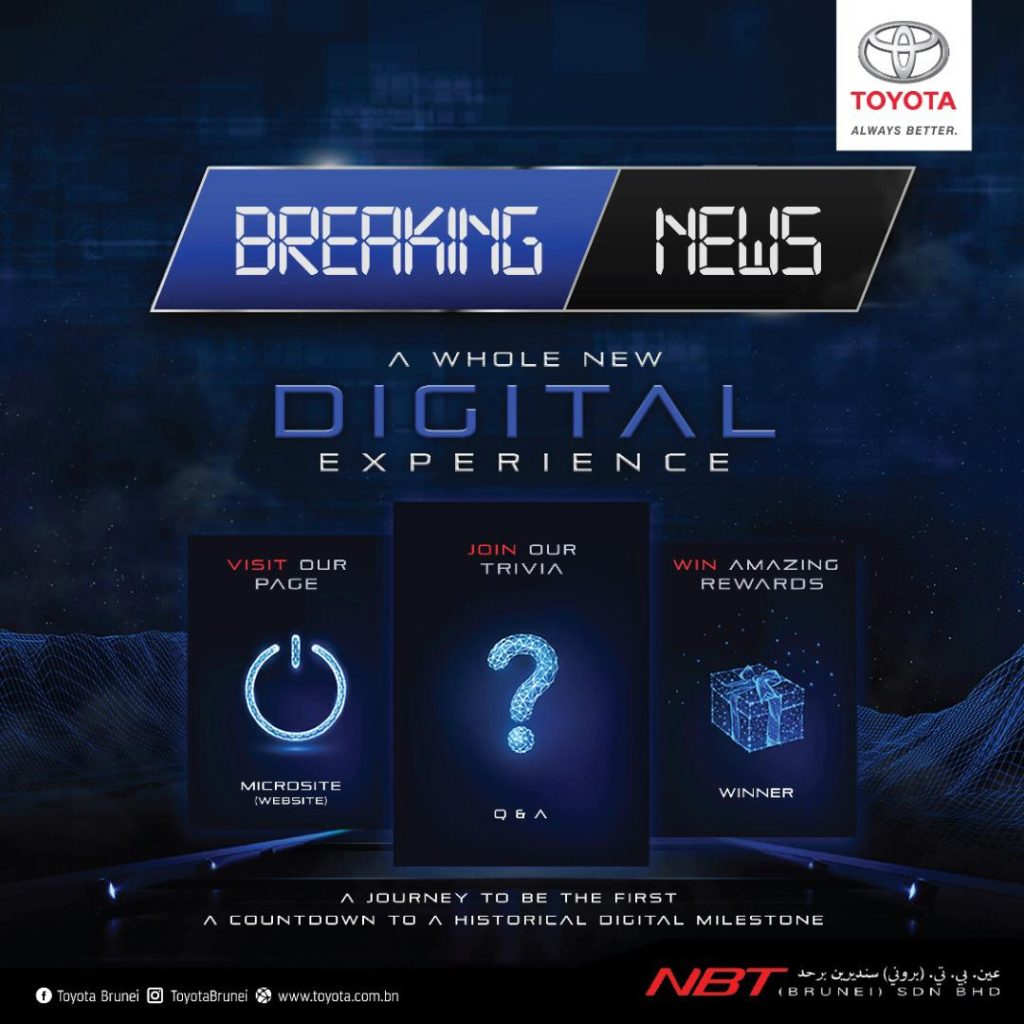 Paving the way for their digital milestones, the lead up to the official unveiling will take place on a virtual portal on www.toyota.com.bn where an interactive infographic will reveal one feature a day for 11 days, varying from exterior components to safety features. Members of the public logging on to the microsite will also be presented with daily trivia, inviting them to successfully unlock all 11 stages and win prizes according to their answers.
Be a part of NBT's digital revolution by accessing their portal at https://bit.ly/2ZflTzM or www.toyota.com.bn as they count down to the unveiling of the highly-anticipated bespoke 12th generation vehicle.
For more details on their journey to be the first, follow them on their social media  on Facebook and  Instagram.