BiG Appetite Brunei: The Garden's Veranda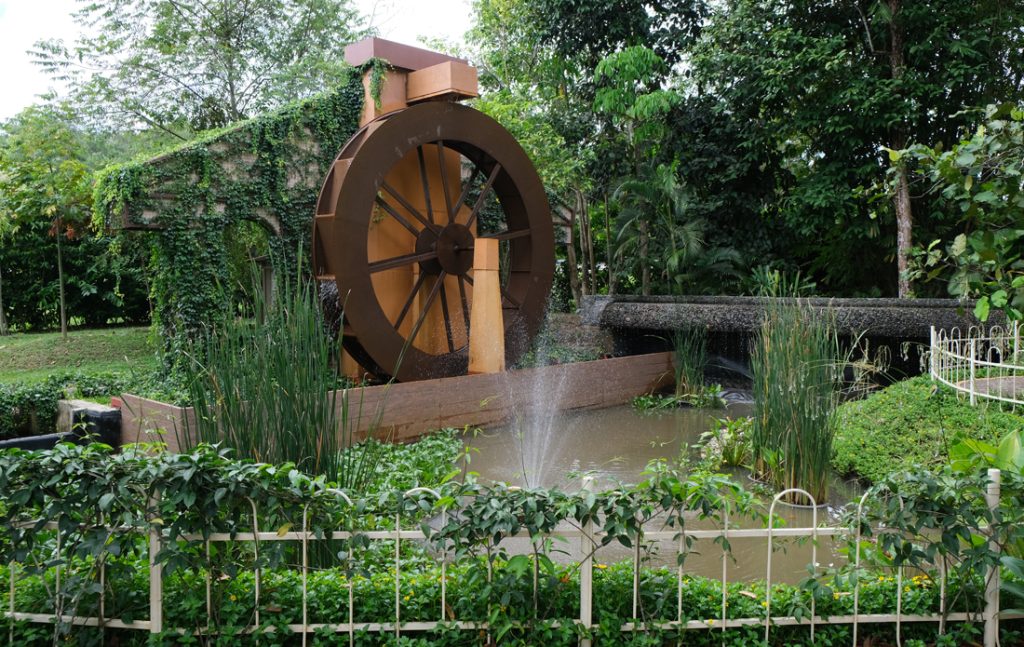 When it comes to locations, The Garden's Veranda already wins all the awards for the prettiest surroundings. Located amidst the grounds of the recently opened Rimba Garden Central that has local anthophiles flocking there for their garden needs, you would be hard pressed to find a more beautiful location for a restaurant.
You can choose to eat outside with a view of the grounds or in their spacious and elegantly designed interior. On a hot day, there's no contest: flanked with windows on all sides so you can still dine with a view, cushy chairs and black tables accommodate the bigger groups of diners but you can always just kick back in plushy seats at a more casual section of their dining space. Serving mostly Asian fare and a selection of murtabaks, their menu is small but to the point. Choices vary from rice dishes with sides that speak to your local side, with options ranging from Pais Daging to Belutak and from Corned Beef to a truly delicious Udang Sambal Petai. A standard option of noodles are here too, but if you're here to eat, you'll be remiss not to try their Nasi Lemak options from their Breakfast menu, or their Nasi Garden's Veranda – a plate of white rice, fried chicken thigh, ikan masin, tauhu goreng, and sambal – satisfying and delicious.
Beverages shine here with options ranging from your standard kopitiam fare Ice Lemon Tea and then branching out toward Ice Rambutan, Ice Bandung Cincau, and an Ice Tongkat Ali for the gentlemen. A variety of shakes ranging from Milo to Longan will appeal to the kids and the kid in you, and a variety of teas (including Detox Teas) seem appropriate for a garden café. Snack options are light, but on point; we wouldn't recommend leaving without trying a plate of The Garden's Mixed Cucur!
A place as beautiful as this has to be open for events, and there are rooms available if you'd like your event to be held amid a gorgeously manicured landscape. Come for the sights and the Instagram-worthy surrounding gardens, stay for the food, and hang out for the ambience. Maybe go shopping for some plants to take home too.
Rimba Garden Central, Spg 127, Kg Rimba, Gadong, BSB
Open daily: 9am-6pm
Tel: 673-2424128 / 7288889 (for WhatsApp or texts)
FB: @TGVRGC
IG: @thegardensveranda