Design Purr-fection by Amy Amin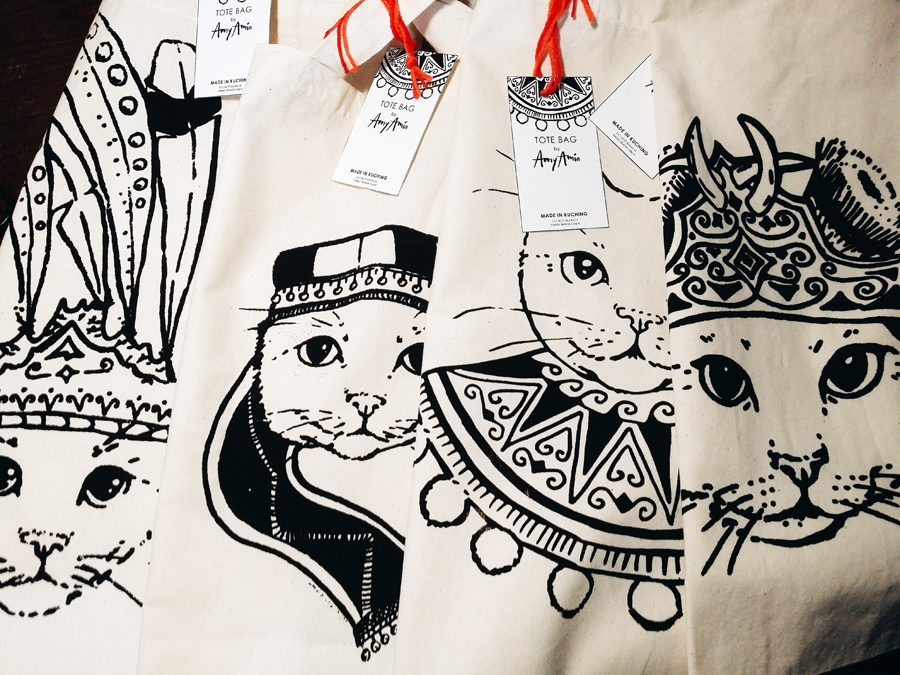 Amy Amin's specialty lies in her love for drawing cats. Officially, it's visual arts with a secondary skill set in mural design. But even before she could walk, Amy found her lifelong muse in the felines around her. "The art of cats speaks for itself" she mentions and indeed there are no words needed when it comes to the mesmerizing cat portraits that she creates for her homegrown brand "Prints by Amy Amin". Designing, printing and sewing her own tote bags, cushion covers, and mini pillows with the help of a sewing course and the internet, feline fans will definitely want to hop on Instagram to get their hands on the designs.
IG: @amy.amin
E: amyamin.art@gmail.com
This article first appeared in the April-June 2019 "Sweet Side of Borneo" issue of Borneo Insider's Guide magazine.