Royal Brunei to Launch RB Link Destinations to Sibu and Bintulu in November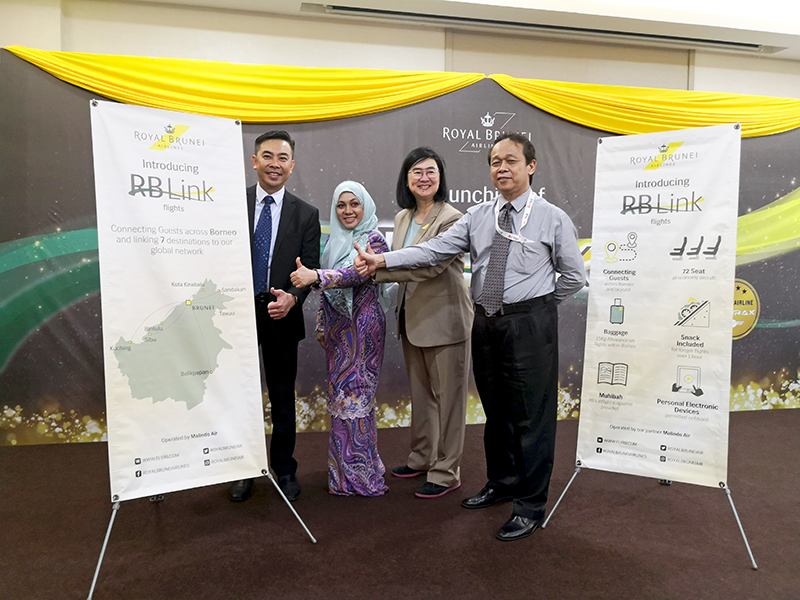 Royal Brunei will be launching a new and convenient way to travel around Borneo in a partnership with Malindo Air starting this November.
Adding two destinations to its current network in Sarawak, travellers will now have the option to fly directly to Bintulu and Sibu from Bandar Seri Begawan.
The announcement of the added RB Link destinations was made by Royal Brunei's Senior Vice President of Sales, Ms Ai-Ling Ng, at a press conference and Agents Briefing held in Kuching on 20 August 2019.
Ms Ai-Ling said, "We are very pleased to be able to expand our footprint in Sarawak with two new destinations; Bintulu and Sibu through our brand-new innovative product: RB Link. This allows for more trade and tourism opportunities between the cities, and also provides residents from Bintulu and Sibu with greater travel choices to any of our exciting cities within the RB global network."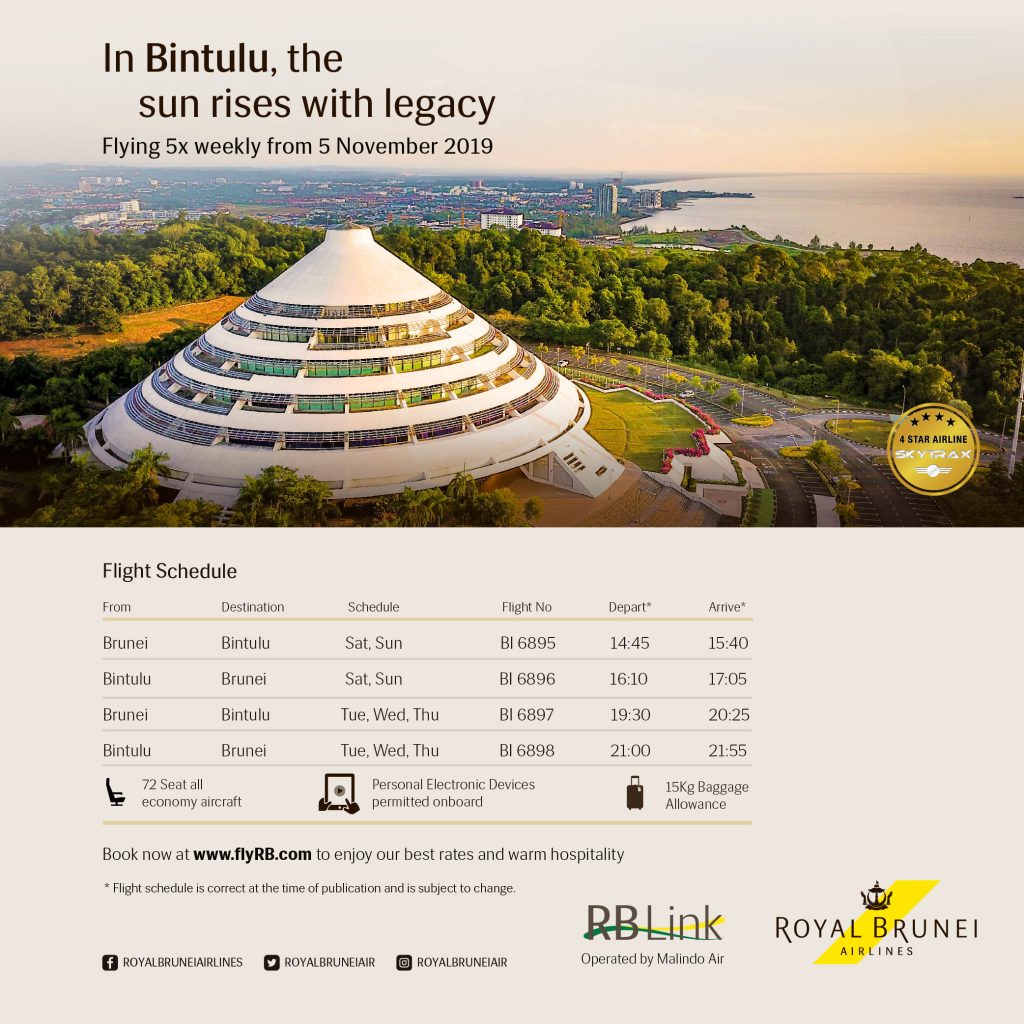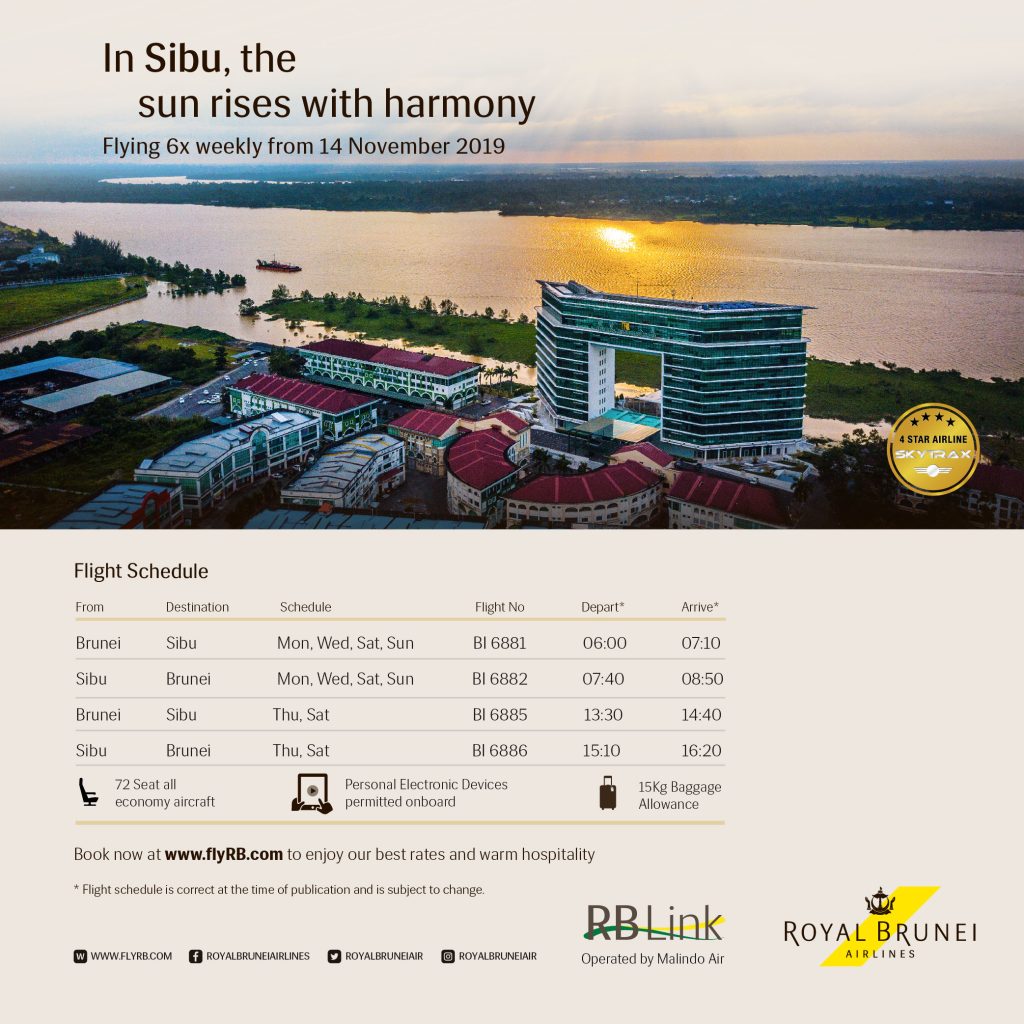 The RB Link flights will begin operations on 5 November 2019 (for Bintulu) and 14 November 2019 (for Sibu). Flights will be operated by Malindo Air on their ATR 72-600 aircraft.
Travelling soon? Book your flights on Royal Brunei at their website.