Thomson Hospital Kota Damansara Expands to Accommodate Growing Successes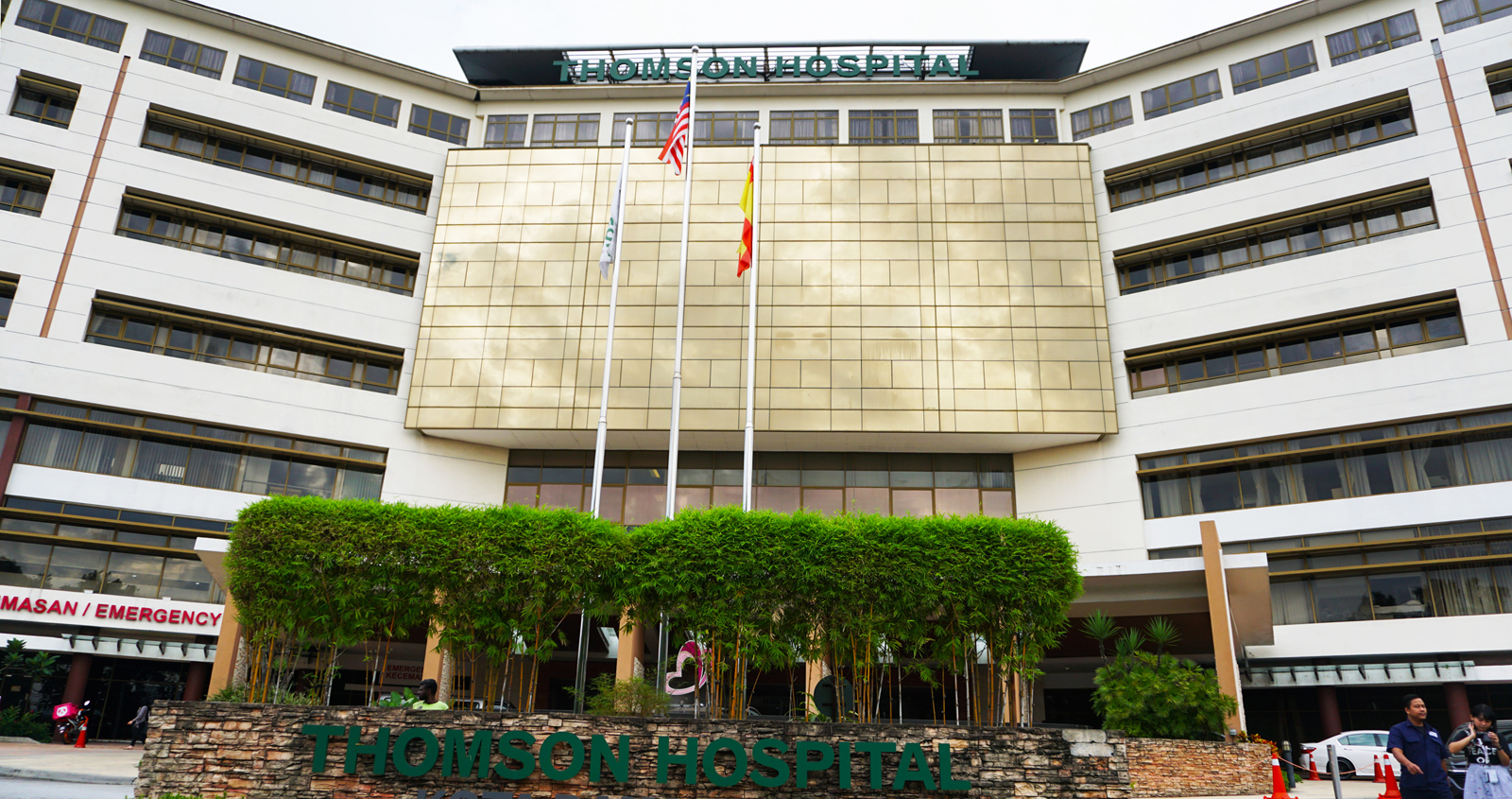 During a recent trip to Kuala Lumpur, we were invited to an in-depth tour of Thomson Hospital Kota Damansara (THKD), previously known as Tropicana Medical Centre. A relatively new institution which underwent a thorough rebranding in 2018, Chief Executive Officer of Thomson Hospital Kota Damansara, Nadiah Wan, explains that their fresh logo, which depicts two purple hearts coming together as one to form a butterfly, symbolises transformation and rebirth as well as a kindred connection between patients and the hospital.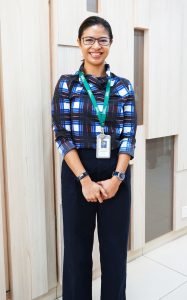 One of the quickest advancing healthcare groups in Malaysia, TMC Life Sciences Berhad is no stranger when it comes to making headlines and breaking glass ceilings. In The Malaysia Book of Records, TMC Fertility still holds the record for the highest number of IVF babies produced by a single practice with a total of 5388 births recorded as of 28 May 2018—and you better believe that the numbers are still on the rise. With such laudable achievements under its belt, it's only a matter of time before the hospital expands to accommodate its climbing success statistics—two years, to be exact. Gearing up to unveil the new extension building, THKD will triple its current size to a 600 bedded hospital by year 2021. The hospital will also feature more facilities including a brand new Cancer Centre, ten operating theatres, more than 100 specialist outpatient clinics and a one-stop Health & Wellness Centre.
While still considered to be young in age, THKD has seen much change and innovation since its inception in 2008. The very first local hospital to be accredited by the Malaysian Society Quality in Health (MSQH) for the 4th and 5th Edition Hospital Accreditation Standards, THKD also holds several awards and accolades with the latest from Global Health and Travel Awards for being 2019's ENT Service Provider of The Year in Asia Pacific.
However, over the years the Group has garnered attention for more than its award-winning medical services, facilities and cutting-edge technology by polishing their reputation as pioneering experts in the fertility industry. Home to one of the largest IVF laboratories in Southeast Asia, TMC Fertility is the proud achiever of a 50% success rate for patients of all ages and an astounding 70% for patients who opted for Pre-Implantation Genetic Testing (PGT)*, in which TMC Fertility has also pioneered since 2003.
Known and trusted for its local doctors with qualifications hailing from esteemed world class academic institutions all around the globe, the center is persistent when it comes to producing results, often encouraging unsuccessful first-time patients to escalate treatments or seek a second opinion within the hospital group and try again. With both the physical and mental welfare of patients in mind, TMC Fertility has counselors and psychiatrists available in-house to accompany couples as they embark on their personal IVF journeys.
However, with an integrative approach being a significant part of the brand, TMC Life Sciences Berhad also interestingly embraces traditional practices of holistic healing via Thomson TCM (Traditional Chinese Medicine). In the health and wellness center, consultants work side by side with TCM Physicians, supplementing patients' medical treatments with the use of modern facilities and traditional services such as acupuncture, herbal medicines, cupping, electroacupuncture, moxibustion and gua-sha. By tackling the root of the illness with patients, both in-house and walk-in, Thomson TCM's aim is to restore and return the body to its natural energy balance.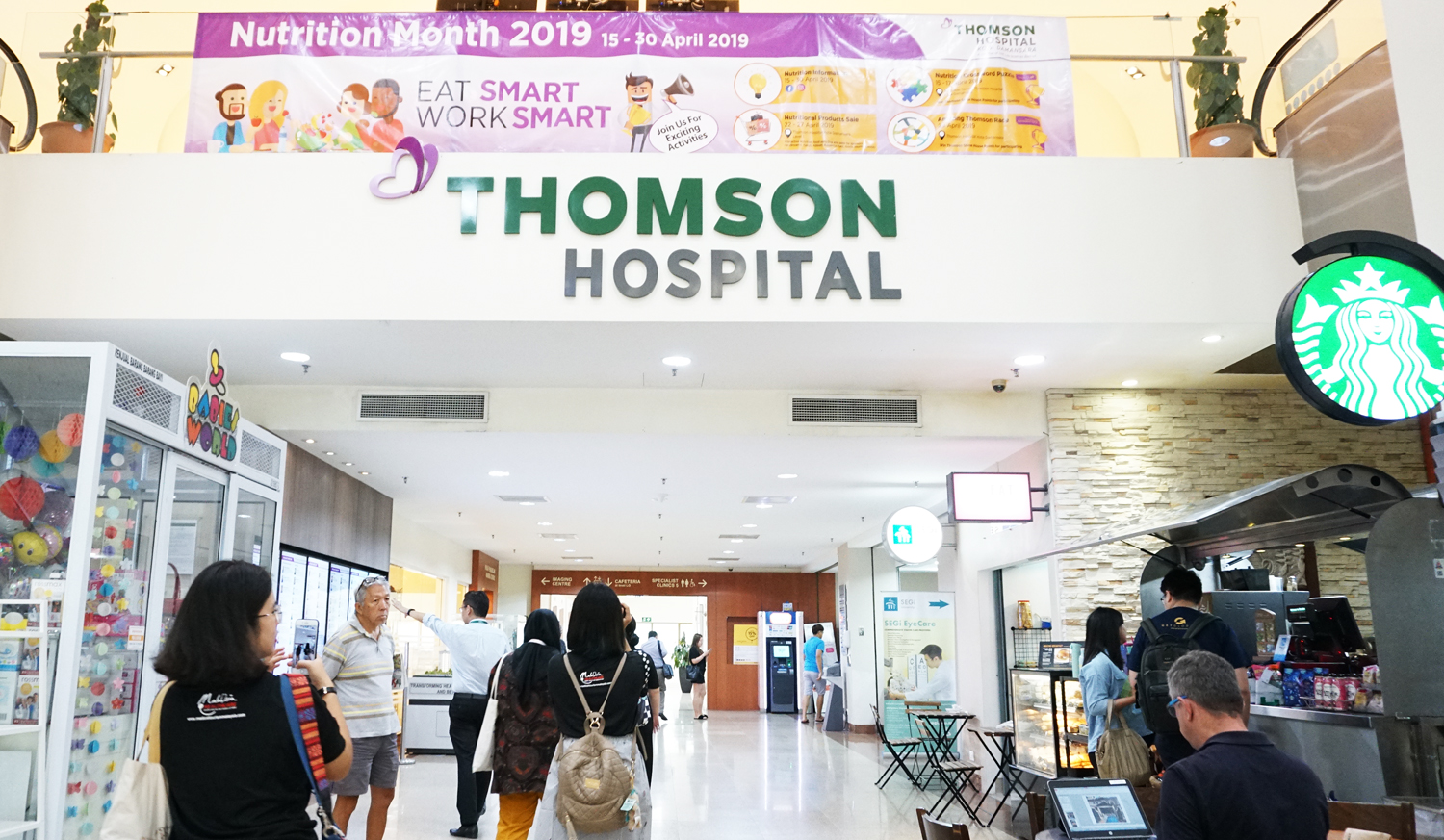 With the hospital's expansion in Kota Damansara built to accommodate their growing number of women patients. THKD is a family-oriented institution which caters to the general health and well-being of anyone and everyone who enters their doors. Popularity amongst an international clientele means that the hospital works closely within a network of prestigious medical institutions abroad, even signing a Memorandum of Understanding with leading cancer research and treatment centre and teaching affiliate of Harvard Medical School, the Dana-Farber Cancer Institute Inc (DFCI) as well as US-based Brigham Health International, LLC (BHI).
Its foundation of dedicated medical professionals makes a stay at THKD relatively comfortable, with all the needs and wants of patients catered to with top-notch facilities, whether they opt for a family suite or a communal ward overlooking the hospital's unbeatable views of a luxurious golf course. From the International Patient Centre (IPC) where patients from abroad can have their needs attended to, airport transfers and treatment advice to free shuttle services transporting patients and visitors to and from the hospital, the hospital has got all its bases covered. Embracing the principle that healthcare should be affordable, the hospital also consistently offers in-depth promotional packages which target a wide field of concerns and medical needs.
Thomson Hospital Kota Damansara makes the promise of "walking with you on your road to recovery". From the smiling faces all around, a great ambiance and atmosphere, Thomson Hospital Kota Damansara is consistently hard at work doing what they do best in unleashing milestones while refining the medical industry.
*Pre-Implantation Genetic Testing (PGT) is a screening procedure conducted during the IVF cycle which aims to detect any chromosomal abnormalities or genetic diseases that may be present in the embryo in order to drastically lower chances of terminated pregnancies and births with genetic abnormalities.