Sounds of the Brotherhood by Kueymo and Sushiboy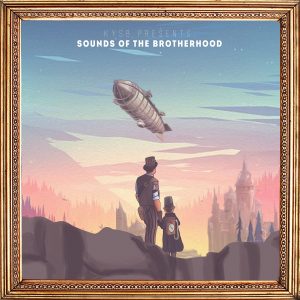 "Game On!", the first track off Sounds of the Brotherhood, lays the groundwork for the rest of the compilation album. It's the perfect choice to start off this freshman album produced by Bruneian duo Kueymo & Sushiboy, because it leaves no room for doubt in the listener's mind: are our locals truly talented? You betcha. Just keep listening – you're about to get real impressed.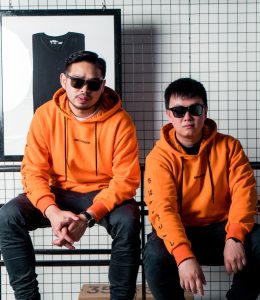 Kueymo & Sushiboy are no strangers to the Electronic Dance Music scene in Brunei, being producers and hosts of the 'The Kueymo & Sushiboy Show' on Kristal FM, and have been showcasing original remixes by local DJs since September 2015. Back in August 2018, after the duo celebrated their 150th episode live at Avenue 41 and then hosted their inaugural Electronic Music Conference with Wired Music Week, the duo hosted a 'Producer weekend' with the aim of meeting with other local producers and producing tracks together. Over 20 finished originals, collaborations and remixes culminated from that weekend, and by the time the second 'Producer weekend' in September wrapped up, they had over 40 completed tracks.
The album opens up with the aforementioned "Game On!", and from that point on, the tracks veer from high energy to subtly sublime. Listeners will be taken on an effortless journey through an assortment of electrifying beats and notes, but the most exciting thing about this album is more than the stellar tracks featured on it – it's the promise of more to come from Brunei's talented pool of EDM producers.
Sounds of the Brotherhood is a compilation album with 18 tracks from local talents such as Qwamii, Basshowlers, A12sounds, Wiju, Krystalll, Reinegades, Freezone and Khairoy & nskO, aka, The Brotherhood.
Download/stream the album at https://levelmusic.Ink.to/iLXBOT
Connect to Kueymo & Sushiboy on:
Website: www.kueymosushiboy.com
IG: @kysbofficial