Coffee Bean and Tea Leaf Celebrates Opening of Its Latest Gourmet Outlet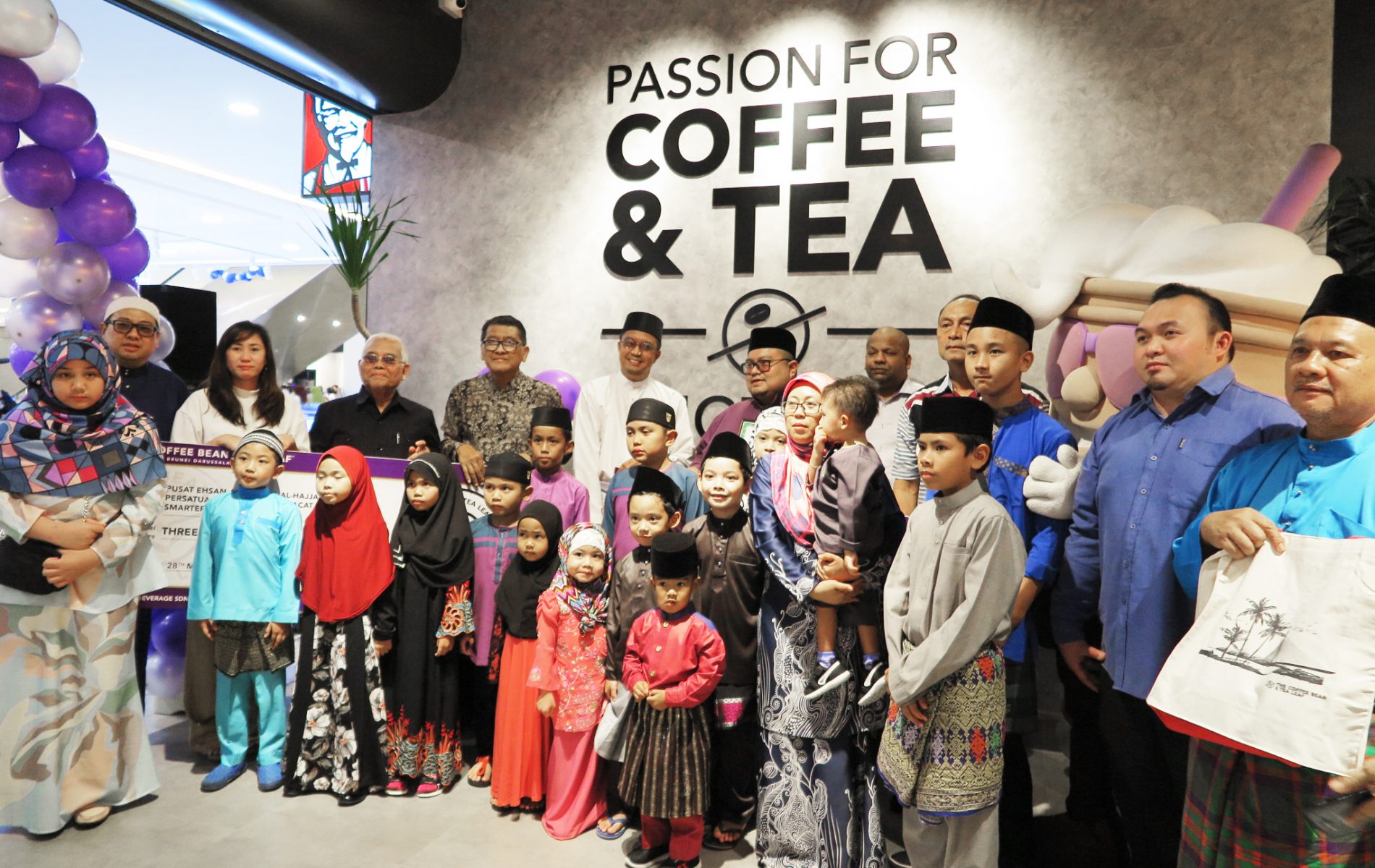 The Coffee Bean & Tea Leaf kicked off celebrations marking the grand opening of their brand new gourmet outlet in One City Shopping Centre in Sungai Hanching by hosting a private sungkai for orphans from the Pengiran Muda Mahkota Al-Muhtadee Billah Fund for Orphans (DANA). Beginning the ceremony with his opening remarks was the Operations Manager of The Coffee Bean and Tea Leaf, Sharil Sharudin, followed by the ribbon cutting ceremony by Guest of Honor and Managing Director, Yang Amat Mulia Pengiran Abdul Munim Pengiran Anak Tahiruddin.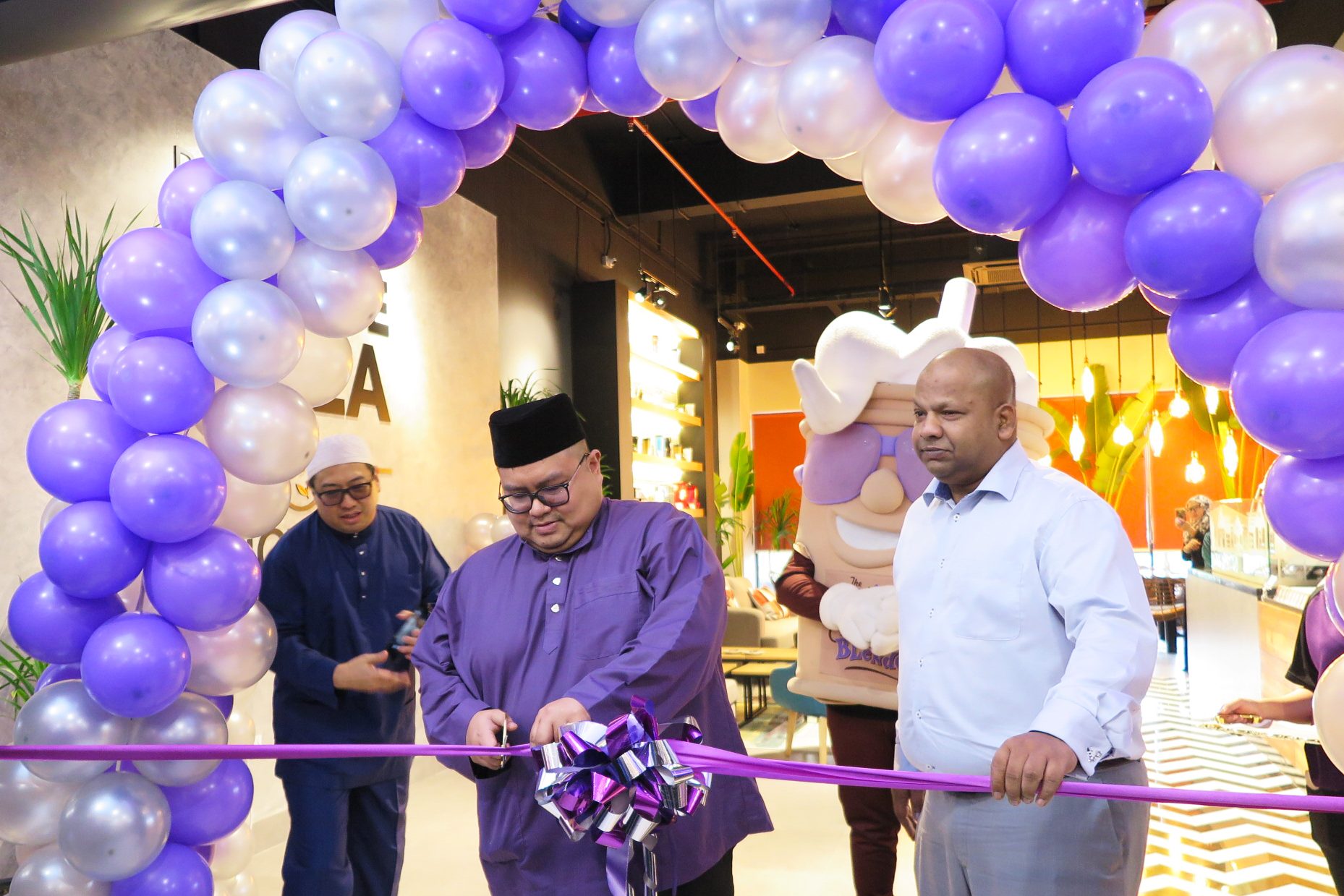 A mock cheque was then presented to the representatives of the Centre of Children with Special Needs (KACA), SMARTER Brunei and Pusat Ehsan by the Managing Director as well as the General Manager of PAR Food & Beverages Sdn Bhd, Muniswaren N. Another mock cheque was also presented to the representative of DANA, Tuan Samsudin bin Haji Puasa, amounting to BND$3590. A picture taking session marked the end of the ceremony where all guests and members of the media in attendance gathered for a communal sungkai around the outlet.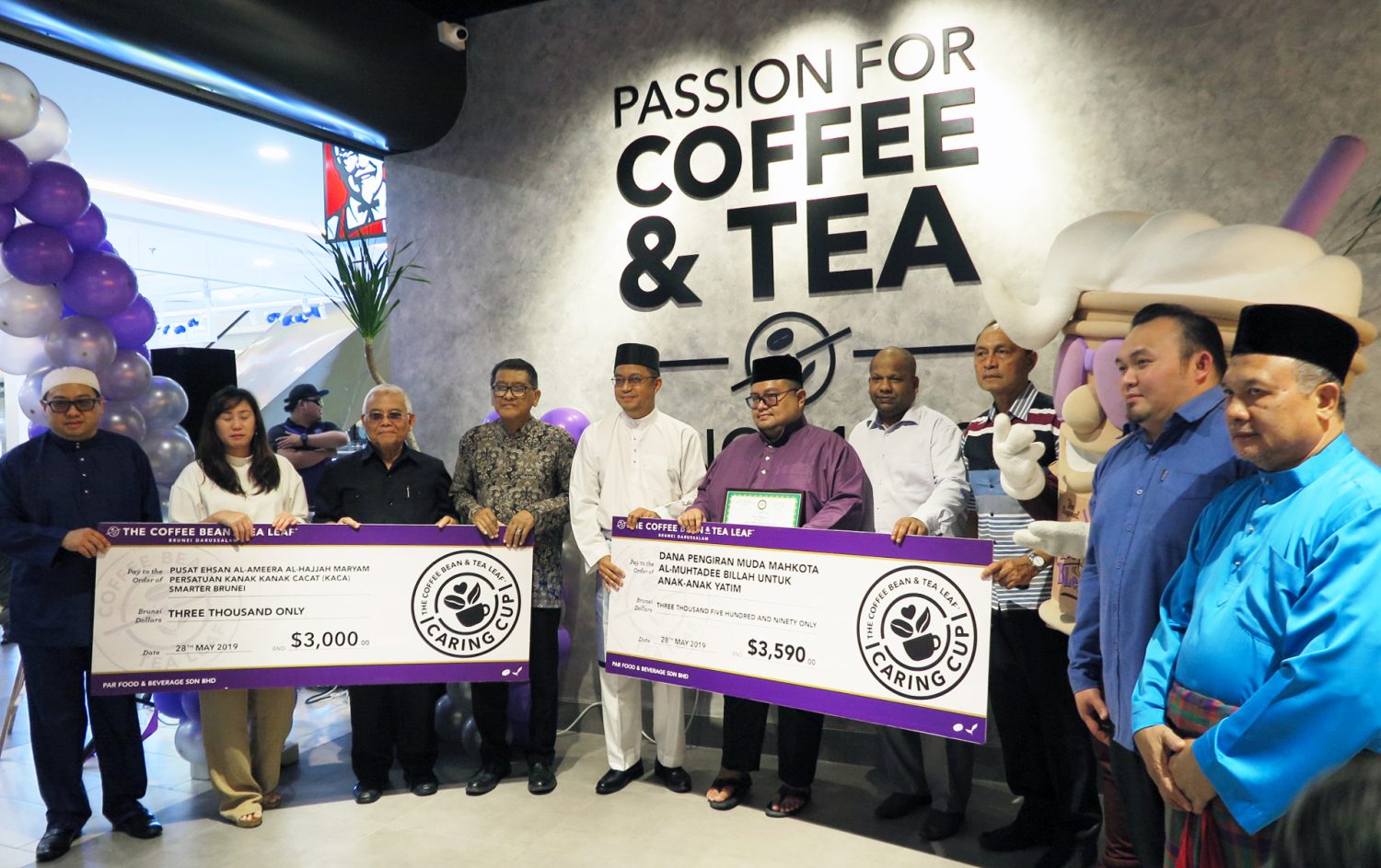 The gourmet outlet, the fourth of its kind aside from Supa Save Mata-Mata, Supa Save Seria and Times Square, differs from its café counterparts by housing a hot kitchen in which their popular Artisan Pizzas and pastas are created. The One City branch in particular will be serving a brand new menu with finger-licking good dishes such as the Brioche French toast, Lasagna Chips N Dip, baked New Zealand Mussels as well as a new selection of salads, soups, sandwiches and pizzas.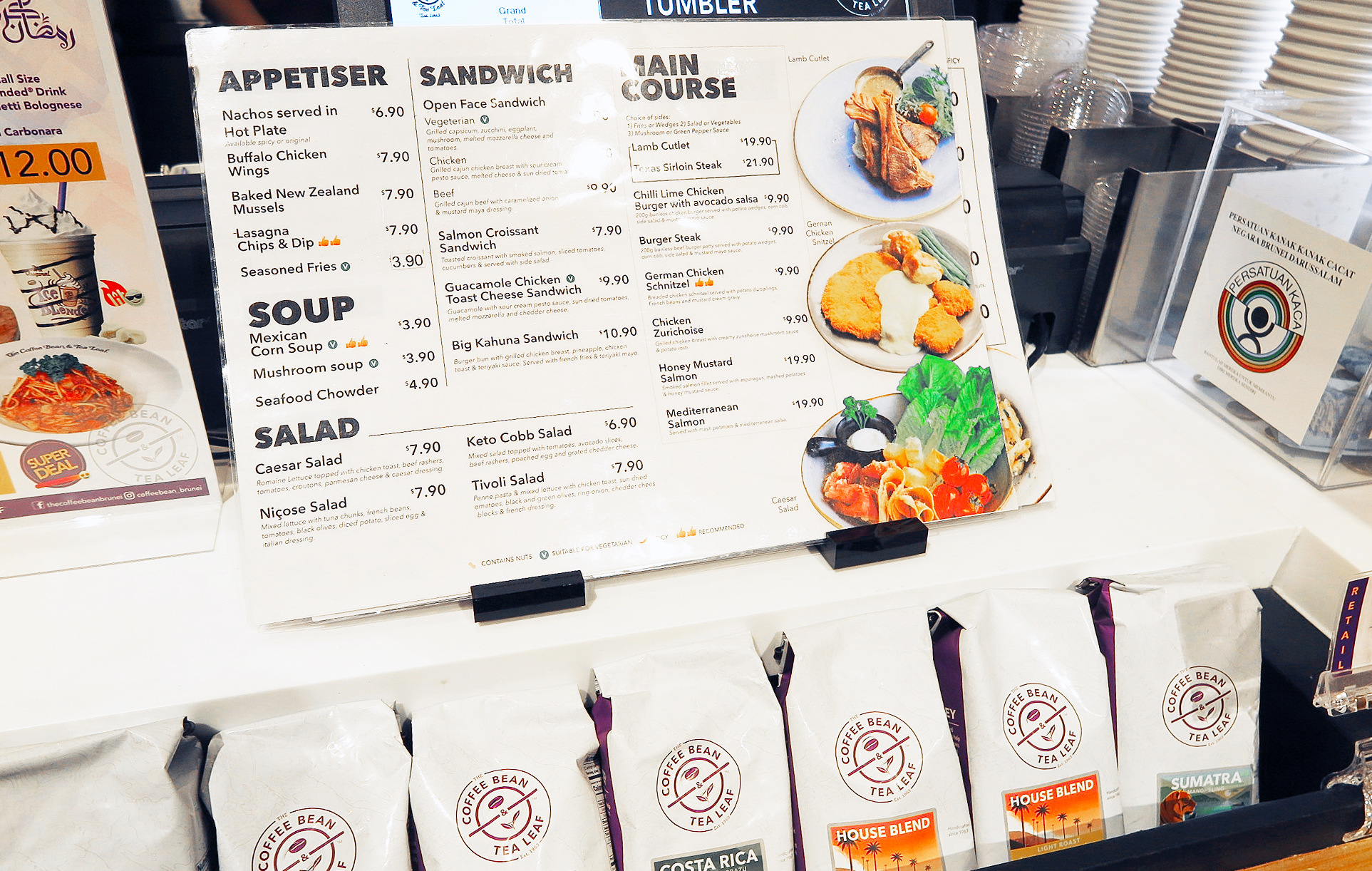 Need more convincing before you head on over to Sungai Hanching?
The One City outlet also has a bakery section with an even wider selection of cakes than before. We can already tell that the Nougatine Honeycomb, Orange Semolina Cheesecake, Mini Blueberry Esaka are going to be absolute crowd favourites—not to mention, ours as well!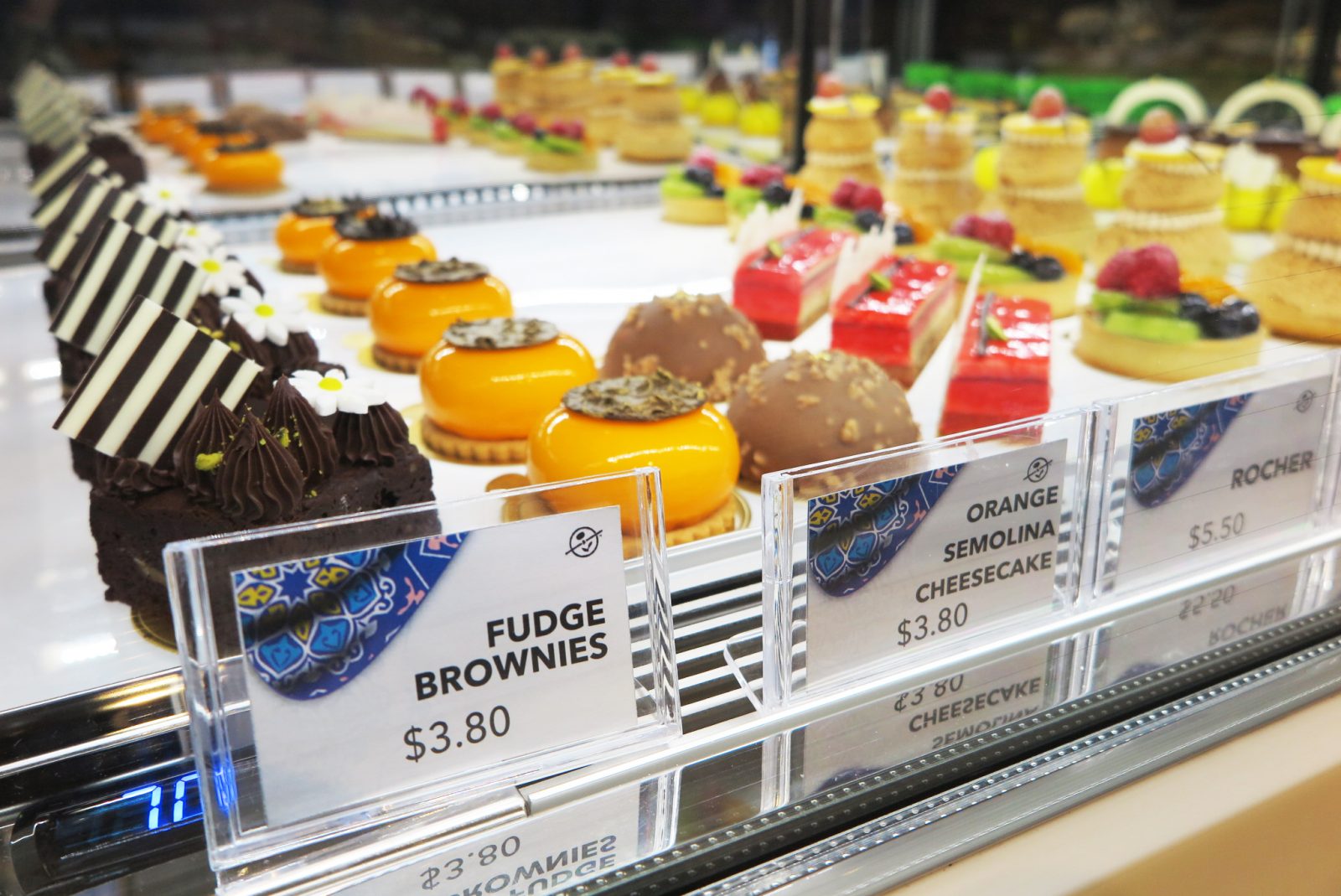 Senior Marketing Manager, Ida Patera, shares that this Coffee Bean outlet is also the very first to incorporate paper straws into their daily practices in order to reduce plastic waste and hopes for other branches to follow suit in the near future. Delivery services for this outlet are also available to selected locations from 10am to 10pm daily.
In celebration of the branch opening, customers were offered a 20% off food and beverages from 8pm til closing with dine-in customers enjoying a 30% discount off food and beverages from 6pm onwards.
To keep up with more news of promotions, be sure to follow The Coffee Bean and Tea Leaf on Instagram and on Facebook.