Winners of BGW2018 Awarded at the Brunei Gastronomy Award Ceremony 2018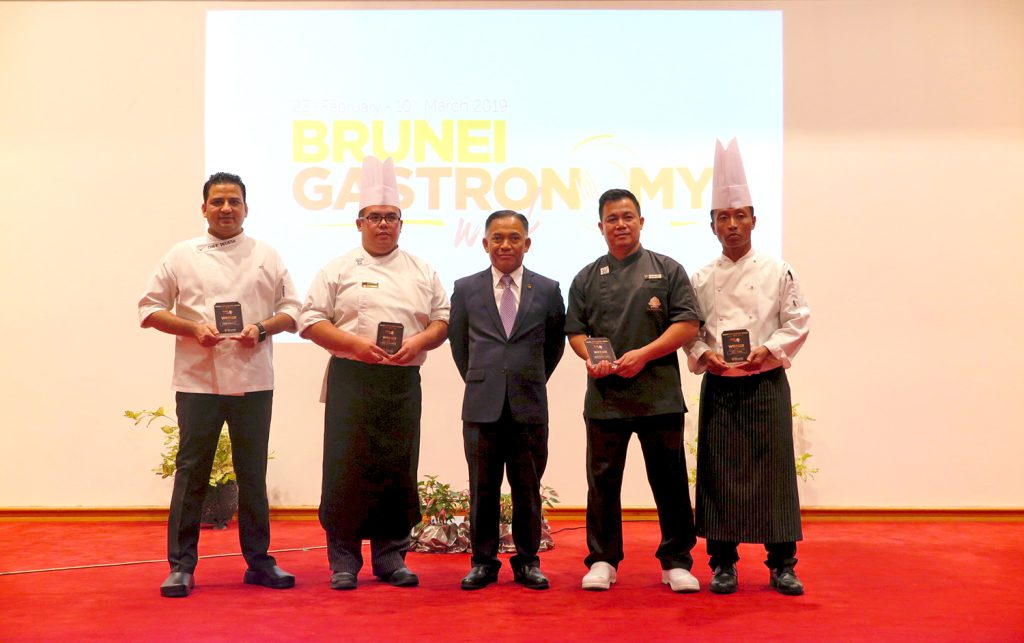 The Brunei Gastronomy Week 2019 was launched on 13 February 2019, returning for its third consecutive year. This annual event engages with local restaurants and hoteliers in elevating Brunei cuisine into fine dining fare for a period of time.
The launch of the Brunei Gastronomy Week 2019 was followed by the Brunei Gastronomy Award Ceremony, where Guest of Honour Yang Berhormat Dato Seri Setia Awg Haji Ali bin Apong, the Minister of Primary Resources and Tourism, presented awards to the winning participants of last year's Brunei Gastronomy Week.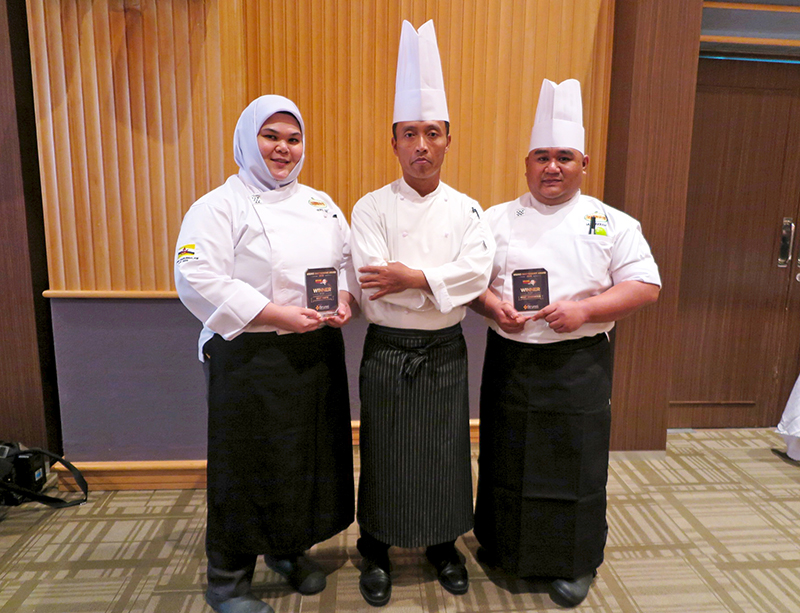 The Award for The Best Taste was given to Rizqun International Hotel for their signature dish, Grilled Prawn with Mambangan. They were also awarded with The Best Wholesomeness for their signature dish's nutritional value, method of cooking and ingredients used.
The Best Presentation was awarded to The Empire Hotel and Country Club for their signature dish Pais Hati Buyah (baked beef lung wrapped in banana leaf and served with steamed rice), for their food styling and adherence to the Brunei Gastronomy Week 2018 theme.
The Most Innovative was awarded to the Brunei Hotel for their Pais Ikan Bawal.
Radisson Hotel Brunei won The Most Creative for their Angus Tenderloin Rendang with Soup of the Day, in their creative usage of local ingredients.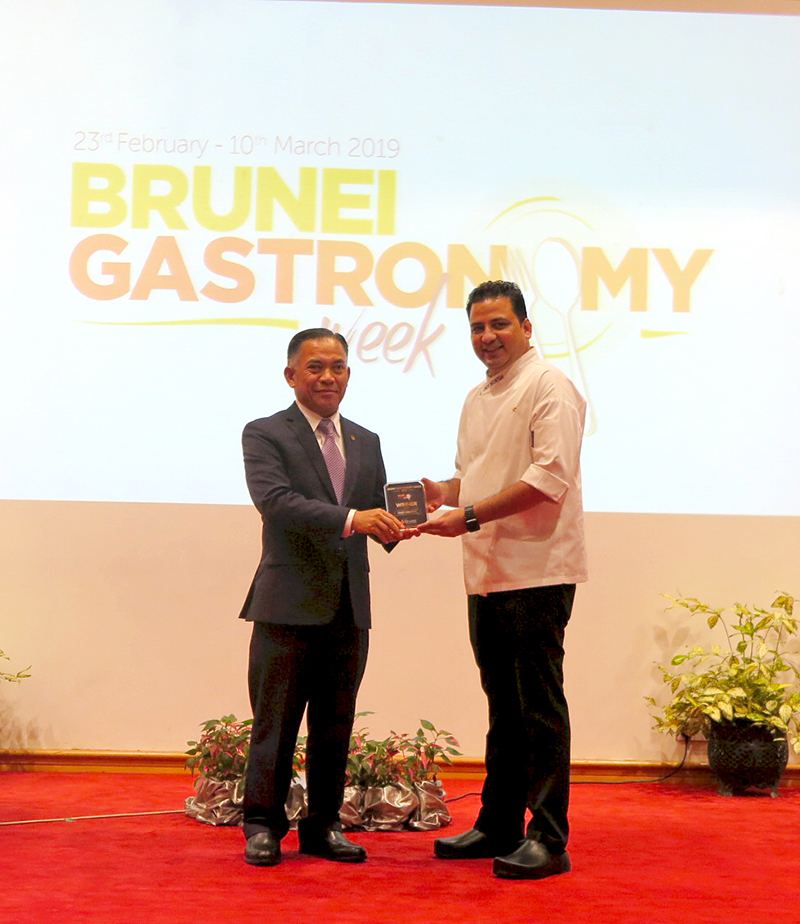 On winning this award, Chef Devesh from Radisson Hotel Brunei commented, "My approach to presenting a dish is to always give something different for the locals to try and as a chef, I always try to use local produce." As for their signature dishes for this year's Brunei Gastronomy Week, Radisson Hotel will be offering a special set menu from their two restaurants: Tasek Brasserie and Riwaz. "Our menu for this year's Brunei Gastronomy Week is all made from local produce. Our team sits down together to do some research, throw around some suggestions, to come up with different concepts of these local dishes."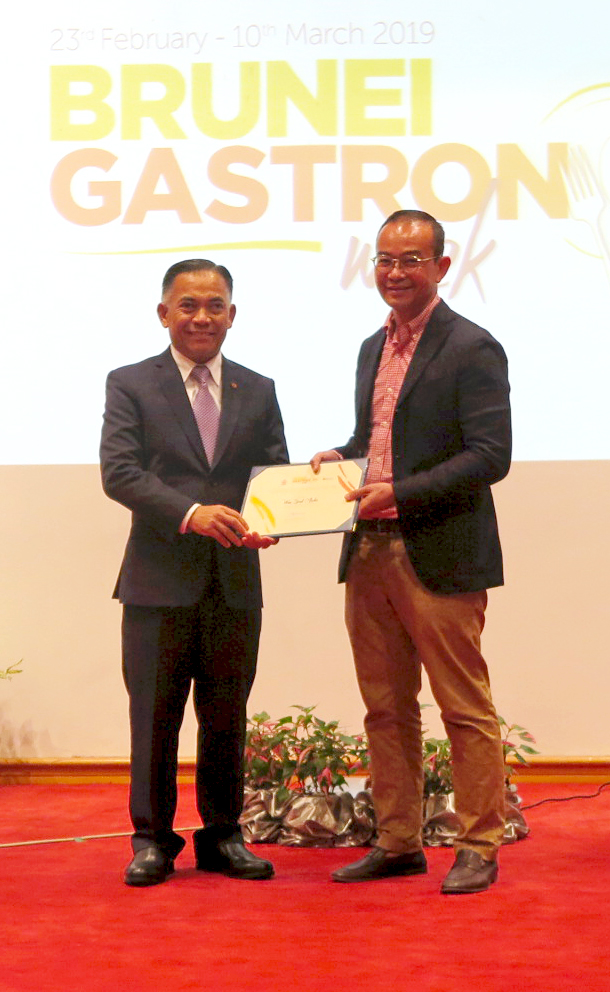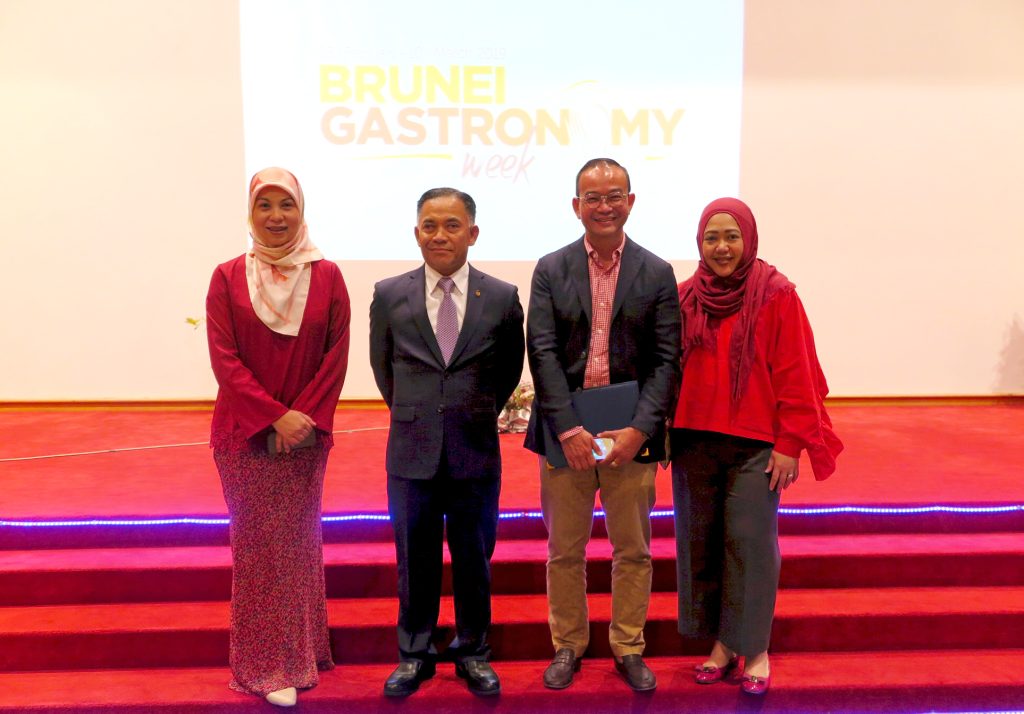 Certificates of Appreciation were also presented to the judges of the Brunei Gastronomy Week 2018: Publisher of CHMP Media, Wan Zainal Abidin; Hazizah Osman, Deputy Director of Brunei Press Sdn Bhd; Siti Zaleha Kiprawi, director of Astera Consultant; and Salinah Hj Mohd Salleh, Acting Director of Tourism Development Department.