Brunei Gastronomy Week 2019 Turns Humble Local Cuisine into Fine Dining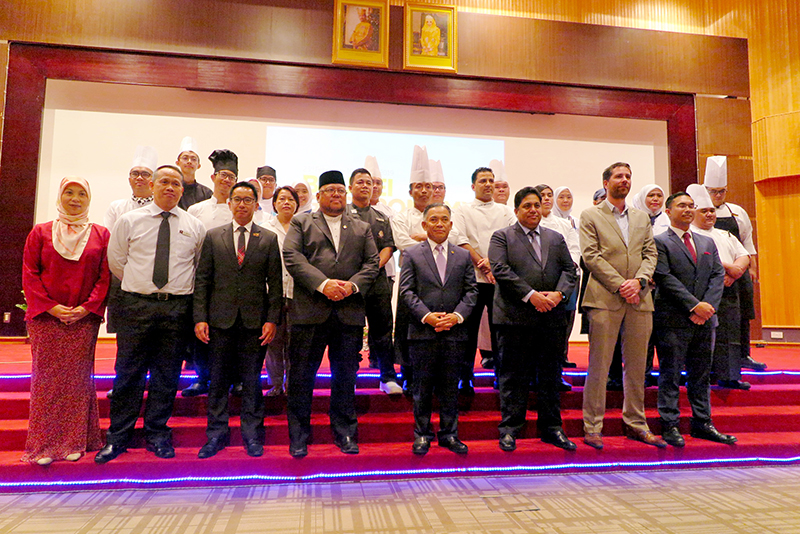 The Brunei Gastronomy Week returns for its third consecutive year, showcasing local restaurants' and hotels' efforts in elevating our local cuisine to luxury fare. This year's theme is 'turmeric' (kunyit) – a local ingredient commonly found in Brunei's cuisine.
The launch of the Brunei Gastronomy Week saw a showcase of many variations of cuisine with this humble ingredient at its core, from a Deconstructed Laksa by Radisson Hotel Brunei, Pais Daging from The Longhouse Training Restaurant run by IBTE students, Prawn Herba Bidasari from Eco Ponies Garden, and desserts such as Turmeric Butter Cookies from Rizqun International Hotel and a Mango Crumble Turmeric Chilled Cheese Cake from Anjung Saujana Restaurant.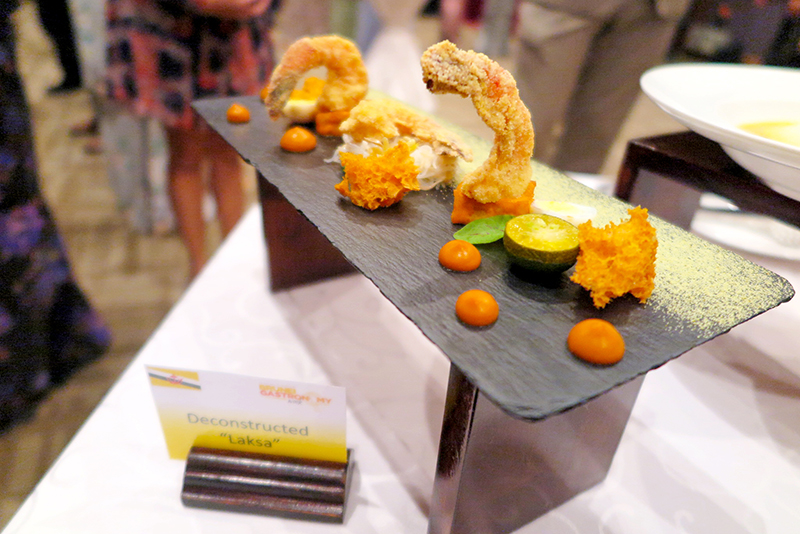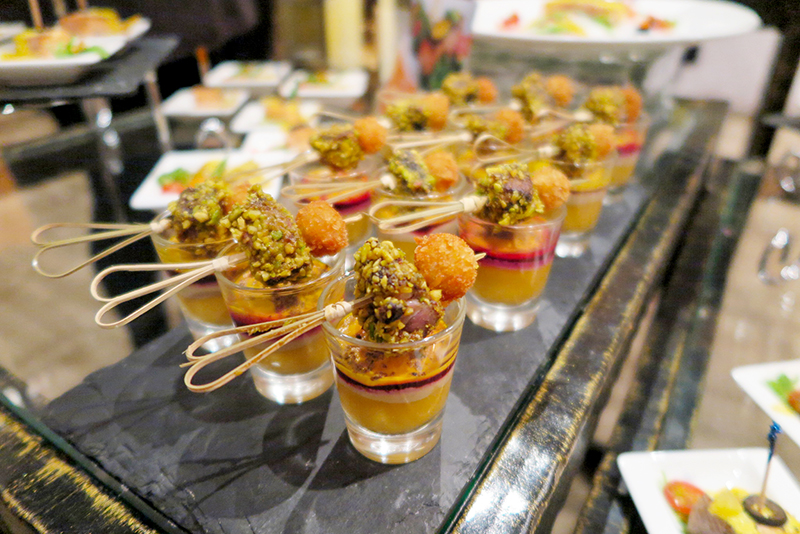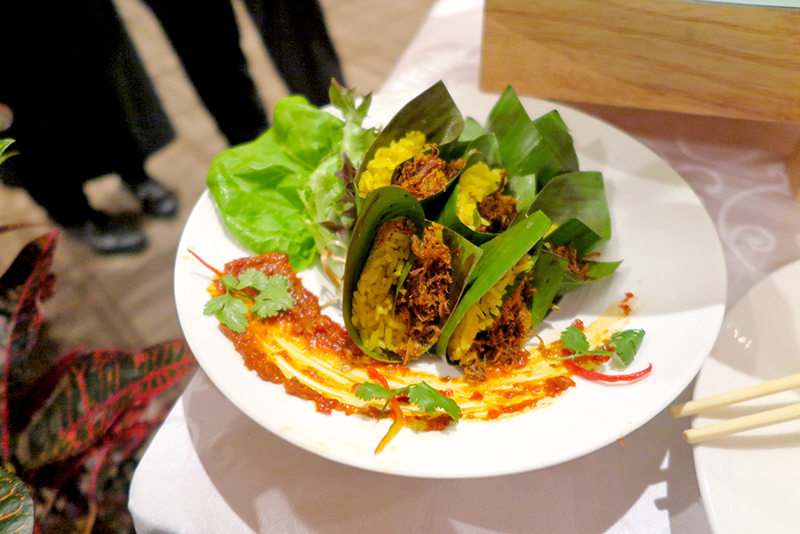 The Brunei Gastronomy Week was launched on 13 February 2019 at the Dewan Setia Pahlawan Hall of the Ministry of Primary Resources and Tourism, which saw the attendance of the Permanent Secretary of Ministry of Primary Resources and Tourism, foreign dignitaries, Brunei Tourism board members, restaurants, hoteliers and travel agencies. Present to officiate the launching was Yang Berhormat Dato Seri Setia Awg Haji Ali bin Apong, the Minister of Primary Resources and Tourism.
The annual event, this year held from 23 February to 10 March 2019, continues to realise its objective in celebrating Brunei and creating an awareness of Brunei's local cuisine, and to encourage hotels and restaurants to improve local cuisine in terms of taste and presentation and thereby serving local cuisine as part of a fine dining experience within and outside of the sultanate, and to provide a uniquely local gastronomical experience for visitors.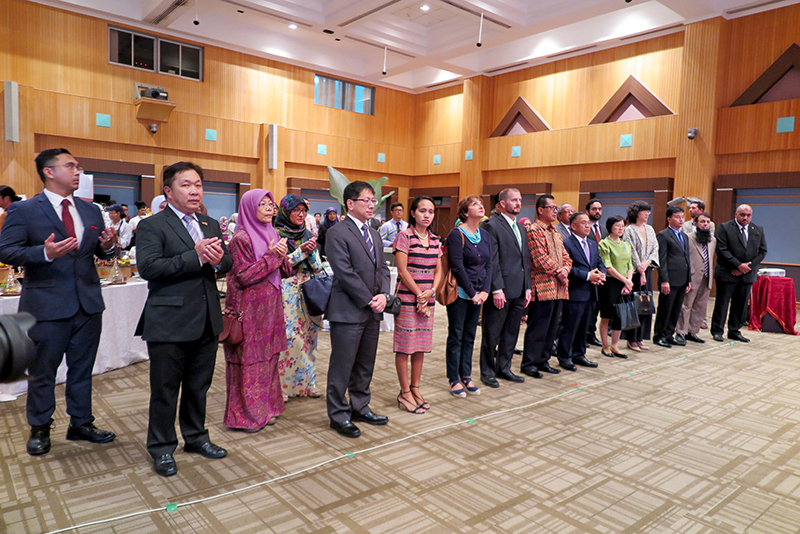 "The purpose of the Brunei Gastronomy Week is to celebrate diverse tastes of Bruneian cuisine," Yang Berhormat Dato Seri Setia Awg Haji Ali remarked in his welcoming speech. "It is important to provide a unique Bruneian gastronomical experience for those in the country and for those who are visiting."
As was the process in the previous Brunei Gastronomy Week events, the cuisine served specially for this event by participating restaurants and hotels will be rated by a small team of judges, using a rating system that will measure each participants' signature cuisine in terms of presentation, taste, innovativeness, wholesomeness and creativity. The winners will be announced at the launch of Brunei Gastronomy Week in 2020.
"I hope that these winnings will encourage our talented, experienced as well as young budding chefs to build a more innovative and vibrant food industry in Brunei," Yang Berhormat Dato Seri Setia Awg Haji Ali further remarked in his speech. "We want to heighten the level of skilled personnel within the food and beverage industry and support Bruneians who are driven and passionate in the culinary industry, who want to further excel and gain international experience in order to achieve world class recognition."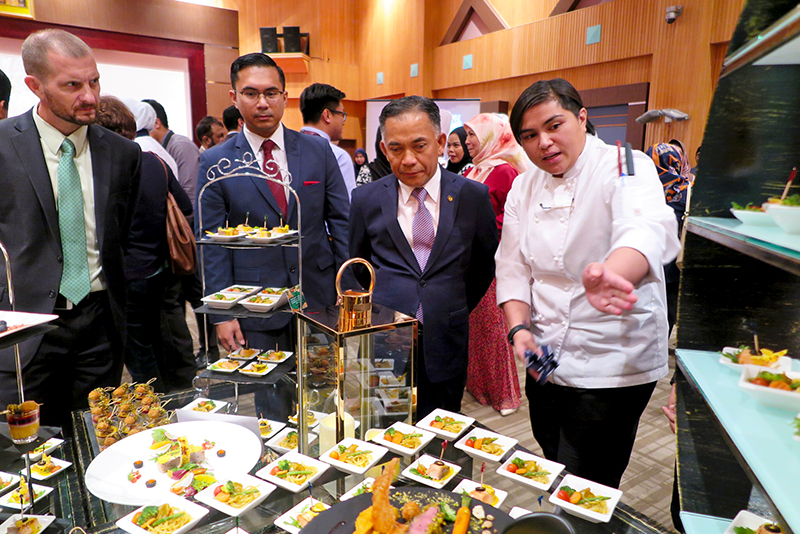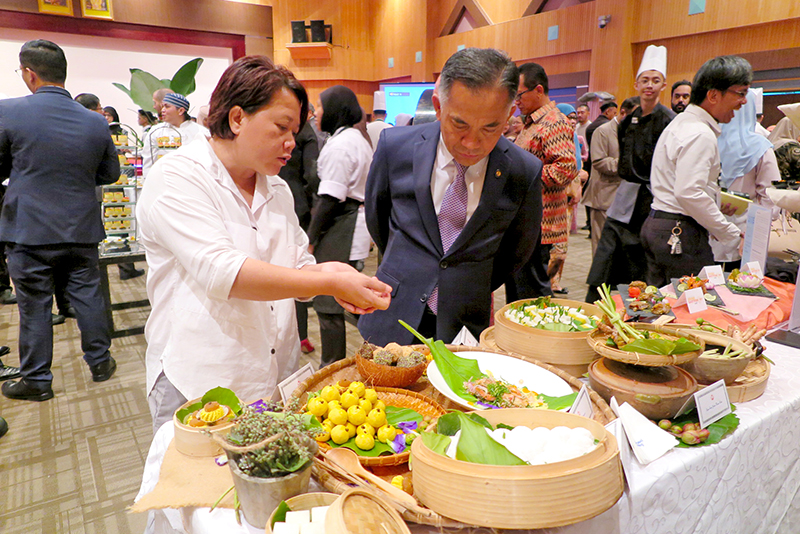 After the event was officiated, awards were presented to participants who won in last year's Brunei Gastronomy Week, along with a presentation of certificates of appreciation to the judges last year.
Yang Berhormat Dato Seri Setia Awg Haji Ali then took a tour of the Dewan Setia Pahlawan Hall, where participants of the Brunei Gastronomy Week 2018 held a showcase of the menu they will be presenting during this year's event.
Participants of the Brunei Gastronomy Week 2019 are Anjung Saujana Restaurant and Horizon Seafood Restaurant as managed by Royal Brunei Catering, Eco Ponies Garden, Radisson Hotel Brunei, Rizqun International Hotel, Royal Brunei Airlines, Sumbiling Eco Village, The Brunei Hotel, The Empire Hotel and Country Club and The Longhouse Training Restaurant from the School of Hospitality and Tourism, Sultan Saiful Rijal Campus.
The Brunei Gastronomy Week 2019 is supported by members of the Brunei Tourism Board, the Brunei Association of Hotels, the Associal of Travel Agents Brunei, CHMP Media, Eko Kampung, Royal Brunei Airlines, Radio Television Brunei (RTB) and local media.
Follow Brunei Tourism on Facebook and Instagram for more updates, or visit their website.