An Evening of Good Vibes at Pure Vibe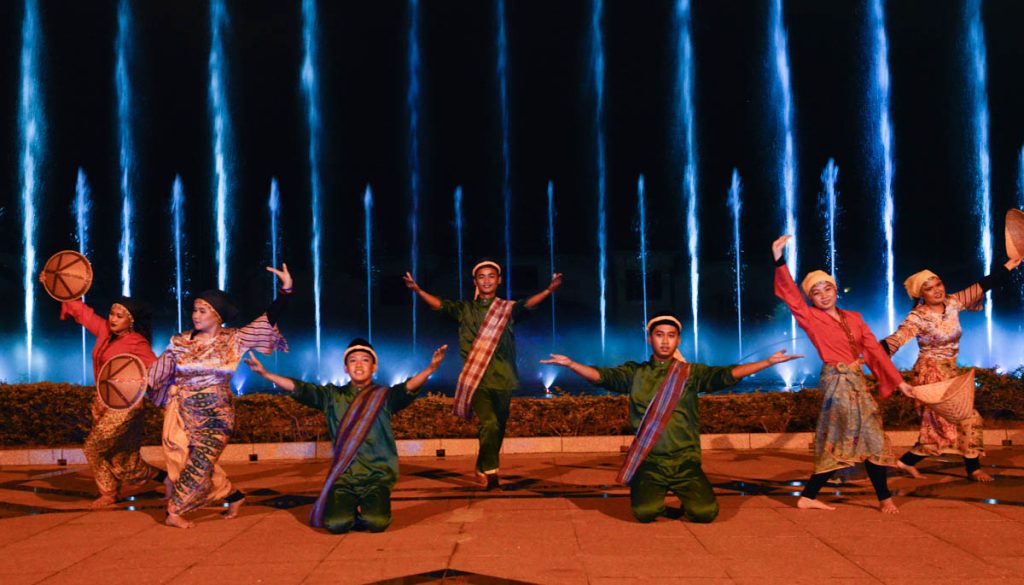 There was nothing but good vibes felt throughout the night at the Pure Vibe event held at the Jerudong Park Garden – a three-hour concert dedicated to showcasing contemporary and traditional music by local talents.
With the event taking place in front of Brunei's only musical fountain, it was a night that also featured spectacular laser, lights and sounds from the Musical Fountain. The performers took to the Jerudong Park Garden Stage set in front of the colourfully lit clock tower inside Jerudong Park Garden, ready to dazzle the crowd.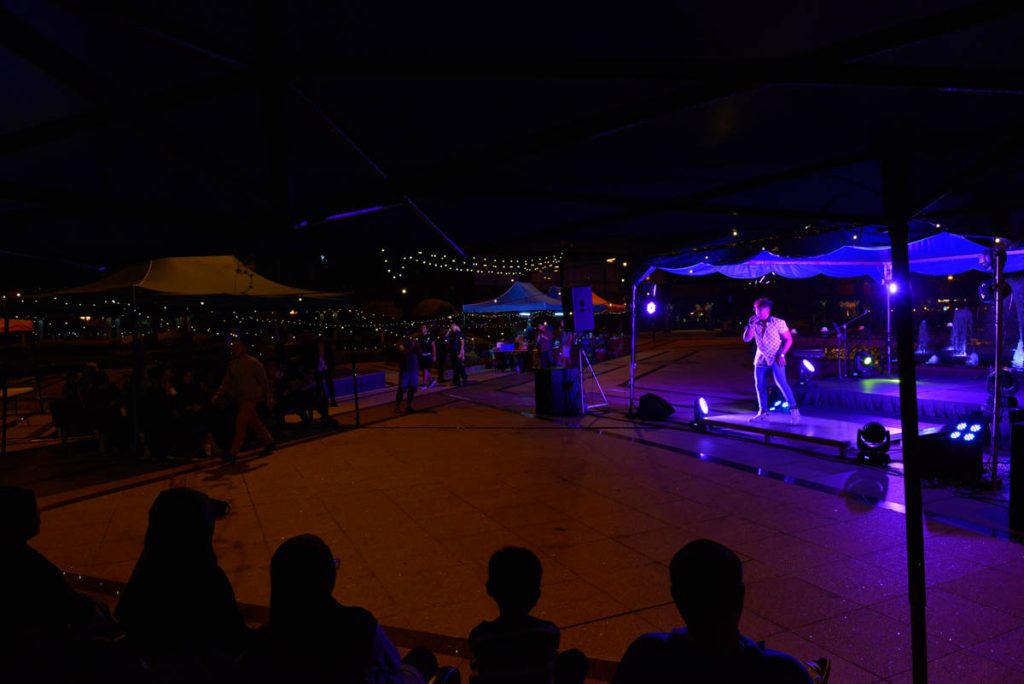 The night kicked off with traditional dance by Artemyst to 'Kampung Ayer', set to the lasers and synchronised rhythms of the musical fountain. This dazzling performance was followed by acoustic performances by Zidz who performed 'Señorita', Hafiz Azri with a rendition of 'Sebentar Saja Kasmaran' and then Limin with 'I'm not the only one'.
After a 30-minute Musical Fountain Show and performances by Ayesha Said, Azwan, Qasrina and Limin, the event closed with musical performances by Helmi, who sang 'Let Me Love You', and Kala K with 'You and I'.
Along with the display of talent from local performers, visitors were also able to enjoy food by vendors Danne Burger, P.M.S.K Restaurant, Sinaran A&J Restaurant and Ricardo's Mexican Grill.
Jerudong Park Playground is offering fantastic ticket prices until February 28th. Entrance tickets are available at BND35 for two adults and two children or three adults and five children, which includes admission into the waterpark and all rides. Tickets are only available for purchase at the Jerudong Park ticketing counter (terms and conditions apply).
For more updates, follow Jerudong Park on Instagram and Facebook.