Borneo Fashion Week Rearing To Hit Runways Again In September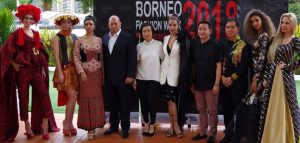 In the aftermath of its huge success in 2017, Borneo Fashion Week is set to deck our runways in the island's most fashionable outfits once again on 7 to 9 September 2018. Revealing an exclusive sneak peek into the exciting going-ons of the event, a pre-launch party with the theme of "Luxe White" was held at The Diplomat, Kuala Lumpur's premier event space where it was officiated by Encik Hii Chang Kee, Permanent Secretary of Ministry of Tourism, Arts, Culture, Youth & Sports Sarawak. Guests and members of the media were introduced and briefed on what to expect of the upcoming fashion week during the press conference, followed by a striking fashion presentation which highlighted the vibrant Bornean heritage.
Garbed in dreamy silhouettes and intricately embroidered pieces covered in highly-detailed  designs such as pua kumbu, designers and fashion houses such as Borneo Fashion Week 2017's "Most Promising Designer" Azhar Zainal, Melson by Melvin Shah, De'Mlya, Yacutha Borneo, Latips Collections and Uvanes Vary brought to light the exotic aesthetics that the Borneo culture is abundant with. The showcase was organized with the intention of piquing the interests of guests in attendance, among which were corporate leaders, fashion influencers and members of the media.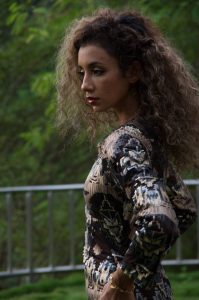 The pre-launch also saw an exclusive video presentation of BFW 2018 which further enlightened guests on what to expect such as participating designers and their collections, attractive hotel and travel packages to enjoy during their stay in Kuching as well as the three awards exclusively introduced by Borneo Fashion Week. The BFW Emerging Designer of the Year Award 2018, BFW Designer of the Year Award 2018, and Most Promising Sarawak Designer Award 2018 are the three prestigious and highly-coveted awards which will see the shortlisted designers' creations evaluated by a panel of judges hailing from Limkokwing University. The designers will also be competing for a scholarship in fashion design at Lim Kok Wing University worth more than RM100,000.
With Kuching hosting as the main venue for Borneo Fashion Week 2018 in September, branding it as an up-and-coming fashion destination in the region, Stephanie Alcantara, founder of Borneo Fashion Week delivered her opening speech during the pre-launch while alluding to her long-term ambitions for the event.
"We are excited to introduce to the world many talented designers from the land of the hornbills for the second time around. Borneo Fashion Week is an integral component in promoting the island's fashion industry and heritage and it embodies the true cultural diversity of Borneo through the creative talent of emerging and established designers, catapulting them onto a global platform."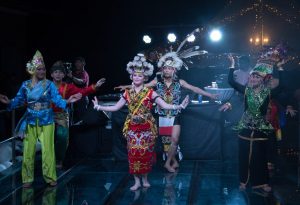 With Borneo Ads Management as the heading organiser of the three-day event with a series of fashion shows, red-carpet events, workshops, press conferences, exhibitions and after-parties up their sleeves, stylish names such as Amanda Brown, Azhar Zainal, Melvin Shah and Orson Liyu are only the tip of the extravagant iceberg which we can expect out of this year's Borneo Fashion Week.
Not only will the glamorous affair be highlighting ethnic-inspired fashion collections from both local and international designers, there will also be up to 30 exhibitors displaying a wide range of products including fashion apparels, accessories, textile, healthcare, ethnic craft and lifestyle products, as well as makeup workshops and F&B purveyors.
As the main sponsor of Borneo Fashion Week, the Sarawak Tourism Board is also joined by Air Asia, Pullman Hotels, Cove 55, Limkokwing University, Wowsome, Pouch Nation and Kiehl's as contributing sponsors. Media partners for BFW2018 include Borneo Talk and Sarawak Happenings magazine.
For more details on what to expect, be sure to follow Borneo Fashion Week 2018 on their Facebook and Instagram! See you there!