RFF 2018 Featured Photographer: Gawen Breteche-Lo
Only 17 years of age, Gawen Breteche-Lo is a student of Film & Television in Australia whose unique photography has been steadily garnering followers. His work was recently featured as part of the promotional campaign for the Rainforest Fringe Festival 2018 to put a spotlight on the beauty of Sarawak.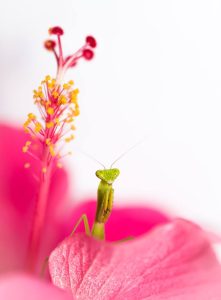 The featured image of a brightly-coloured mantis peeking out from a hibiscus was taken in Gawen's own backyard in Kuching, where he played as a boy and developed a love for nature.
An internship with Scubazoo, an award-winning underwater filming and photography company based in Sabah, led to his decision to find a career making nature documentaries, leading to a stint recording work done by international volunteers for the Sarawak Forestry Corporation.
Despite his young age, Gawen's sensitivity towards providing compelling narratives through his photography makes his work incredibly captivating. Follow his evolving body of work on Instagram here.