"Passion Made Possible" Presents Tourism and Business Opportunities in Singapore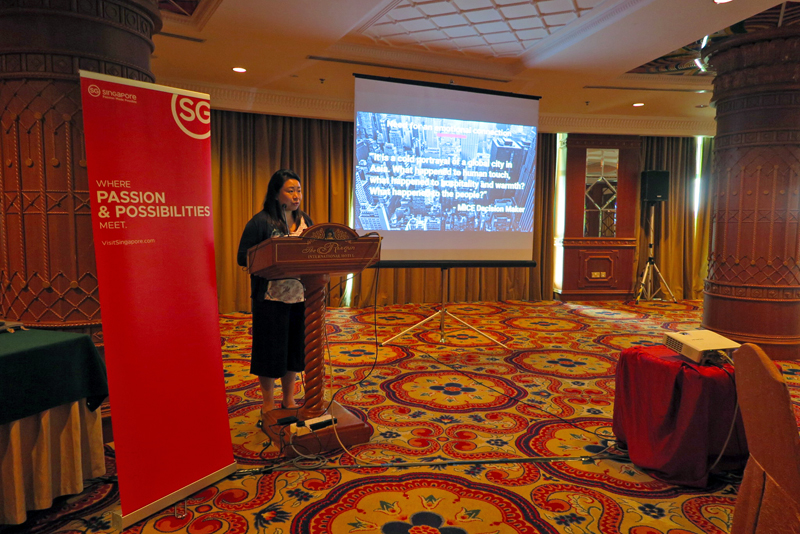 A collaboration between the Singapore Tourism Board (STB) and the Singapore Economic Development Board (EDB) unveiled a unified brand – Passion Made Possible – in its efforts to market Singapore internationally for both tourism and business purposes. This first joint brand puts forward Singapore's unique attitude and mindset, promoting the island as a vibrant destination that will inspire visitors to deepen their passions as well as providing a platform for business opportunities. The Singapore Tourism Board shared the news at an event held at the Rizqun International Hotel on 23 February.
The unified brand, developed based on qualitative and quantitative research with close to 4,500 respondents on individual opinions on what Singapore stands for, captures the spirit of the nation in a way that builds infinity, affiliation and top-of-mind recall for choosing Singapore as a destination to visit and invest in.
While Singapore has built a strong reputation as a global business and tourism hub, global competition has intensified and visitors are now more discerning in their travel choices while international businesses aim to create new solutions that make a difference. The unified brand will help to communicate the country's value proposition in addressing the needs of travelers and companies.
Mr Lionel Yeo, Chief Executive of STB, said, "With Passion Made Possible, STB is presenting a brand that can tell a fuller Singapore story beyond just tourism. This brand articulates what we stand for as a country and supports the telling of many stories about this destination and its people. It will allow us to build a deeper and more personal connection between Singapore and our fans and friends, even when they are no actively thinking about travel. This brand is in line with Quality Tourism as it will appeal to the more sophisticated tourists who are seeking more aspirational value propositions in their travel."
Dr Beh Swan Gin, Chairman of EDB, added, "Singapore is making the shift from being primarily an investment-driven economy to one that will be led by innovation. In particular, local and international companies are seeking to create new products, services and solutions that will have a stronger impact in Asia. It is timely to send a strong and clear signal that companies can do this successfully from Singapore and turn possibilities into reality. Singapore and Singaporeans are where we are today because we pushed the limits of what's possible, and did not allow constraints to hold us back."
The Passion Made Possible Global Campaign was unveiled in Brunei at an event hosted by the Singapore Tourism Board at the Rizqun International Hotel on 23 February, where the media was treated to viewing campaign films and visuals bringing to life how Singapore is Passion Made Possible.
Visit their website here for more information on upcoming events and how you can make the most out of your trip to Singapore.