Breakfast, Snacks and the Salted Egg Yolk at Cheezbox
by Intan Abu Daniel
Cheezbox Café & Restaurant is an elegantly styled but casual eatery located just off the side entrance of The Mall, Gadong and opposite McDonald's – but I didn't need to tell you that. Everyone knows Cheezbox – with its reasonably priced and delicious array of Asian, Western and fusion cuisine; their fantastic location smack dab in the middle of Gadong's busiest area; their killer plate of Volcano Salted Egg French Toast; and their long line of hungry customers when the month of Ramadan rolls around and their popular Sungkai Buffet promotions are in full swing.
Launching an all new All-Day Breakfast ala carte and set menu, the Cheezbox team has come up with a breakfast menu that will have you ready to start the day with high energy (or in my case, a food coma). There are no bad choices here, and a few surprise twists on a staple breakfast item by adding that retro ingredient that has seen many modern makeovers over the past two years: the salted egg yolk.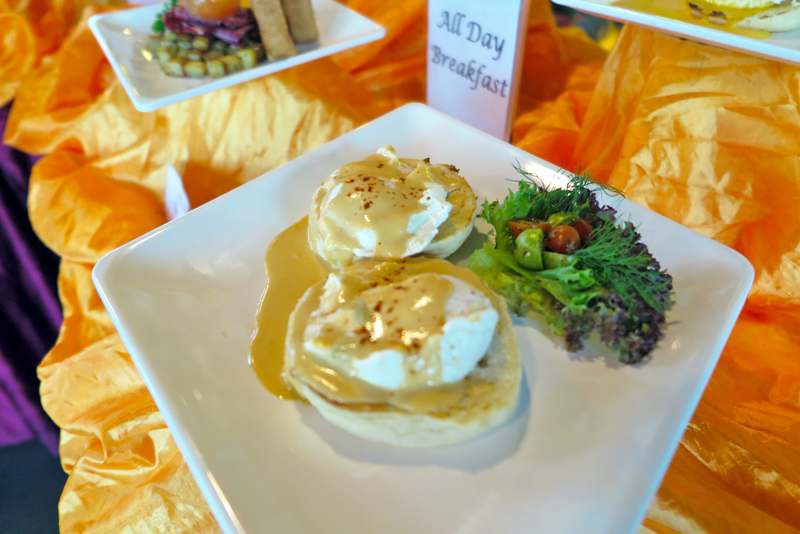 Salted Egg Ben is the classic Eggs Benedict given the salted egg yolk treatment, dousing the poached eggs with salted egg hollandaise sauce. It's an indulgent breakfast: the yolk overload of two poached eggs and salted egg yolk sounds overwhelming, but it's tasty, and if you're a fan of the stuff, then you should definitely give it a try.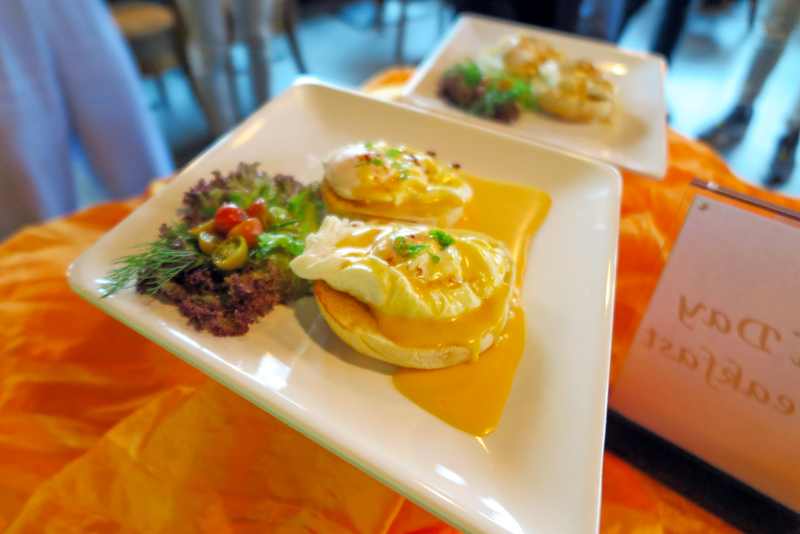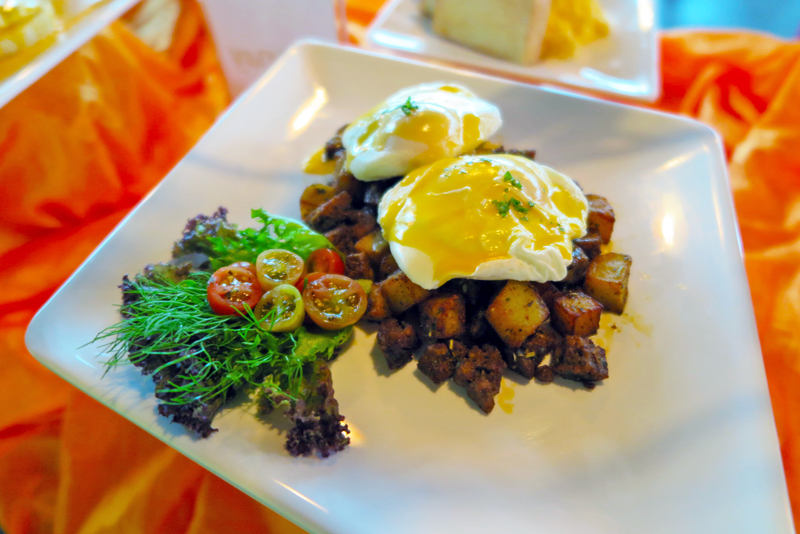 Along with the Salted Egg Ben, they have the Classic Egg Ben in case you're not a salted egg yolk kind of person, and an extremely filling meal of Spanish Hash: a mixture of diced homemade Spanish sausage and diced potatoes, topped with a poached egg and hollandaise sauce.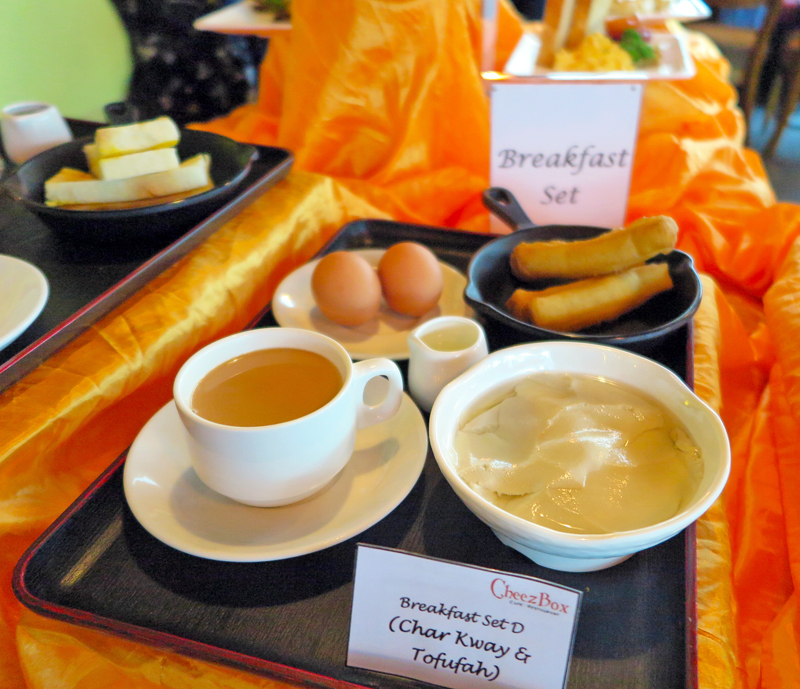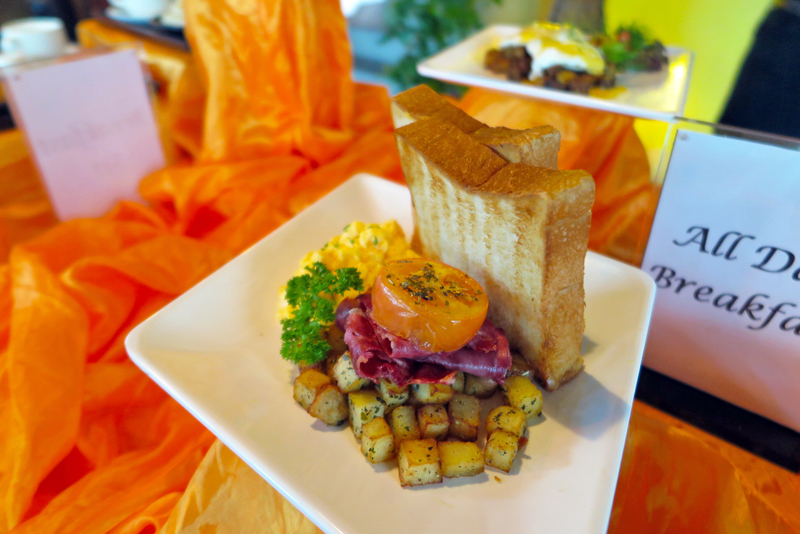 Breakfast Sets come in four choices: Set A offers a simple breakfast of toast with salted egg yolk spread, Set C is char kway served with a salted egg yolk dip, Set D is char kway with tofufah that you can sweeten with pandan syrup, while Set B is a big breakfast set of creamy scrambled eggs, homemade beef slices, sautéed potatoes, grilled tomato and toast.
All breakfast sets are served with 2 half-boiled eggs and a choice of coffee, tea, and black soy bean. Black soy bean may not sound like your typical breakfast beverage choice, and before you dismiss it for your normal dose of caffeine, 0hear me out: these beans are free of fat, a great source of protein, and high in antioxidants. On top of that, it's delicious. Give it a shot.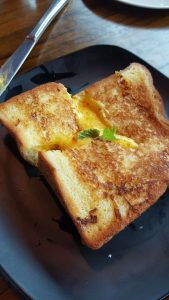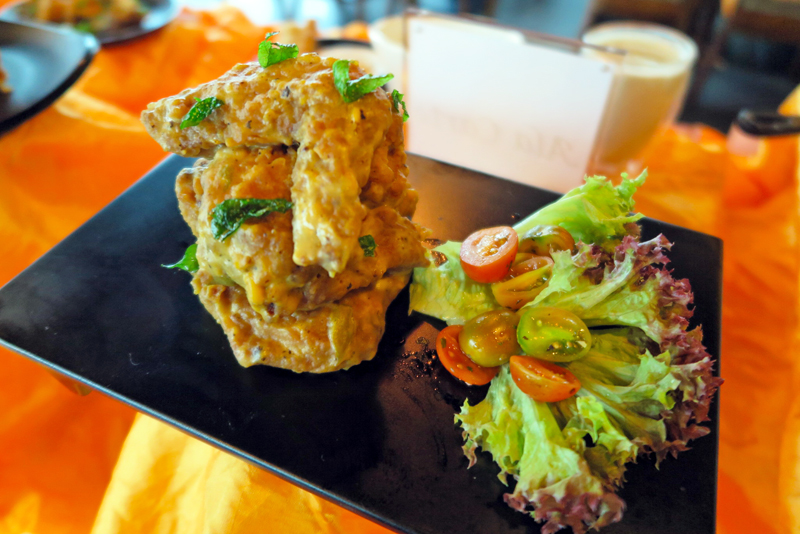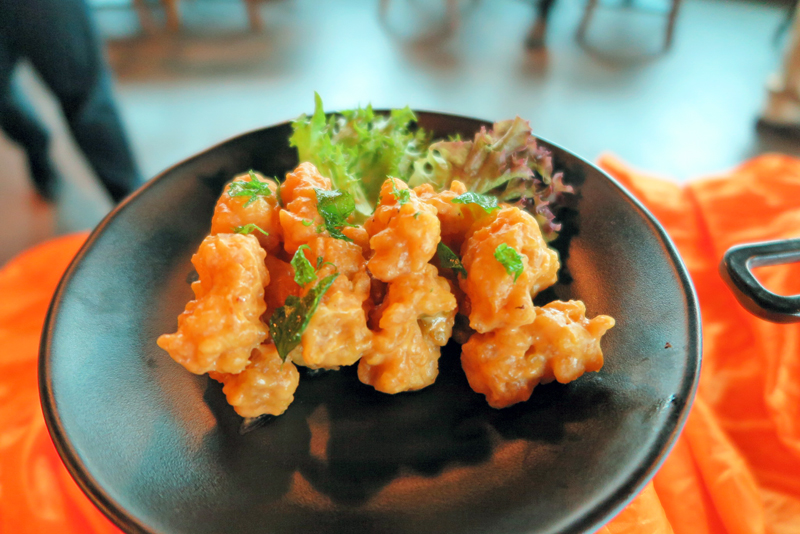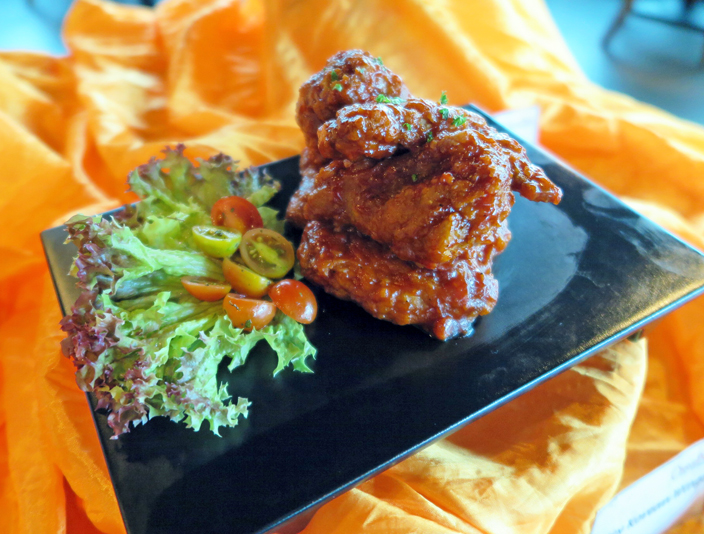 Along with the new breakfast options are a few new snack items and again, the restaurant shines a spotlight on the salted egg yolk: Volcano Salted Egg is French toast that oozes out rich and creamy salted egg yolk sauce, while the Salted Egg Wings, Salted Egg Squid and Salted Egg Prawns are given the same salted egg yolk love. For a change of pace, try the sweet Spicy Korean Wings – always a crowd favourite – and the Grilled Chicken Satay Set, which features homemade chicken satay served with cubes of nasi impit, cucumber, raw shallots and a small bowl of fragrant peanut sauce.
In a small city where new restaurants keep popping up around the grid and where novelty begins to take precedence over taste, it's nice to know that there are restaurants that continue to keep their menu selections fresh, trendy, and above all else, consistently tasty. Cheezbox has been serving a loyal stream of diners for a long while now, and if they keep coming up with new food selections as good as this, it's possible that they'll be around for a much longer time. And thank the heavens for that.
---
Cheezbox is open from 8am to 12 midnight and is located at The Mall, Gadong. Call them at 673-2425506 for inquiries or you can get updates on their upcoming promotions by following them on Facebook and Instagram.