San Da Gen Kopitiam
by Pamela Fletcher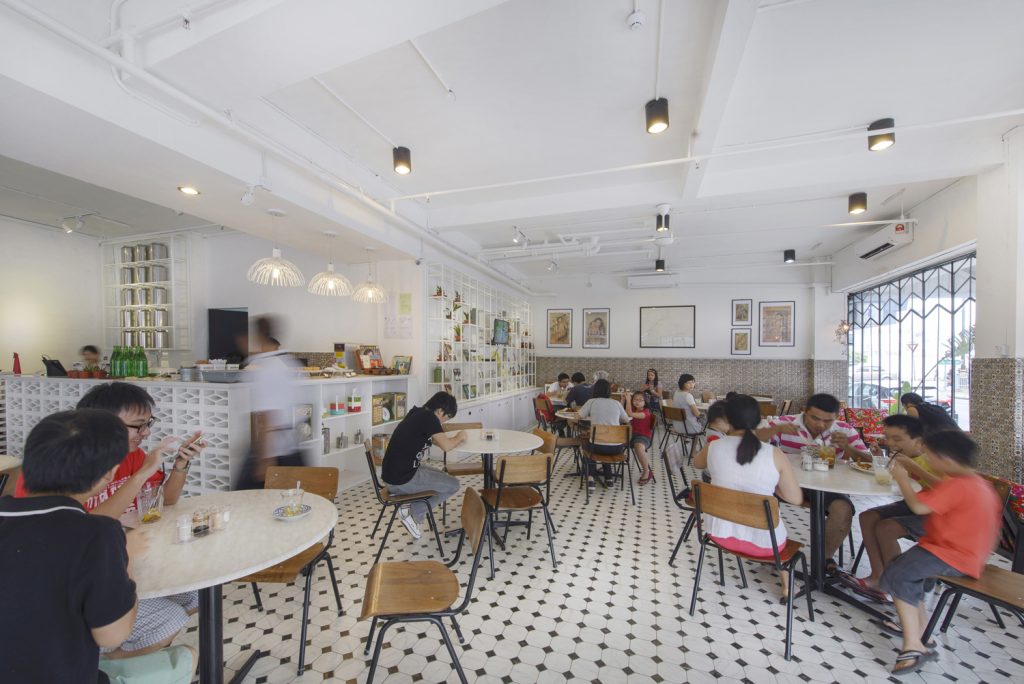 San Da Gen is a throwback to the early days when Sandakan was a bustling harbour filled with traders, fishermen and adventurers seeking their fortune in a town fondly known as "Little Hong Kong". Its upscale homage to the humble kopitiam where business deals were made and gossip was whispered, is reflected in its retro interior décor, marble topped tables and of course, the menu.
The food list is short but offers a taste that is uniquely Sandakan, from the ubiquitous UFO tart (buttery sponge cake topped with custard and meringue), famous for its decadent sweetness but light on the palate, to local favourites like cream puffs that are filled with velvety custard and fresh fruit (filling depends on the fruits in season) and sauce noodles which are a definite must try. Adding more contemporary dishes to the menu like the salted egg French toast is a great way to taste the old and new Sandakan flavours. San Da Gen Kopitiam also doubles as Sandakan's tourist information centre which makes it the perfect place to relax while planning your travels in and around this nostalgic town.
San Da Gen Kopitiam is open daily from 8am to 5pm. Follow them on Facebook here or visit them at their location:
Jalan Pelabuhan Lama, Sandakan (below Nak Hotel)
Tel: 6088-238988

This article first appeared in the July-September 2017 issue of Borneo Insider's Guide magazine.