Kaleidoscope Makes a Bruneian Debut at the Kota Kinabalu Eco-Art Exhibit
The Kota Kinabalu Eco-Art Exhibit held from 15 to 18 September 2017 marks the popular outdoor installation art exhibition's fourth year, but this is the first time in its four-year history that artists from Brunei will be featured.
Representing the sultanate of budding creatives is Team Kaleidoscope, comprising local artists led by Nur Khalisah Ahmad and Hariz Khalid, who will be making the Bruneian debut at Installation Art by the Bay at KK 2017 with an installation titled PENJAGA.
In keeping with the theme of the exhibition, 'Eco Art Connects', PENJAGA draws inspiration from Brunei culture and traditions.
"With PENJAGA, we want to connect our viewers with Bruneian culture while highlighting the role of both nature and society in shaping it," said Nur Khalisah Ahmad, Founder of Kaleidoscope Studio. "We combined the traditional with the modern in terms of design and materials to show how progress and innovation can be made while staying true to our roots."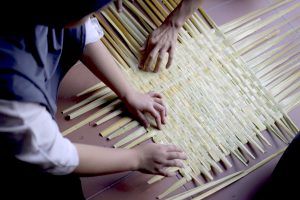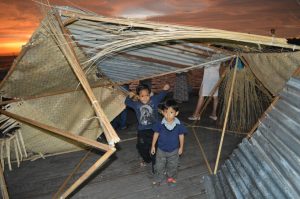 Incorporating traditional 'anyaman' weaving, the team uses locally sourced nipah leaves and recycled materials to create an asymmetrical shelter that evokes the mosque domes in Brunei as well as the 'bubu' – a traditional fish trap, with the asymmetry representing the changing ways of life in Brunei. Audio is also incorporated into the installation art as it plays recorded sounds of Luagan Lalak Forest Recreational Park, connecting viewers with a multi-sensory experience of Brunei's natural environment.
"Luagan Lalak was a major source of inspiration for us. The thought of losing the beautiful lagoon due to neglect was upsetting," explained Hariz Khalid. "We realised that we sometimes take for granted the abundance of nature in Brunei as well as its place in our culture, and we wanted to raise awareness for that."
Kaleidoscope Studio is based at the iCentre in Anggerek Desa, and provides a platform for creatives to showcase their talents, connect with each other and collaborate. More information on the studio can be found on their website here.
The PENJAGA installation will be shown for the whole of Installation Art by the Bay at the Segama Waterfront from 15 to 18 September, from 7am to 7pm. More information on the exhibition can be found on their Facebook page here.