Have A Stay At Sabah's Humble Hobbit Home!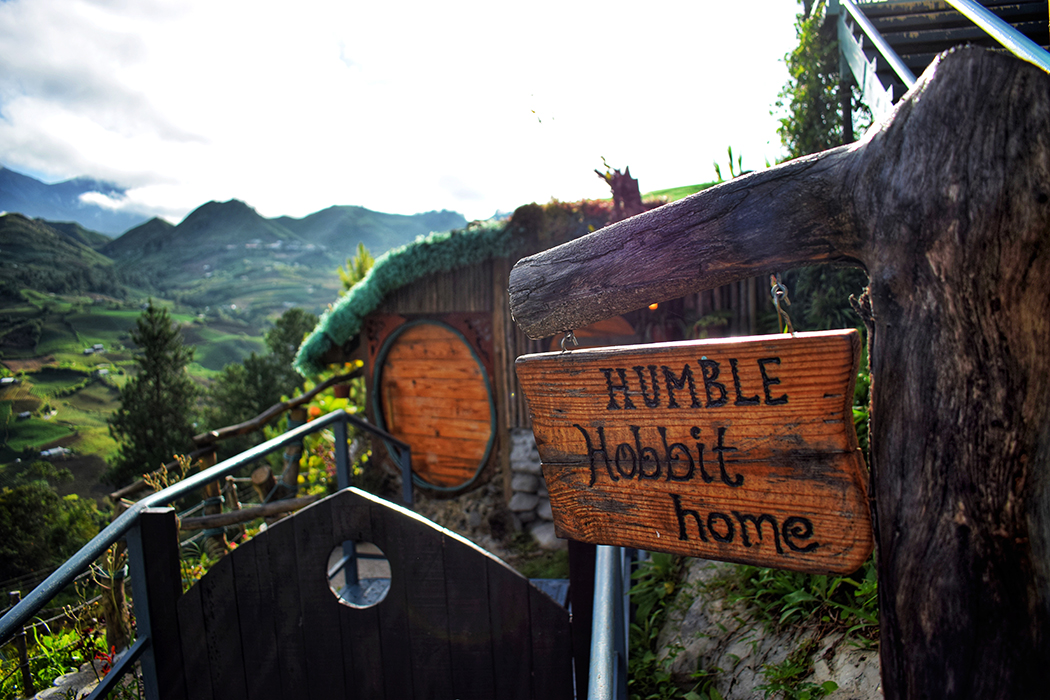 Picture this: you're hiking through the countryside of West Sabah and suddenly you stumble upon…a hobbit home? Yes, you read that right! We're talking about a full-on liveable hideyhole which accommodates five hobbits people, complete with a circle door, rustic cottage-core interiors and a breathtaking view of rolling hills and the idyllic emerald green countryside. Fairuz Kang, owner and designer, is surprisingly not a diehard fan of Tolkien but a big enough fan of the Shire's aesthetics to attempt replicating a hobbit home by hand, armed with nothing but vision and ambition. Wanting it to blend in seamlessly with its natural surroundings, the home was constructed using natural building materials readily available on site such as rocks, whole tree trunks and wood—making it sustainable, cost-saving and aesthetically-pleasing.
Absolutely visionary! As part of the B-Inspired Abode homestay group, Kang says he dreams of creating an entire Hobbit village and immersing guests into a Middle Earth-like environment, complete with the experience of "toiling at a nearby vegetable farm (optional) and enjoying a rustic feast in the outdoor communal gathering during sunset". But for now, we'll have to be satisfied with the Humble Hobbit Home and the Honeymoon Hobbit Chalet (a smaller version of the former, cosily made just for two). Thou shall not pass up this quirky homestay opportunity!
Kg Sinisian, 89308 Kundasang, Sabah, Malaysia
Tel: 6012-8223605
FB: Humble Hobbit Home