BiG Scoop: Dolled Up Borneo-Style with Wesley Hilton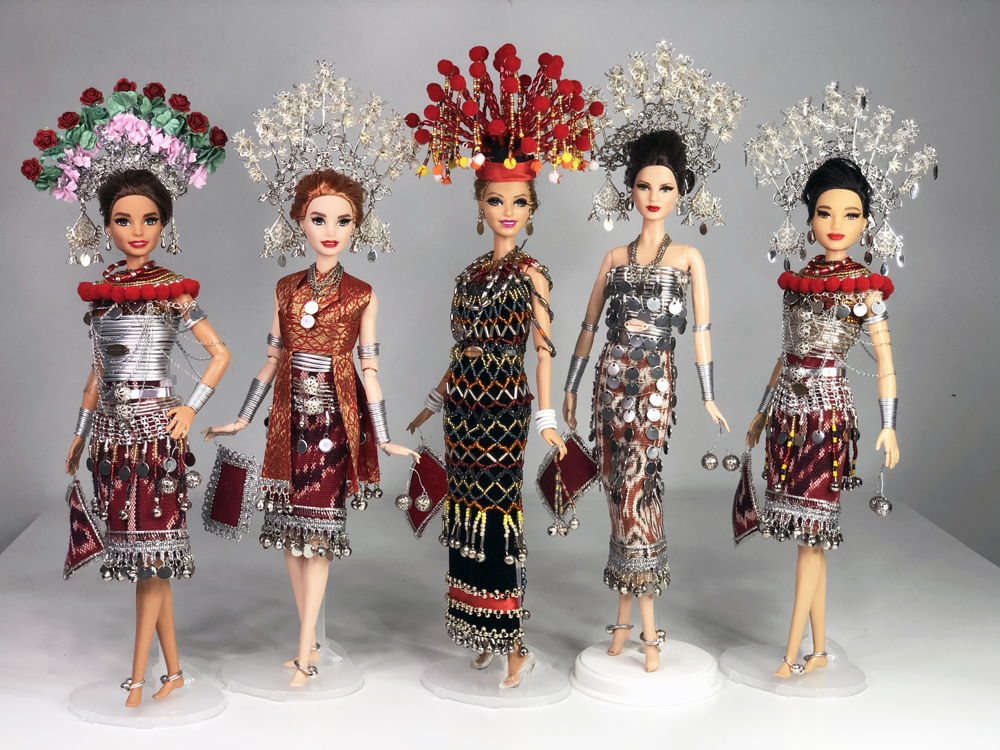 What began as a quarantine hobby sashayed into a full-blown business when Wesley Hilton's photo of a doll clad in full traditional Iban costume went viral last May. But very few are familiar with the intricacies that actually go into making these Borneo Dolls! Giving dolls a complete transformation, from hair and make-up (the signature Wesley Hilton touch!) down to accessories and costume details (designed and created from scratch), the final product is a stunning mesh of both worlds combined. From sourcing materials to researching the stories behind the traditions and the tribes, the entire process takes about one week.
With 12 types of Borneo Dolls following the tribes of Borneo, the Kumang doll is a bestseller, adorned in intricate accessories such as the "Sugu Tinggi" headgear and "Marek Empang" glassbeads and clad in an authentic "pua kumbu" skirt. While he also accepts non-Borneo related doll commissions, as a tried-and-true Iban, his heart lies in the richness of Borneo's cultural heritage and its traditional aesthetics. "Through these dolls, I hope to spark awareness, especially amongst the younger generations, on the importance of preserving our traditional costume and embracing the diversity of ethnicities in Borneo".
IG: @wesleyhilton
W: wesleyjhilton.wixsite.com/mysite
FB: Borneo Doll by Wesley Hilton