Bruneian Fashion Brand Étah Studio Debuts "The Heritage Collection"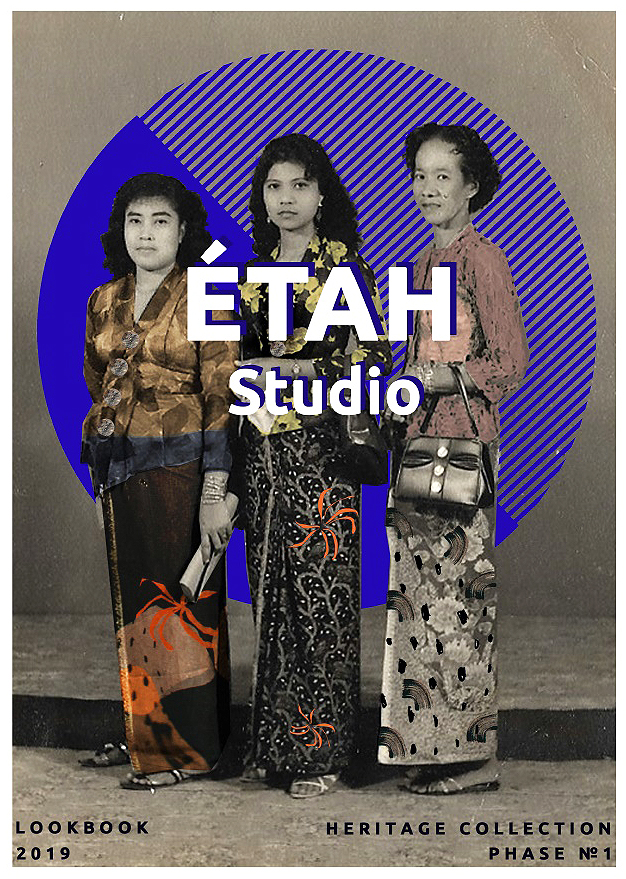 by Sheyenne Siah
It hasn't been easy for fashion graduates to turn their dreams into reality in Brunei. Coming up with a debut collection is even harder but to the relief of Brunei's budding fashion industry, the end of a gruelling six months of trial and error and perseverance in bucketloads finally saw the birth of Aisyah Azlan's six-piece capsule collection.
Tellingly entitled "The Heritage Collection", the simple, organic but enriched designs of Étah Studio was inspired by the designer's deep-rooted fascination with her late grandfather's work. Ahmad Ibrahim's portfolio from when he was a photographer in the heyday, proved to be a treasure chest of old photos from the 60s and 70s—the perfect companion to Aisyah's search to find out more about her family's ancestry.

Looking deep into her heritage played a large role in the designer's creative thought process when coming up with the foundation and back story behind her brand and designs. Inspired by what she saw in pictures past, Aisyah strove to breathe new life into the classic designs by coming up with a fresh, contemporary take on them.
Phase one of The Heritage Collection consists of a number of hand printed abayas as well as organically dyed tops with each of the six pieces specially cut to flatter and reflect the bold shapes and feminine silhouette of the modern Bruneian woman. Intent on promoting transparency within the creation process, the natural ingredients used to dye the fabric of the A-line shaped tops were creatively revealed to be none other than food waste. Black beans, red cabbage, onion skin, tumeric powder, frozen berries, coffee grounds, nutmeg and tea—all locally sourced organic ingredients which were given one last use in the name of slow fashion.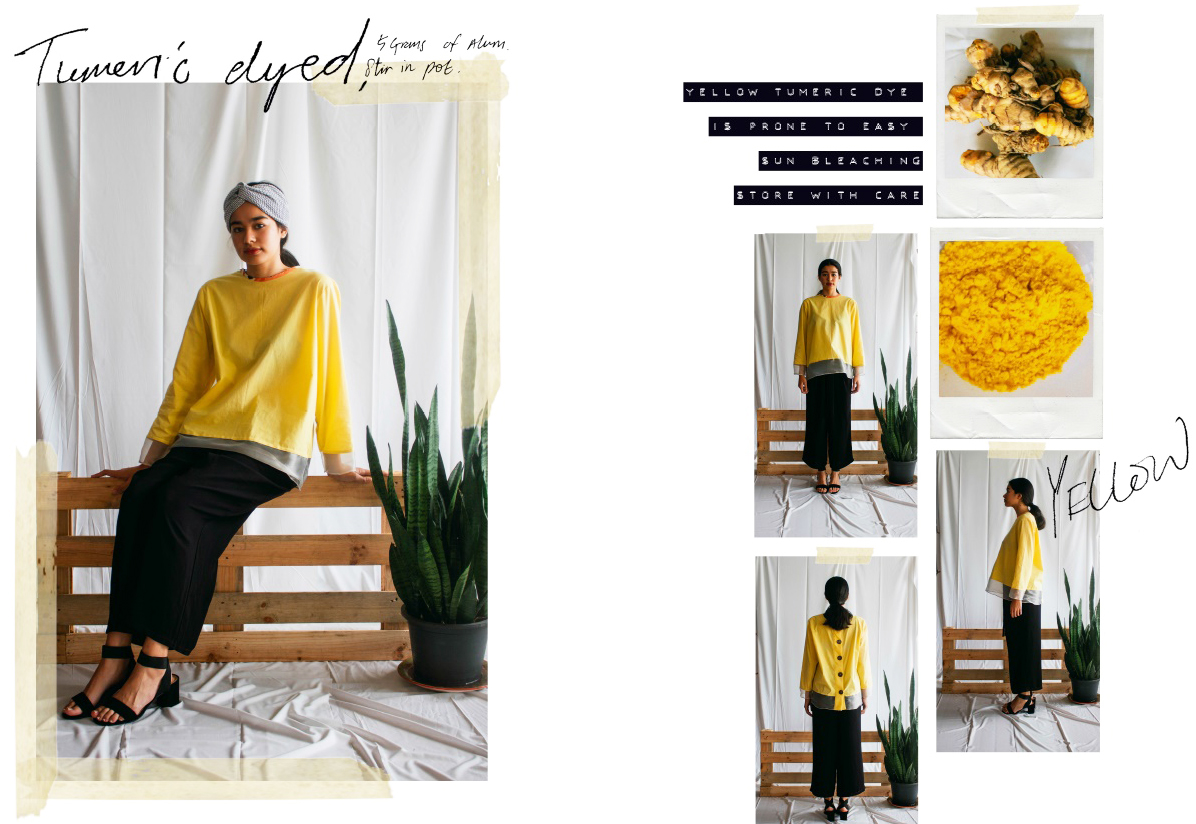 Speaking of slow fashion, Étah Studio's philosophy goes against the grain of the modern fashion movement by promoting the painstaking and time-consuming yet intricate process of producing high-quality clothing.  Each piece from "The Heritage Collection" comes with its own unique backstory and distinct creative process behind its production. The flower motifs on the abayas, for instance, are silk screen printed as well as hand painted with prints inspired by "Bunga Beputar", a local motif typically woven into Brunei's local Kain Tenunan.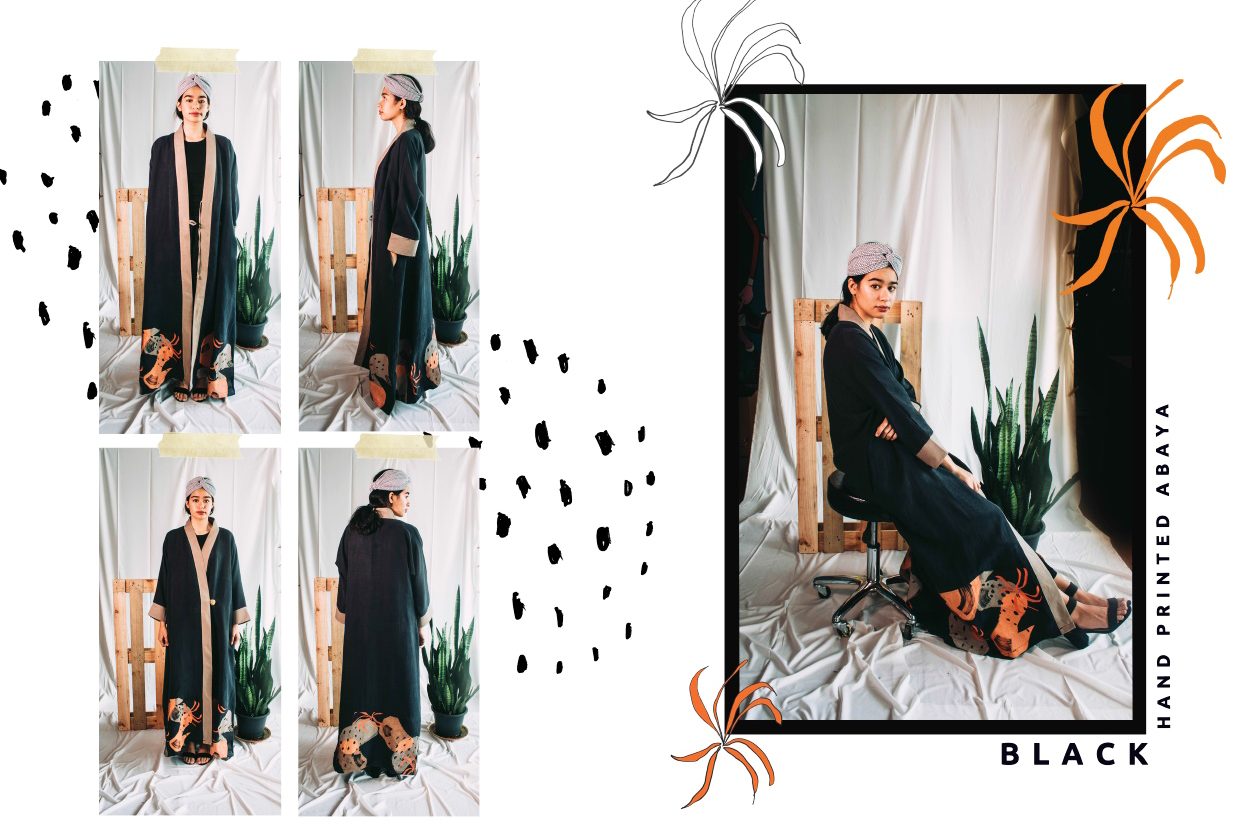 You can get your hands on The Heritage Collection by visiting Étah Studio or checking out their Instagram page at @etahstudio.
Images courtesy of Étah Studio.