Meet Traditional Indian Cuisine with a Modern Twist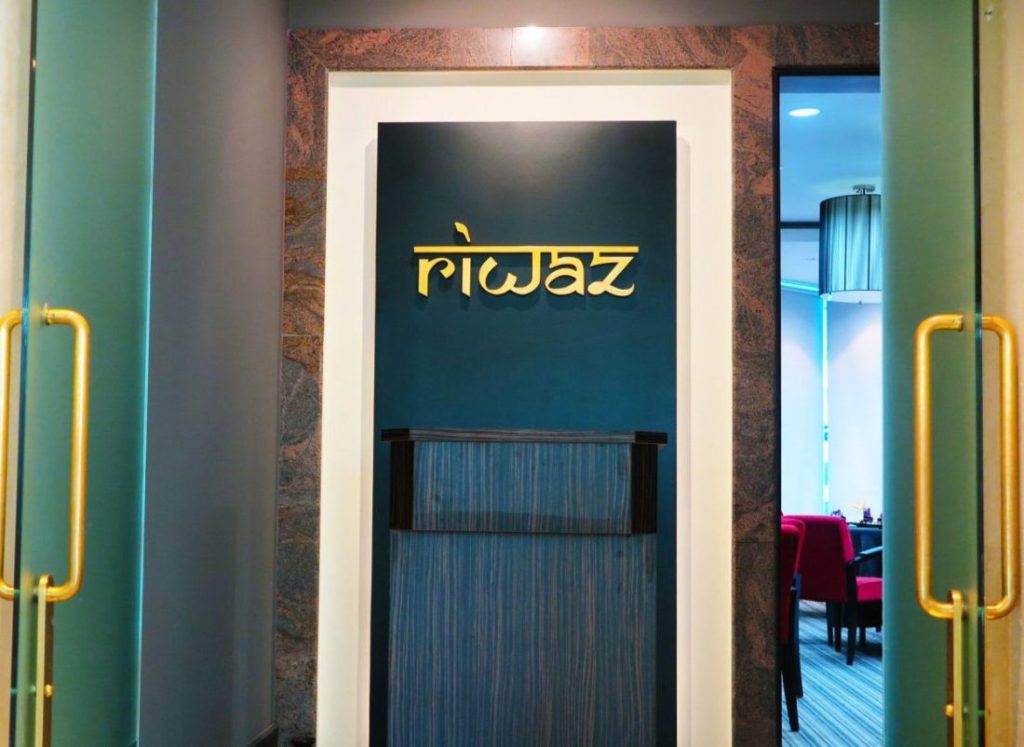 This is an interesting time for Brunei's culinary scene. For a country whose love of all things food has culminated in the opening of a variety of restaurants specialising in cuisine ranging from Taiwanese, Korean, Vietnamese and Japanese, Radisson Hotel Brunei Darussalam is the first to introduce this nation of voracious eaters to contemporary Indian cuisine with the opening of their new upscale restaurant, Riwaz.
Much like its namesake (Riwaz means 'tradition' in urdu), contemporary Indian cuisine is a melding of traditional spice and flavour in a modern presentation. Those looking to sit down in a cramped space where waiters shout your orders for a murtabak and curry gravy at the price of approximately BND2 per person (and that includes the teh tarik) might be sorely confused – Riwaz is all about serving your favourite Indian food (and your soon to be favourite Indian food) in style.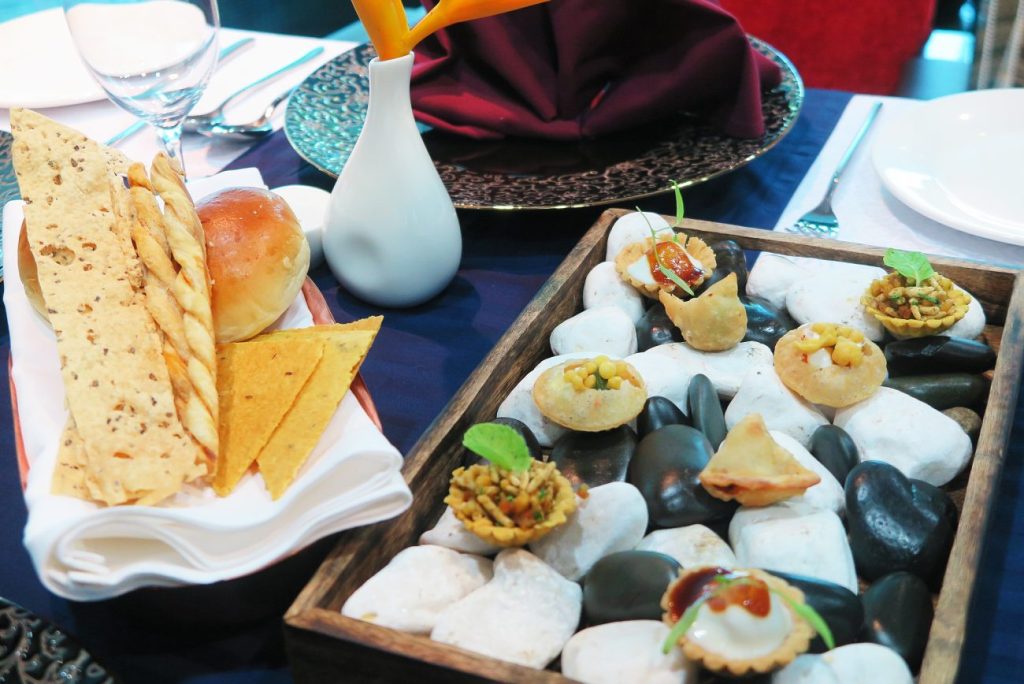 Riwaz opened on 11 December 2019, welcoming customers new and old into their stylish but elegant venue. And with the smells of the most delectable food wafting in about the room, you can almost forget you're in a hotel in Brunei Darussalam instead of a fancy restaurant in New Delhi. Riwaz will offer you a less localised and traditional Indian fine-dining experience, and while its gorgeous presentations are decidedly non-Indian, the taste will be nothing short of authentic.
And this successful marriage of contemporary and traditional can be mostly credited to Radisson Hotel's Executive Chef: Chef Devesh Dabral, a man who hails from India himself, with over a decade's worth of experience in the finest kitchens over the world.
The decision to open this restaurant was fuelled by the popularity of their Indian Food Festival in 2017, and the packed daily restaurant was an eye-opened for Chef Devesh, who learned that Indian cuisine, in Brunei, certainly has their fans.
"This is my personal learning experience as a chef," Chef Devesh explained. "Wherever I work in the world, I prefer to give something different. Experience in terms of cuisine to the local market, educating people, talking about food. In Brunei, there is something missing in terms of Indian food here, which is not very authentic."
"The specialty of Riwaz is we're not touching anything in terms of taste," Chef Devesh said. "Authenticity remains the same but the approach of the food follows a modern trend. This is authentic Indian cuisine, and you will find very traditional kebabs directly coming from the tandoor, and specialties like the Patthat ka Gosht." This dish in particular is lamb escalopes marinated for 48 hours and seared on a hot stone that comes all the way from Hyderabad – resulting in tender slices of lamb that literally melts in your mouth. "We also have the Hyderabadi Haleem, a traditional dish invented by the Mughol Emperor and served during Ramadan."
But in keeping the local palate in mind, Chef Devesh has also added traditional gravies such as the Dum ka Murg, Murgh Makhani and Malabar Prawns, and of course, the biryani.
"Our biryani we can guarantee is going to be a totally different experience," Chef Devesh smiles. "It's very authentic. We marinate the meats overnight, lay them in a copper pan, layer with rice, which is the cooking process of making biryani. We present this biryani in a seal pot (sealed with dough), and when the serve opens the pot in front of the guests, then you can really smell the real flavours coming out of the biryani."
If Chef Devesh is indicating that Bruneians have been eating a different kind of biryani to the traditional kind, he's not wrong. "When we decided to open an Indian contemporary restaurant here, the thought in my mind was I was going to give the public something different. Being in Brunei for two and half years, I've learned there are a lot of different perceptions about Indian cuisine, so I wanted to give authenticity with a modern twist. That was the basic idea behind it, and so I took the best of the best recipes available in the kitchens of India, compiled it in a new menu, and that's all."
Service, in particular, is very helpful here, with Indian staff smoothly explaining to befuddled local guests about each item on the menu, from where the dish originates to how it's prepared. And there's plenty to unpack here in this menu that offers a good helping of regional soul food with a Bollywood symphony of tantalising tastes.
And what can local foodies and future Indian cuisine lovers expect when dining at Riwaz?
"Authenticity, authenticity and authenticity," Chef Devesh said, with another smile.
Riwaz is open Tuesdays to Sundays from 6.30pm to 10.30pm, and is located the Ground Floor of the Radisson Hotel Brunei. Call them at 2244272 ext 8873 for bookings (due to the popularity of the restaurant, it is advisable to call ahead for reservations).
This article first appeared in the January-March "Art of Borneo" issue of Borneo Insider's Guide magazine.