Art with an Entrepreneurial Spirit
Wan Zahidah's pragmatic view of her art comes with a dash of entrepreneurism, patriotism and teamwork.
The patriotism came first. Wan Zahidah's love for her nation is evident in all of the projects that she has done or overseen, which is typically tied to local folklore and culture. From her splendid metal sculpture of Asmara the Rooster presented at the UBD Spectacle 2015, to the pained superhero Asmara, si Pendekar, to Si Sumpit – a 'pesambah' presented to his Majesty the Sultan of Brunei during the celebration of Hari Belia. The latter was an unforgettable project directed by Wan Zahidah and a team of nine artists comprising fine art artists, programmers, photographers and videographers.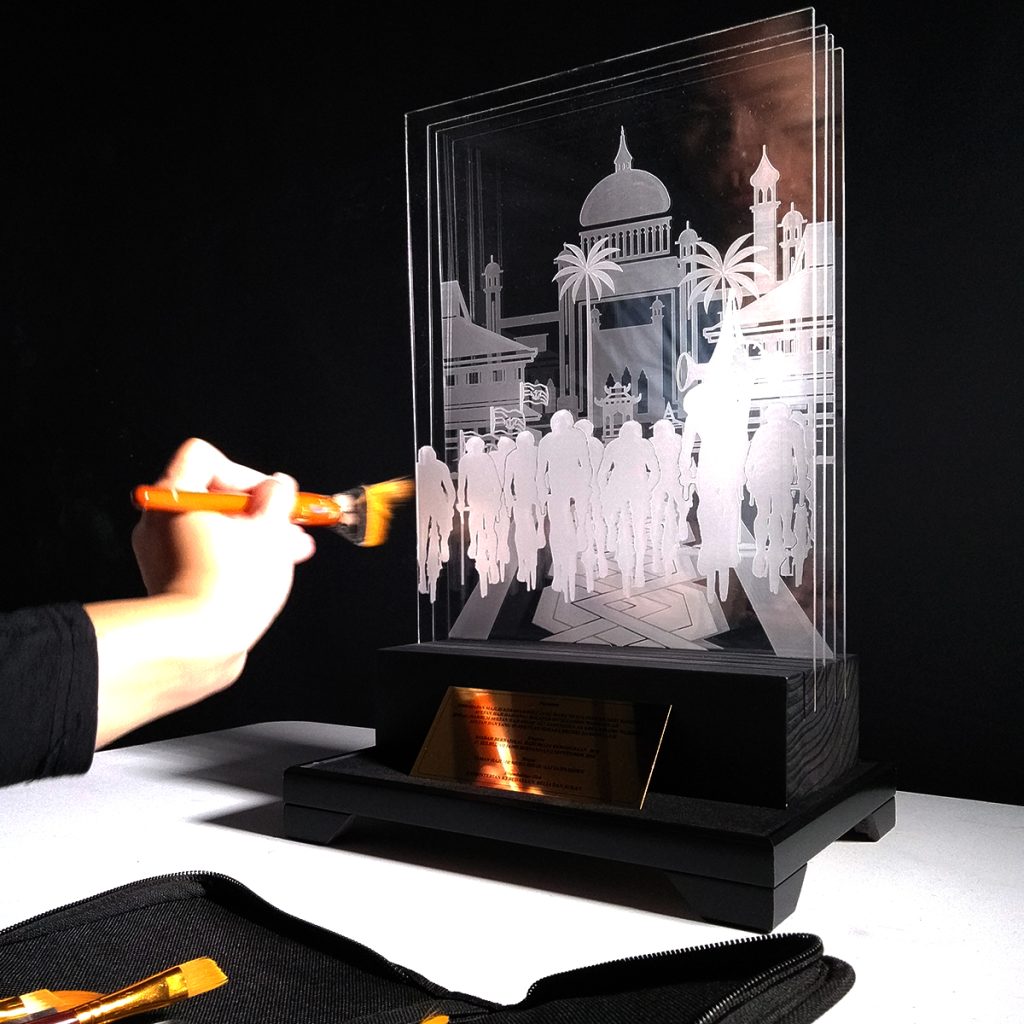 "It's already in me to merge my arts, my design, with some of our culture," Wan Zahidah explained in the wonderfully quirky and eclectic space that is the Guerrilla Architects Studio, artists who specialize in graffiti art whom she frequently collaborates with.
"Because that's how we create the stories, for me, that's how I create the story for my art and my design. My art is more like how to make our culture be part of or be seen by different perspectives. It's important for me to make our work, things that we are doing, for Brunei. We put a little bit of culture in it, so it's more about Brunei, it's more about us, which is our culture and our self-identity for Brunei."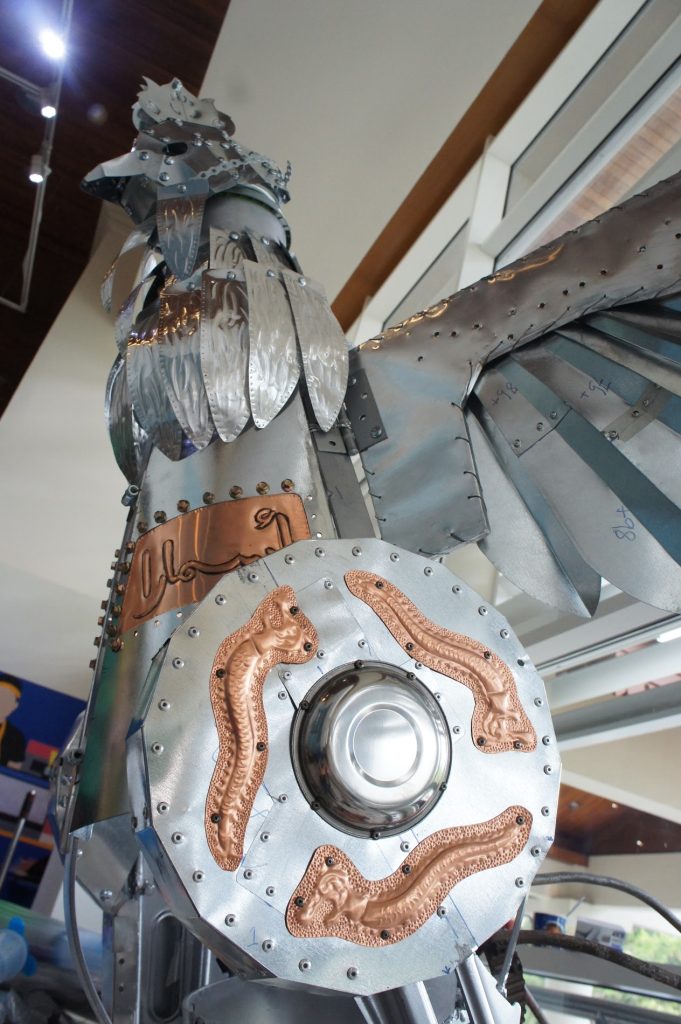 Being an artist and making your art bankable is like balancing two different personalities that are fundamentally at odds with one another. But in this endeavour, Wan Zahidah praises her partnership with Ahmad – the founder of the Birdhouse Studio, and the other one of two who behind Birdhouse Studio.
"We actually didn't think to open a studio this fast. At first, we just wanted to do things we love and go with the flow." In this partnership, Ahmad is seen more as the artist. "Ahmad is more into making things in his own expression. But for me, I want to make it an entrepreneurship. That's actually my main drive. For me, the challenge is different from just making art. Being the second founder of Birdhouse Studio, I want to make it balanced. Ahmad can be focused on expressing his art, I'm more focused on selling it."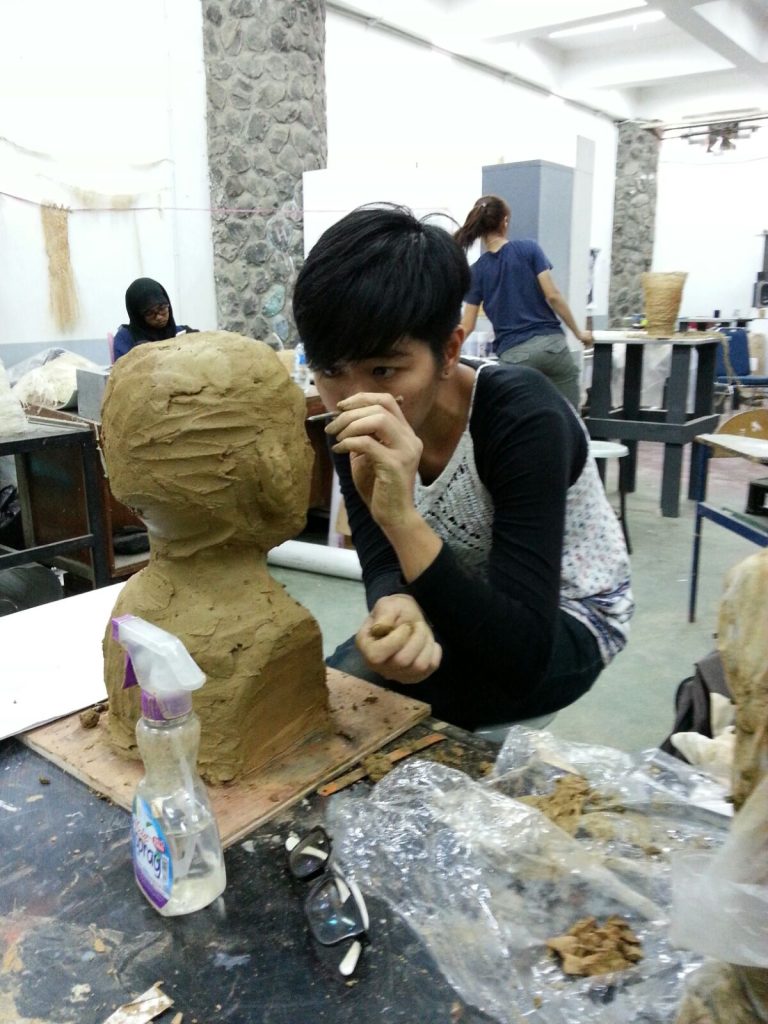 And in taking that first step toward selling art, Wan Zahidah and Ahmad are focusing on another kind of art – one that merges art and functionality. And as of now, that means designing, making, and then selling, furniture.
MYG furniture (short for Wan Mayang, her pen name), is another project that Wan Zahidah plans on collaborating with local artisans.
"This is specifically more about product design," she explains. "So we want to collaborate with product designs, artisans, carpenters and metal workers. We come up with ideas, discuss it with designers, and send it for production, but before that, we need to make prototypes with the help of engineers. Ours is more like artistic product design, and we need to make it balanced the make the product functional as well."
"We don't really see local furniture nowadays. We're trying to study the old furniture in Brunei, and see how we can make our own product with our own style representing Brunei, and sell it overseas. It's going to be a long way to go, but we've already started, so it's just coming up with policies first before we start collaborating."
Collaboration is key to Wan Zahidah's success, and her future success, as she sees it.
"If you find someone that's really good, that's excellent. But if you find someone who's not really good but has the same passion, the same drive, why not? I see people who grow around me, and I chase the people who grow, that's what I am now," she says. "If you hire good people, it makes things work out very well."
Find out more about The Birdhouse Studio by visiting their website: thebirdhousestudio.co and following them on Instagram here.