Here's Everything We Learned From The Press Screening Of "The Bungsu Story"

"The Bungsu Story" premiered at The Grandstand Cinema in Seria on September 20 to the delight of cinephiles all around Brunei. With fresh faces such as Safarah Nordin, Adi Nabil, Yan Yan and Nasruddin Azman as part of the main cast, The Bungsu Story tells a seemingly uncomplicated story of two millennials trying their best to deal with the cards that life has dealt them. However, with the classic storyline there comes several underlying turns and unexpected aspects of the dramatic plot which keeps the audience glued to their seats.
Co-produced by Filterworks Productions and Lailatul Shazana's Studio, the episode serves as a new and improved reboot of the pilot project of the same name that screened last year in July. Directed by Aznniel Yunus and written by Bash Harry, the refreshed screenplay took off with a youthful but mature take which highlights the new-age complications that young people all around the world deal with on a day-to-day basis. Coping with the challenges of competitive academic life and vying for a chance at employment while also having to balance between maintaining healthy relationships with individuals are just some of the issues that The Bungsu Story addresses. In the movie, Adi is an extremely intelligent law student who takes his intellect forgranted in search for what he thinks is his true calling as a poet while facing the dilemma of pursuing what his heart wants as opposed to what sounds better in a résumé.
During the press screening, members of the media and invited guests who were given an exclusive first look of the pilot episode were also treated to a special Q&A with the starring cast and main crew members. When asked about the title of the series, director Aznniel Yunus alluded to "The Bungsu Syndrome" which refers to the feeling of one always being overlooked or underestimated and having people "look down on you, thinking they can make your decisions for you". Unsurprisingly throughout the episode, main characters Safarah and Adi undergo a lot of these issues and experience a lot of the same pressure from surrounding forces which is what a lot of youths in a conservative society can relate to.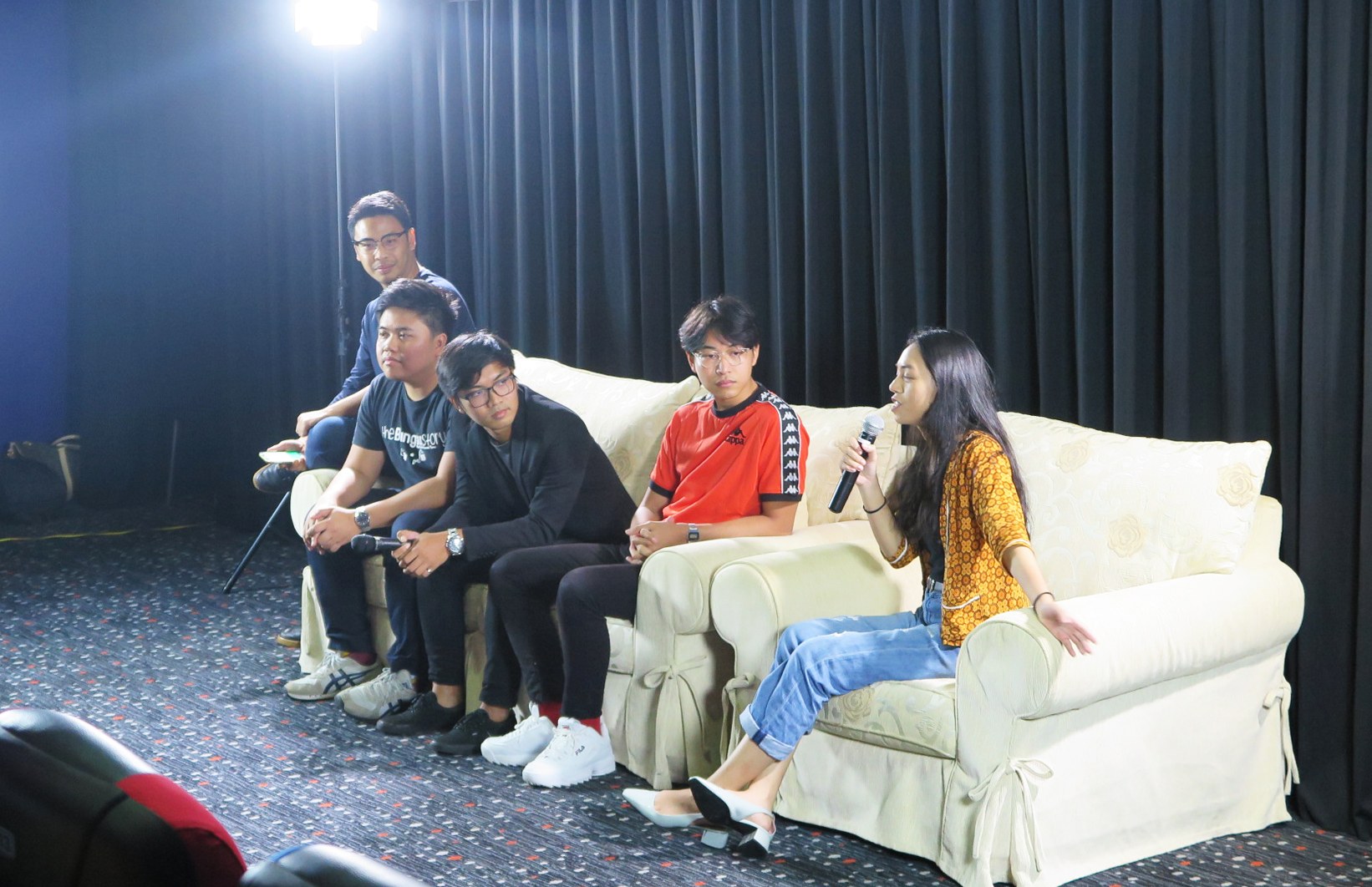 Another question that was brought up during the press screening prompted executive producer Aaqiil Ahmad of Filterworks Production to elaborate on the message The Bungsu Story intends on conveying to its audience, teenage or otherwise. "Pursue your passion. If it's something that you're truly passionate about then, why not? This is it; we are the generation that starts to push that kind of creativity out there. Whether it's videography, film, dancing, singing, painting or even arts and handicrafts, it is up to us to make it as streamlined as possible."
For Seria peeps, you're in luck! Catch The Bungsu Story only at The Grandstand Cinema, starting from its premiere on the 20th of September. But fret not, Bandar people, starting from Thursday, 27th September, The Bungsu Story will also be shown at White Screen Cinema, Brunei's first alternative cinema showcasing indie movies! (White Screen Cinema is located at Kpg Sungai Hanching, Jalan Muara. Follow them on their social media for more information here and here).
Don't forget to catch the pilot episode of The Bungsu Story in theaters and be sure to follow their official social media handles on Facebook and Instagram!