The Coffee Bean & Tea Leaf Celebrates its 17th Anniversary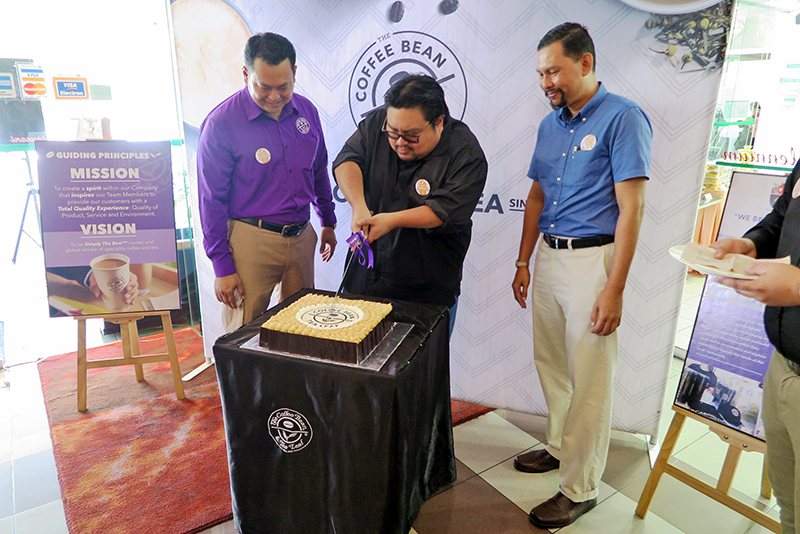 '17' was the magic number last Friday, 10 August 2018, when The Coffee Bean & Tea Leaf® celebrated its 17th anniversary since the much-loved American café franchise opened its doors for the first time in Brunei. In celebrating this momentous occasion, The Coffee Bean® hosted an event at their Supa Save Mata-Mata branch with invited guests and corporate partners.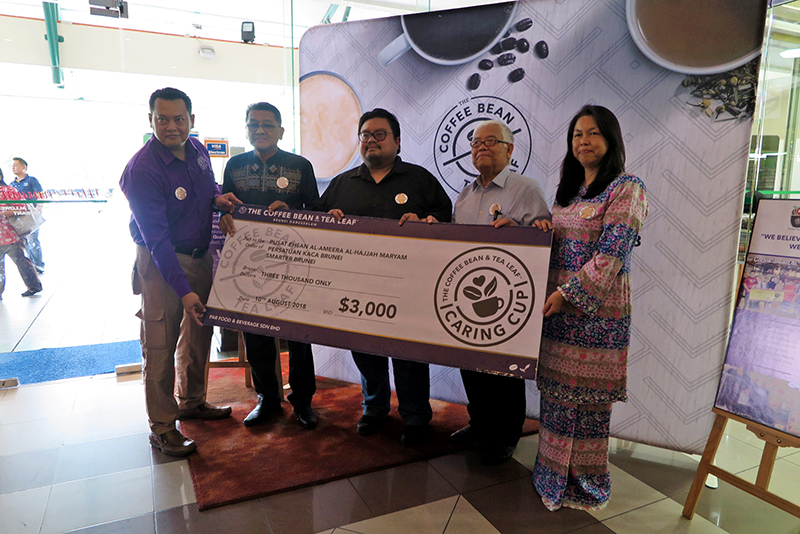 Festivities began with a cake-cutting ceremony to commemorate their anniversary by Yang Amat Mulia Pengiran Abdul Munim Pengiran Anak Tahiruddin, Managing Director of The Coffee Bean & Tea Leaf® and the Guest of Honour for the event. After the cake-cutting, he then presented a cheque to three charity organisations donated by the public through The Coffee Bean® The Caring Cup foundation, to SMARTER Brunei, the Centre for Children with Special Needs (KACA) and Pusat Ehsan Al-Ameerah Al-Hajjah Maryam, before a fantastic buffet spread was open for invited guests to enjoy.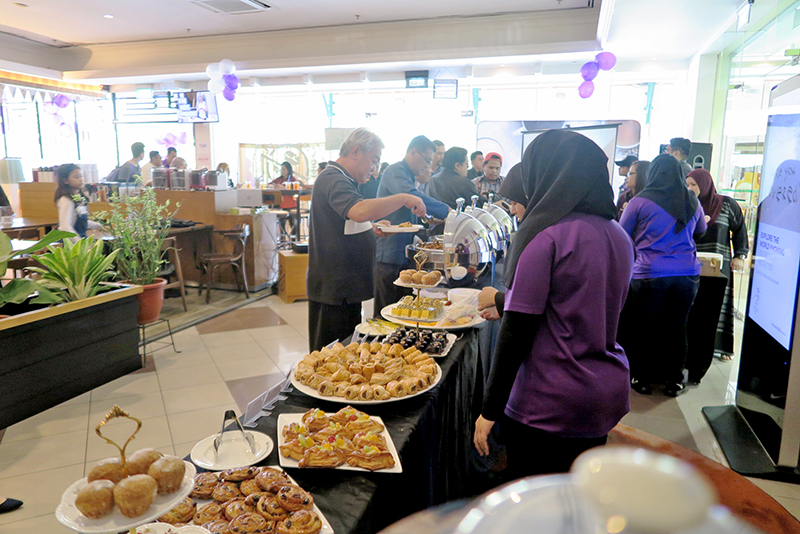 The day was also spent being treated to sneak peeks of upcoming cakes and chances to win merchandise and freebies by playing games and pop quizzes. Guests also received a limited edition The Coffee Bean & Tea Leaf® Brunei Darussalam 17th Anniversary pin button, which entitles them to a 17% discount on beverages with a minimal purchase of two handcrafted beverages from 11th to 17th August 2018, at any of their branches.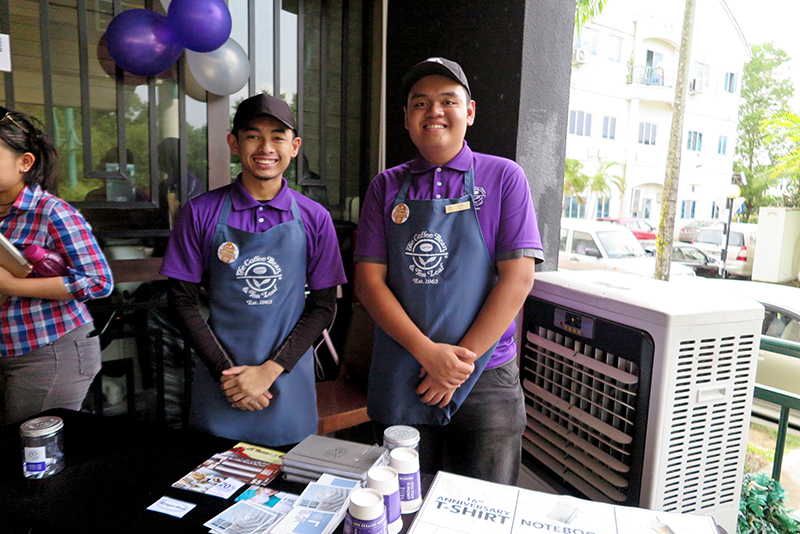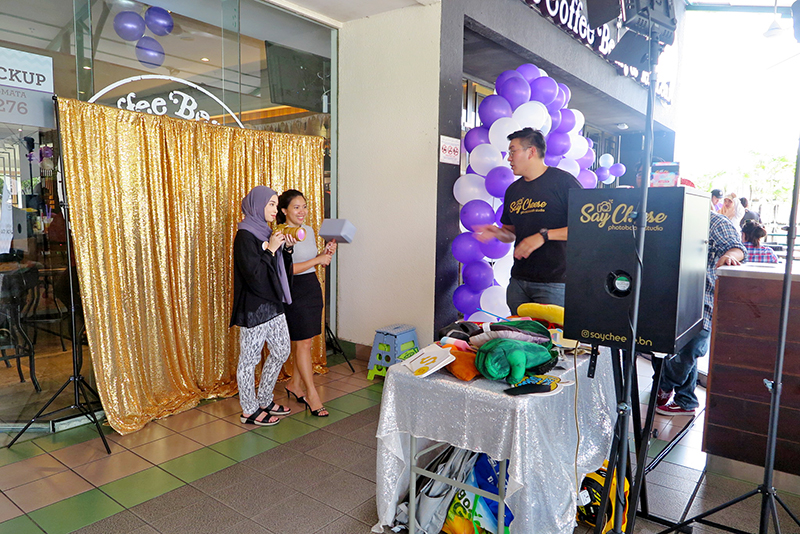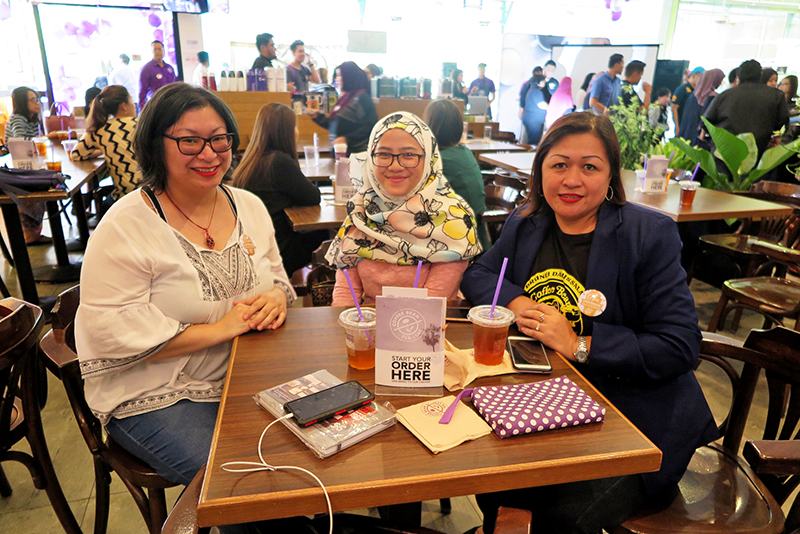 Since its inception and up until today, The Coffee Bean & Tea Leaf® has opened 12 outlets with intentions to open more outlets to serve their premium coffee and tea in the near future.
Senior Marketing Manager Ms Ida Patera shared that throughout the month of August, there will be several online competitions where guests can win a variety of prizes. Keep yourself updated with news and promotions by following them on Instagram and Facebook.