Royal Brunei Airlines Launches Upgraded Sky Lounge and New Business Class Lounge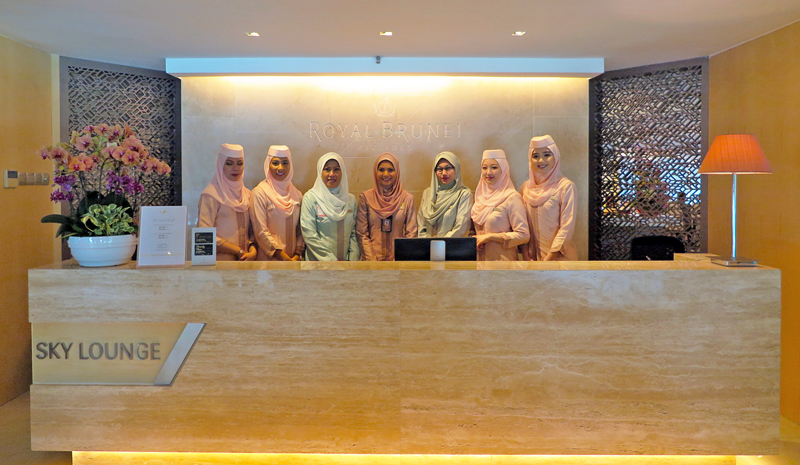 Royal Brunei Airlines has launched its upgraded Sky Lounge and flagship Business Class Lounge at Brunei International Airport last Wednesday, 6 December 2017, and what was already an impressive pre-flight experience for Royal Brunei Airlines' business class passengers and Royal Skies members has been elevated to new heights.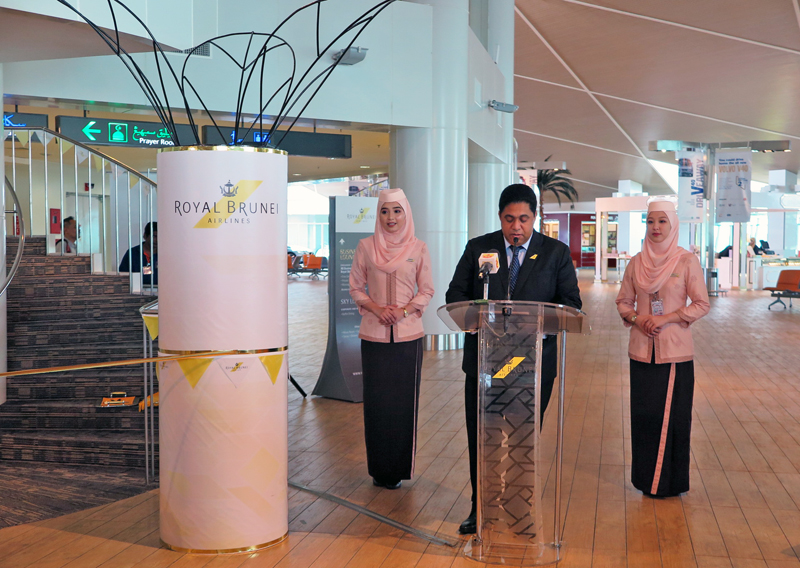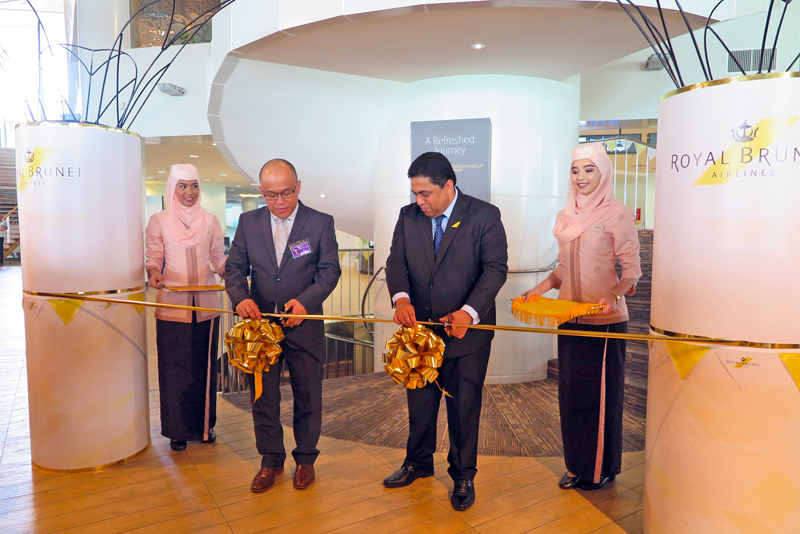 The launch was officiated by Guest of Honour Yang Mulia Dr Hj Abdul Manaf Hj Metussin, RB Board Director and Permanent Secretary of the Ministry of Primary Resources and Tourism, and Mr Karam Chand, RB CEO. The event was attended by RB'S Board of Directors, Department of Civil Aviation officials, various government agencies, RB's corporate partners and Royal Skies elite members.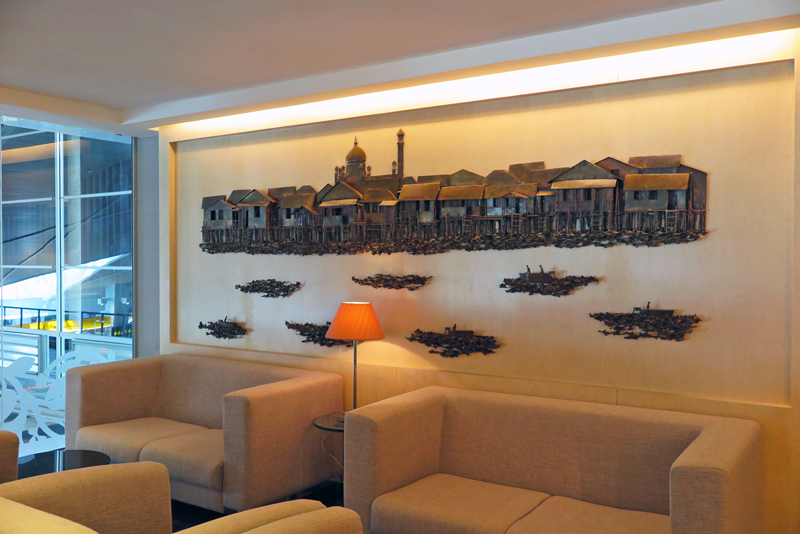 With a ceiling to floor glass exterior featuring the iconic Ayer Muleh design that is synonymous to Brunei, the lounges overlook the departure hall and the interior exudes warmth and hospitality, designed with the calming and refreshing colours of RB. Maintaining previous design elements like the aforementioned Ayer Muleh design on the exterior glass walls, the interior also features a unique brass art piece depicting Kampung Ayer, in further keeping with RB's Bruneian identity.
The new RB Business Class Lounge features facilities offering comfort, relaxation, fine dining and entertainment for their business class flyers and Royal Skies gold members. With a capacity of 72, the plus comfortable décor and furnishings will ensure flyers receive a good rest before taking off on their journey. Guests at the Business Class Lounge will also have access to executive meeting rooms and facilities offered at the Sky Lounge.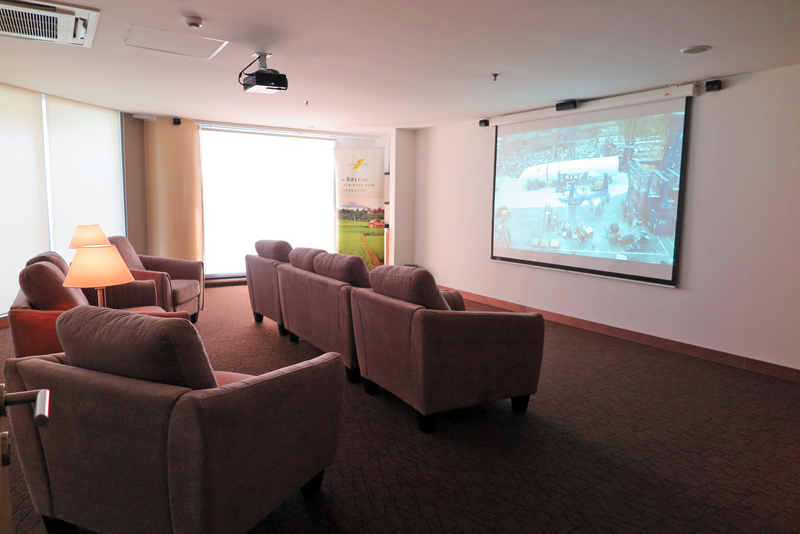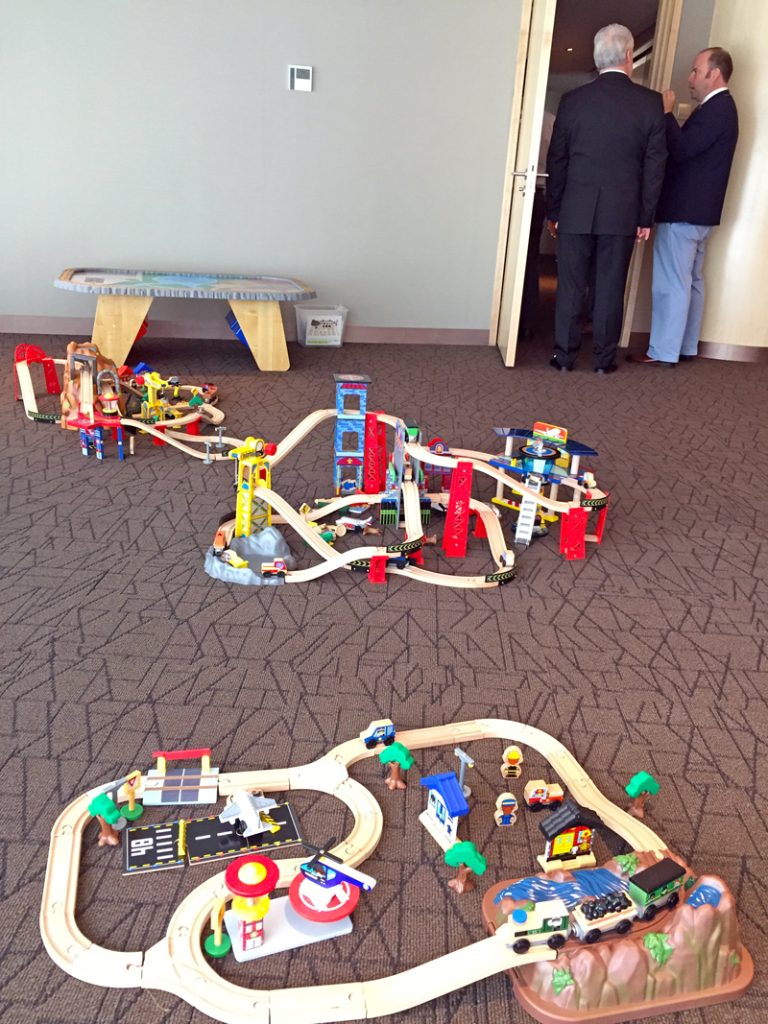 Open to Royal Skies Silver members, corporate guests, customer airline guests and, for the first time in Brunei, walk-in guests, the new RB Sky Lounge also welcomes Priority Pass customers and more to be announced. Accommodating up to 120 guests, the Sky Lounge offers buffet dining, comfortable and spacious lounging areas, prayer rooms, and new facilities such as a movie room, kids' room, family zone, gaming area featuring PS4 and Xbox Kinect as well as a Virtual Reality station highlighting places of interest in Brunei and other RB destinations, with the hopes that through this innovation more transit guests would be enticed to consider taking a stop-over holiday in Brunei on their return journey. There are no extra charges for the air content for stop-over guests when booked via their online portal.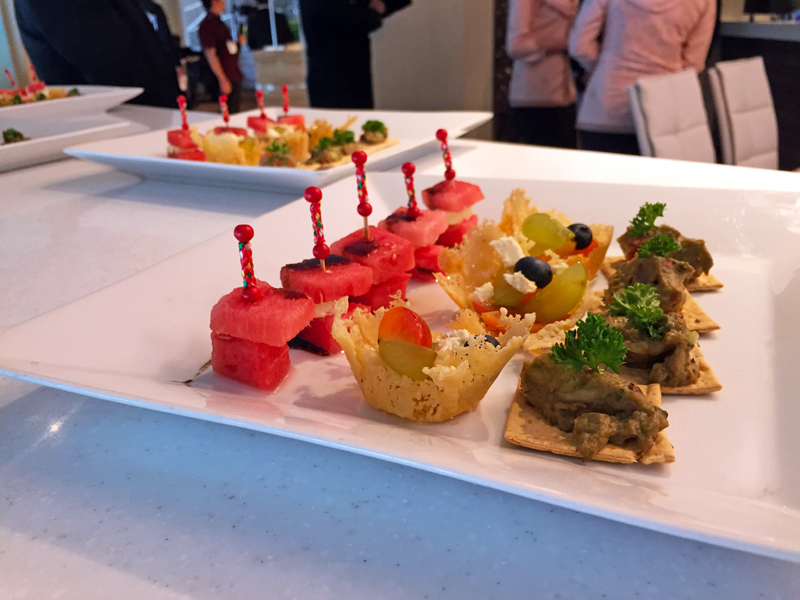 Food and beverage is provided by RB's business partner Savy's Brasserie, who is the caterer and service provider and has provided a menu designed to satisfy all taste buds. On the day of the launch, Savy's launched the full product offering for guests at the Business Class and Sky Lounge, including fine dining in the business class lounge.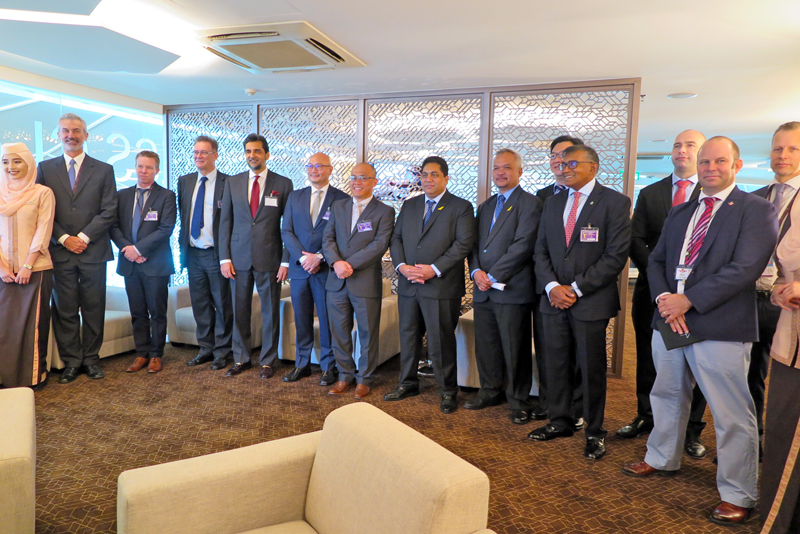 "At RB, we believe that service experience right from research for the holiday options, bookings, service at the airport and inflight is our key strength and we continuously strive to innovate and improve the guest experience at every touch point," said Mr Karam Chand, RB's CEO. "We are pleased to offer our guests the best Bruneian hospitality and positively position Brunei International Airport (BIA) to international travelers. With the peak holiday season on the horizon, we are excited to introduce the walk-in product, a first for Brunei which we believe will be very attractive to the long haul economy guests who have been asking for such a facility at BIA for some time. With expanded facilities and top quality food and beverages on offer, we trust the new lounges will exceed guest expectations and help us achieve four star airline ranking."
For more information on Royal Brunei Airlines, visit their website here.