A Mass Wedding and a Martial Arts Festival Part of the Fun at the Brunei December Festival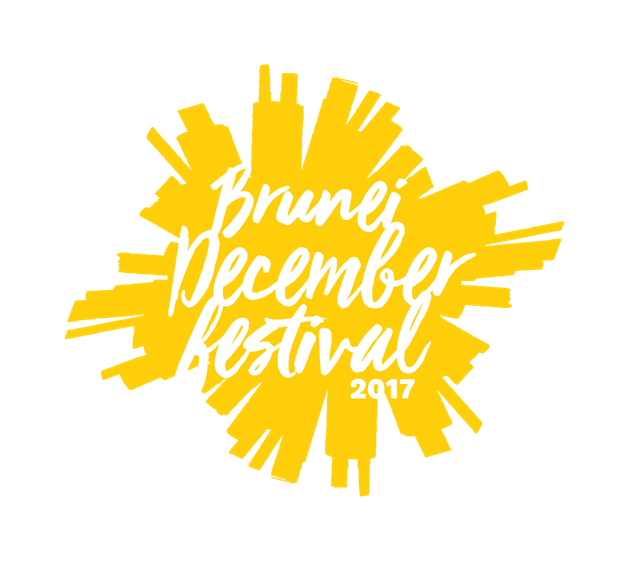 December is already shaping up to be a very interesting time in Brunei, with the line-up of fun and exciting activities that will be taking place at the 'Brunei December Festival 2017'.
An initiative led by the Brunei Tourism Board of the Ministry of Primary Resources and Tourism supported by various stakeholders, the upcoming holiday month of December will be jam-packed with fun activities taking place across all four districts. With 34 events confirmed and more to come, featuring a wide variety of activities to ensure there's something for everybody to enjoy.
A press conference yesterday attended by Awang Wardi bin Haji Mohammad Ali, the Deputy Permanent Secretary (Tourism) of the Ministy of Primary Resources and Tourism, touched base on two of the events that will be taking place in the month of December. The 'Mahligai Impian' or the Mass Wedding organized by Seri Hidayah Event Management and the 'Festival Seni Bela Diri 2017' or Martial Arts Festival 2017 organized by Andika Samudera Event Management.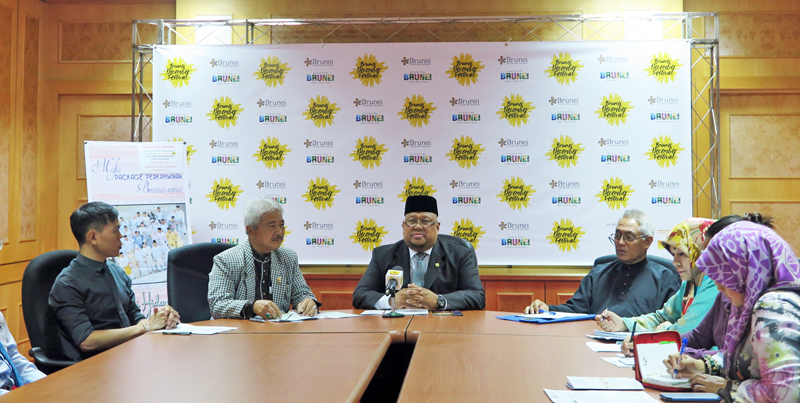 Present to talk about Mahligai Impian (Mass Wedding) was Haji Maidin bin Haji Ahmad, Managing Director of Seri Hidayah Event Management. The event is as its title suggests: a mass wedding reception celebrating the marriage of 10 Muslim couples – simultaneously. At a package of BND8,000.00 – an extremely reasonable rate in comparison to the average costs of a wedding – Seri Hidayah Event Management will provide the lucky couples with a venue (the International Convention Centre) with a centre stage for the pelamin; food, door gifts and invitations for 200 invitees (only 200 per couple are allowed); video and photography services; an ustaz; an emcee; media coverage, and more. The couples will also enjoy a night's stay at the Star Lodge Hotel in Jerudong and will be transported back and forth from the wedding reception venue using BMWs supplied by QAF Autocars. The event will be held on 23 December 2017, and promises to be a one-of-a-kind event.
Present for the Festival Seni Bela Diri 2017 (Martial Arts Festival 2017) press conference was Awang Suherdy bin Suli, the Managing Director of Andika Samudera Event Management, and Awang Haji Mohd Zamree bin Haji Junaidi, Director of Tourism Development. Held from 29 to 31 December 2017, the festival will feature a host of martial arts associations in Brunei, which includes Silat Asli by the Gerak41 Association, Hapkido, Taekwondo, Wushu, Wing Cun, 018MMA (Kickboxing), BJJ, Kendo, Judo, Aikido, Muay Thai and more.
On the last day of the festival there will also be a Seni Bela Diri Run, with categories that include the Pahlawan Runner 21km (half-marathon), Pendekar Runner 11km and Pewira Runner 3km (Family Run). Registrations for the run will be open until 26 November 2017.
Andika Samudera Event Management will also be hosting a Mini Martial Arts Festival this upcoming 28 October as a way to spread information about the event in December. The mini festival will also be hosting a Night Fun Run 5km which will start at Taman SOAS at 8pm.
Registration for the wedding package in Mahligai Impian is open until 15 November 2017. Inquiries and applications can be made to Seri Hidayah Event Management at serihidayahem@gmail.com or you can visit them at their store at:
#2, 1st Flr, Blk A, Kg Delima Satu, Jln Muara, Bandar Seri Begawan
You can also follow them on Facebook and Instagram. Alternatively, you can make your inquiries to Star Lodge Brunei who will be at the Wedding Fair held at the Times Square Shopping Complex lobby from 1 to 5 November 2017.
For inquiries and updates on the Festival Seni Bela Diri 2017, follow Andika Samudera Event Management on Facebook and Instagram, or call them at 673-8890892 for more details.
Check out our previous coverage on the Brunei December Festival 2017 here.