Top Picks at the Gerai Ramadhan Stadium
by Aiman Omar Ali
Come Ramadan, expect hordes of people from all walks of life at the Gerai Ramadhan at the Brunei National Stadium. There's no wonder – rows and rows of tents offer multitude choices of food and beverages. From burgers to colourful jumbo drinks to pais to traditional Malay kueh, I've taken a sniff around the stalls and rounded up my favourite picks this year.
Burgers and Kebabs
These finger foods are a common view in every Gerai Ramadhan, but if I would quickly recommend Santai's st Stall D25 for your burger fix – this restaurant has been quietly selling their delicious burgers at their outlet in Serusop for quite a few years now, and as a bonus, they sell some good churros as well! But if you're in more of a wrap mood, you can't go wrong with shawarma from DeliWraps at Stall M10 and pita kebabs from Abang Man's Kebab at Stall C23.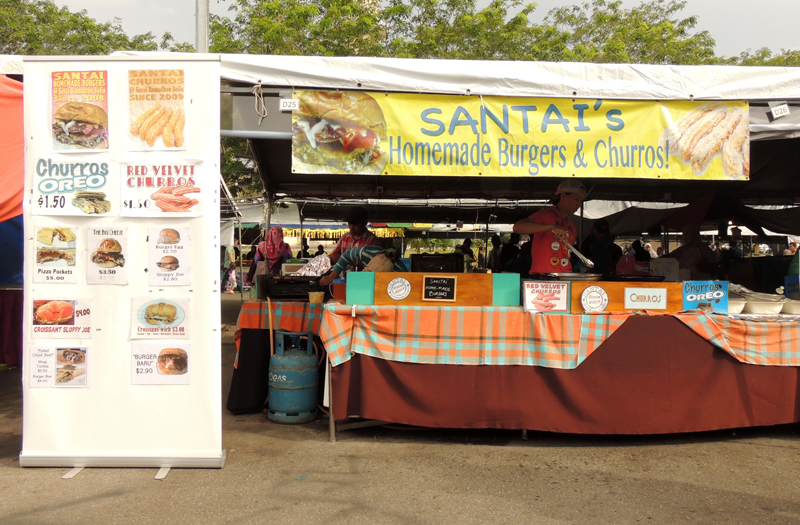 Burgers and churros at Santai's
Shawarma and wraps at Deli Wraps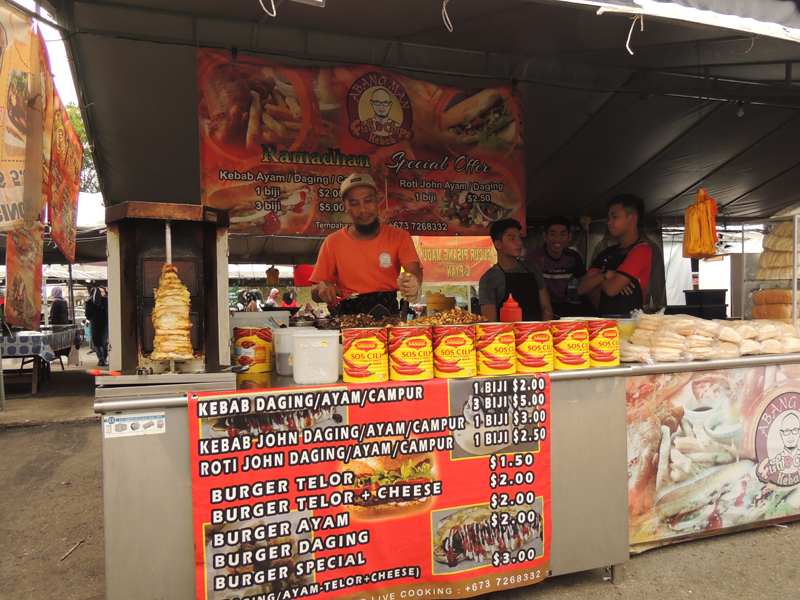 Pita kebabs at Abang Man's Kebab
Sweet and Savoury Snacks
Gerai Ramadhan Stadium is also a good place to see a number of vendors selling traditional Malay kuehs at the same place. Sri Bunka at Stall E28 sells Kueh Melaya and has a diverse range of kuehs on display, not to mention your picks of cucur, and the only trouble here is choosing which one you want to eat!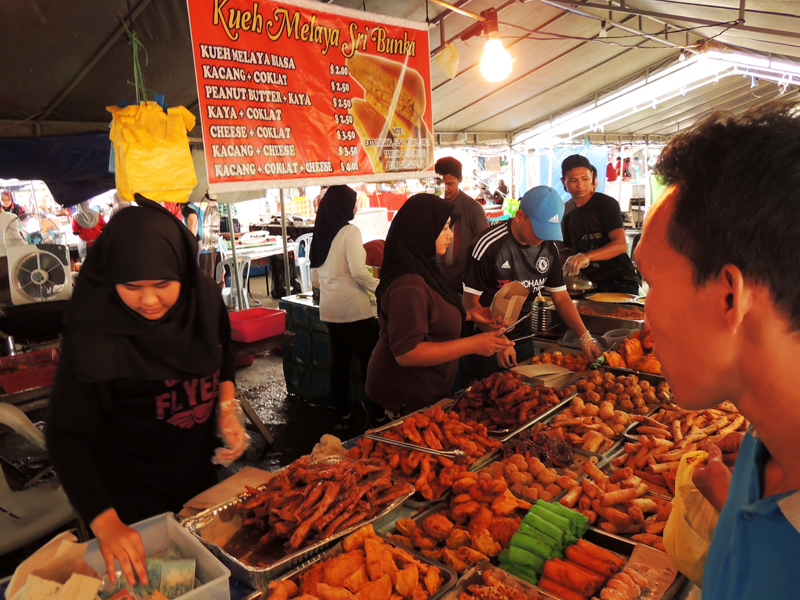 Traditional Malay kueh to cucurs and freshly made Kueh Malaya at Sri Bunka
Drinks
Whether you want fresh fruit drinks or sweet cordials, the gerai will have something for everyone. Check out stall D18, which sells jumbo drinks for a dollar each, and there are different flavours to choose from.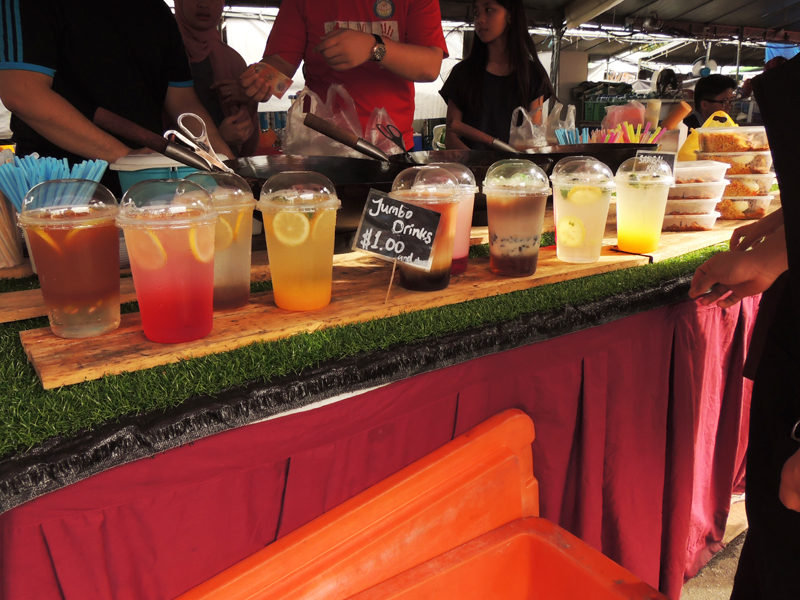 Slurp-tastic choices at Stall D18
Chicken Rice
No, not Nasi Katok. This is bona fide Nasi Kukus Ayam Grill, made the Iqbal's Bistro way (Stall K23). Aside from their chicken rice, they also sell beef sliders and burgers and occasionally Peri-Peri chicken. For a different kind of Nasi Katok, you can try the Nasi Katok Briyani at Stall G4, who also sells these popular briyani bundles from their outlet at the town centre.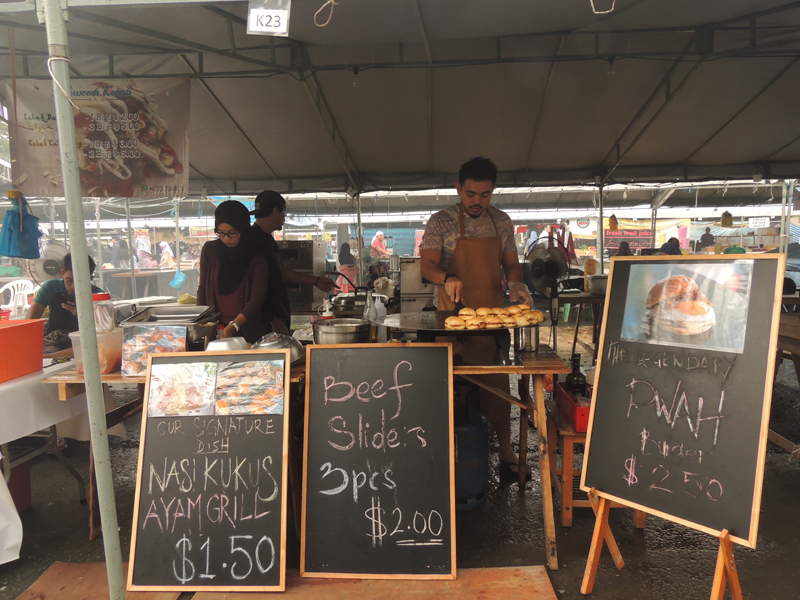 Iqbal's Bistro sells Nasi Kukus Ayam Grill, along with beef sliders and burgers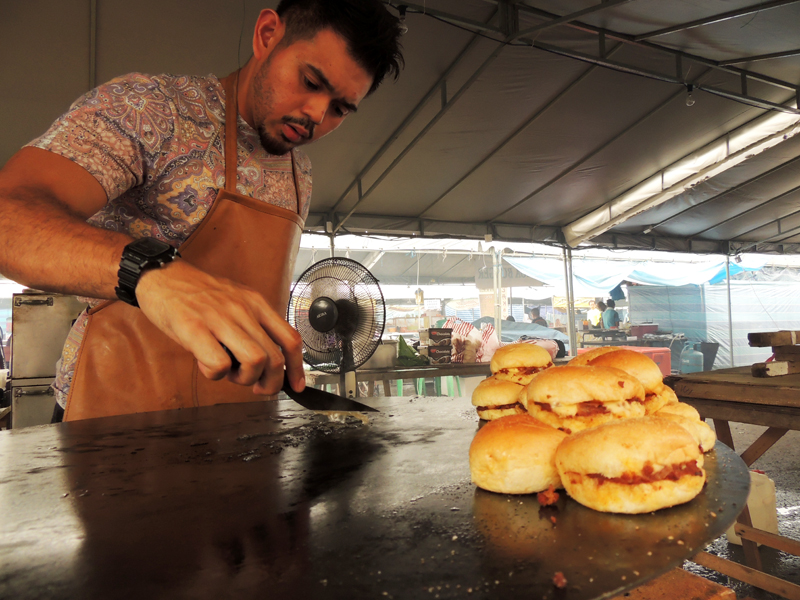 The beef sliders at Iqbal's Bistro is also very popular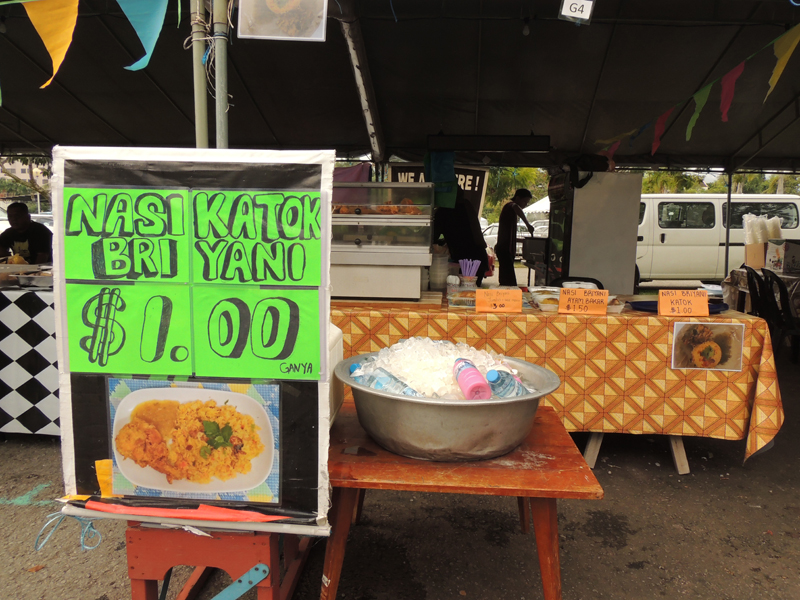 Nasi Katok, Briyani style
What else?
Pais is a signature dish that you can find in most gerais – but if you're going for the one pais to rule them all, check out the delicious beef pais from Pais Daging CHaji at Stall L1, which is almost always sold out day by day. For some meaty and cheesy goodness, check out California Chilli Beef at Stall C4 for the lovers of all things beefy and spicy.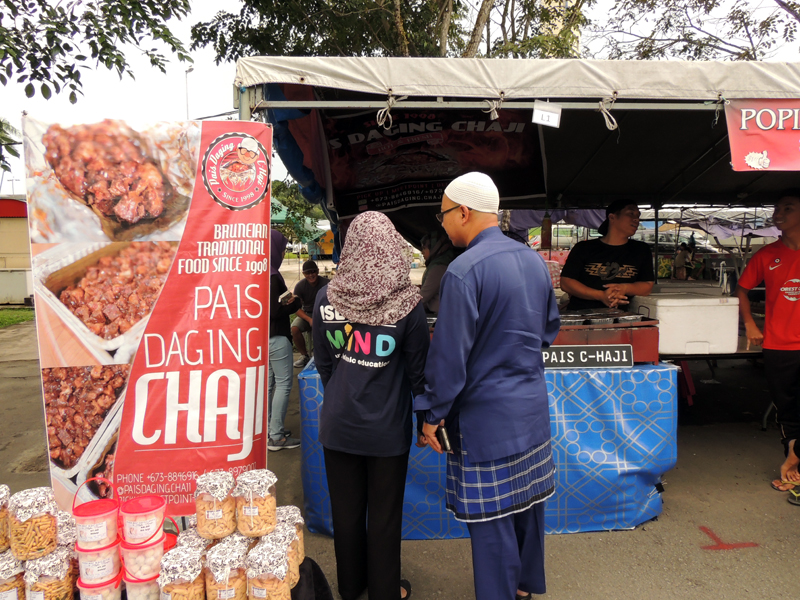 The very popular beef pais from Pais Daging CHaji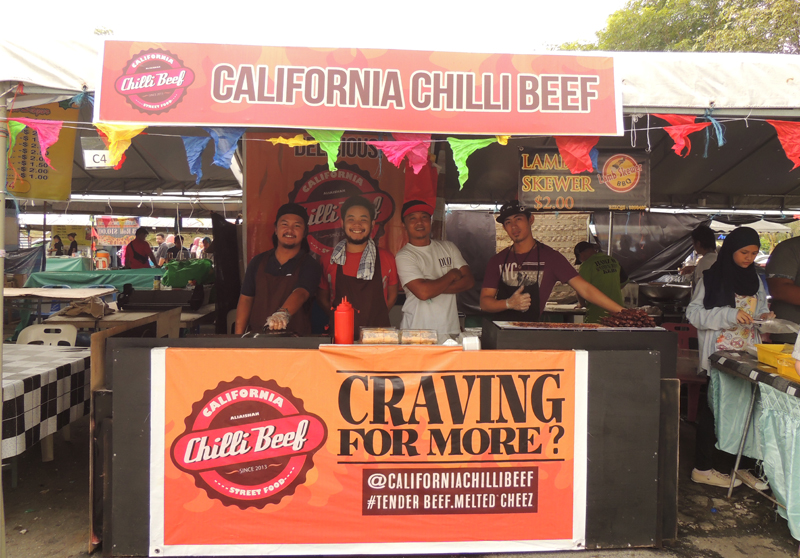 Satisfy your spicy beef cravings at California Chilli Beef
Images by Aiman Omar Ali