Borneo Fashion Week 2017- the Biggest Fashion Event in Borneo is Happening in July
This July, Kuching will be hosting the Borneo Fashion Week 2017 (BFW17), the first fashion event in Sarawak, and the biggest ever fashion event to ever grace the island of Borneo.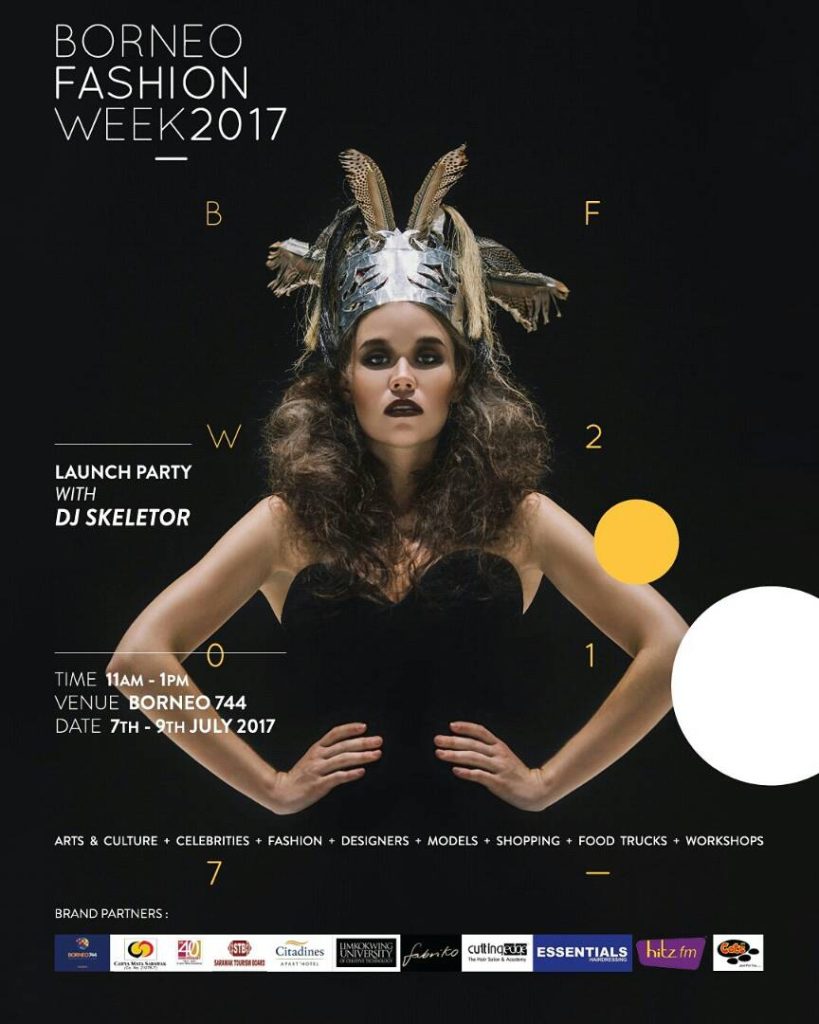 A host of key influencers, socialites, celebrities and personalities in the world of fashion, business, and lifestyle are expected to attend the event where 20 acclaimed international and Malaysian designers will be presenting their collections, which includes the likes of internationally renowned fashion labels such as Dato Tom Abang Saufi, Amanda Brown, Bon Zainal, Jodisaya, Rasta Rashid and Nila Palacios, among others.
The BFW17 will also act as a platform for emerging young creative talents and during the event, 10 of these promising designers will be competing for "The Most Promising Designer Award 2017" and a fashion scholarship from Limkokwing University worth over RM100,000. The winner will be announced on the final day of the event, and will be evaluated on original creativity by a panel of judges that include Dato Raymond Von Jolly, Datuk Tiffany Lim and Amir Luqman.
With the beautiful city of Kuching situated amid the multi-ethnic communities of the island of Borneo, attendees can expect to witness an inside look into the world of fashion and ethnic design at the event, which will host diversified programs and activities including workshops, exhibition booths, fashion shows and more. The three-day event will also see fashion shows by local designers based on motifs from Borneo.
BFW17 is supported by Borneo 744, the Sarawak Tourism Board, Limkokwing University, Fabriko, MaGIC, Cahya Mata Sarawak, Hitz FM, Era FM, Cutting Edge Hair Salon & Academy, Essentials Hairdressing, Citadines Hotel and the Grand Continental Hotel.
The Borneo Fashion Week 2017 will take place at B744 Art Centre Bintawa from July 7 to 9. For more information, you can follow them on Instagram or Facebook or visit their website here.