Bang & Olufsen Brunei has some treats lined up for their customers! Here are just a few:
Flexible Payment
There's no need to break your bank account when you purchase an item from Bang & Olufsen. There new Flexible Payment helps you spread the cost with an easy monthly payment scheme. For every purchase at their store, customers have the option to make regular recurring payments by 'Direct Debit' in 3, 6 or 12 months.*
Best of all, no interest or fees. All purchases will be split in accordance to the monthly payment of choice, with no extra fees, no interest, and no fine print!
Terms and conditions apply.
*For BIBD account holders only.
Win the new BeoVision Horizon!
Attention all humblebraggers out there, Bang & Olufsen Brunei has got something exciting for you, and all you need to do is share your best humblebrag with them! And what do you win? This: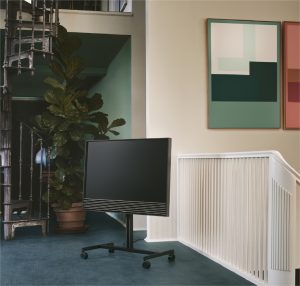 This is the BeoVision Horizon 40", a TV experience that is all about flexibility and connectivity. Crystal clear pictures, powerful sounds and seamless connectivity are all packed into a sleek, gorgeous package that will be the highlight of any living-room, providing viewers with an extraordinary yet casual viewing experience.
And all you need to for a chance to win  is the following:
Go to their Facebook page (Bang & Olufsen Brunei)
Find your best humblebrag and post it on their Humblebragging post
Take a screenshot if it's a post
Post the picture in the comments
The entry with the most likes will win a BeoVision Horizon 40" (and the esteemed title of Ultimate Humblebragger).
Winners will be announced in April 2017.
May the best humblebragger win!
Promotion on the BeoPlay A6 and A9
The BeoPlay A6 and BeoPlay A9 are pretty as heck, but with their deep, textured bass and crystal clear sounds they've got plenty of substance to back up their style.
Bang & Olufsen has a promotion on their BeoPlay A6 & A9 speakers until the end of March 2017, and let us assure you: these space saving hi-fi systems fully justify the original price, so these promotional rates are a crazy steal! Do your ears a favour, and get them now!
Original price:
BeoPlay A6 – BND1,599
BeoPlay A9 – BND 3,498
Promotional Price:
BeoPlay A6 – BND1,290
BeoPlay A9 – BND 2,900
Promotion is valid until end of March 2017.