by Jia Ying Chia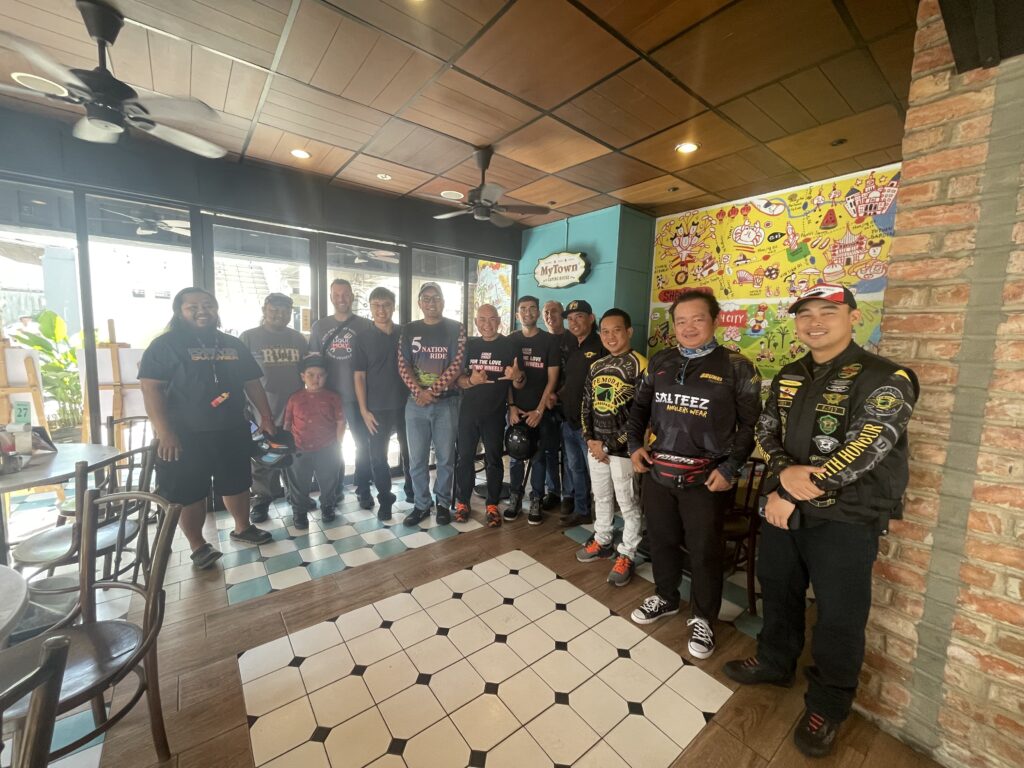 Brunei is blessed with gorgeous landscapes and participants on a breakfast ride organised by LIQUI MOLY, a world-renowned lubricant and additive manufacturer, enjoyed a sunny Sunday morning cruising from the beautiful beachside boardwalk of Tanjong Batu in Muara to the lush junglescapes of Temburong. Members of the Pemoda Brunei, which is the country's largest motorcycle group, and the Autotools Sdn Bhd team who are the authorised distributors of Liqui Moly products in Brunei, savoured a hearty breakfast at MyTown restaurant in Batu Satu before embarking on their journey.
This first leg was led by one of the Pemoda Brunei's marshallers, Rudy Herman. Riders stopped for a refreshment break sponsored by Liqui Moly, at the Bukit Patoi Recreational Park in Temburong, before reaching the finish point at the Badi'ah Hotel.
"We are proud to have organised such a successful event, which allowed us to connect with the motorcycle community in Brunei. This event has provided us with an excellent platform to promote LIQUI MOLY's superior products and services, which are designed to enhance the performance of cars and motorcycles engines" said Rachot Smuthkhochorn from Autotools. An information session after the ride was also held for the participants, explaining the importance of using high-quality lubricants and additives to ensure better engine performance and longevity. According to Smuthkochorn, the riders were impressed with the LIQUI MOLY range of products and expressed their appreciation for the event, which provided an opportunity for them to learn more about the brand and its benefits.
For more info:
IG: @liquimolybrunei