Jerudong Park's Spectacular Fireworks Display Go Up with a Bang 
The bouts of heavy to light showers didn't do anything to dampen the enthusiasm of over ten thousand visitors who flocked to Jerudong Park Garden to witness the fireworks display last 28 July 2019, an event that was held in conjunction with the 73rd birthday celebrations of His Majesty Sultan Haji Hassanal Bolkiah Mu'izzaddin Waddaulah ibni Al-Marhum Sultan Haji Omar 'Ali Saifuddien Sa'adul Khairi Waddien, Sultan and Yang Di-Pertuan of Brunei Darussalam.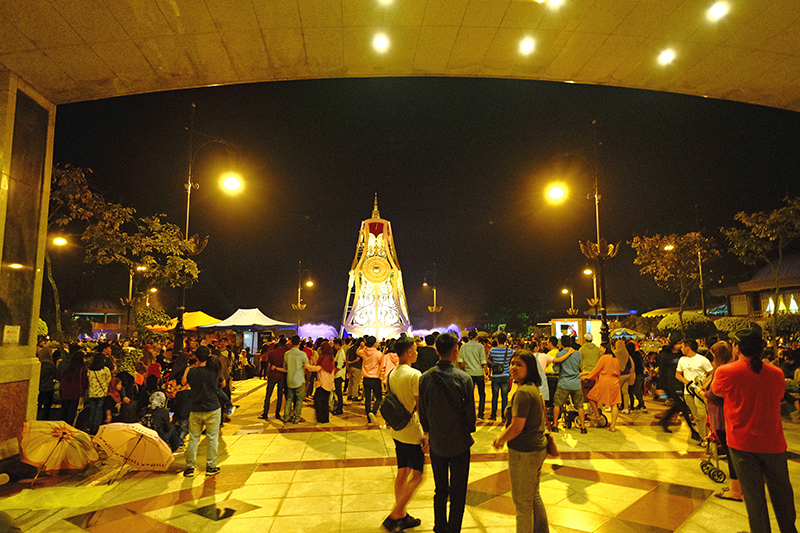 The spectacular fireworks were just the tip of the iceberg on this day packed with families and friends spending a Sunday on the Jerudong Park Garden grounds. The celebration started at 4pm, where a wide array of food vendors and activities lined up around the open courtyard.
In attendance to witness the fireworks was the Guest of Honour of His Majesty's National Executive Committee, the Minister of Home Affairs Yang Berhormat Pehin Orang Kaya Seri Kerna Dato Seri Setia (Dr) Hj Awg Abu Bakar bin Hj Apong and spouse.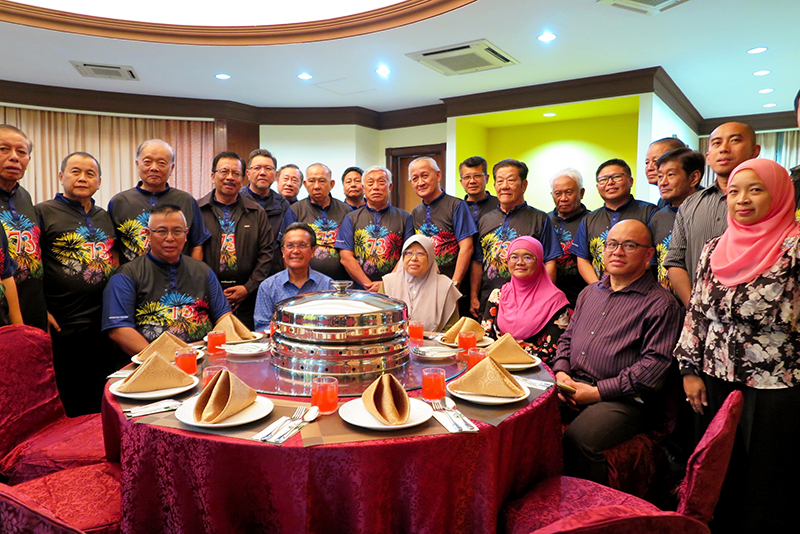 Chairman of Jerudong Park Country Club (JPCC) and Deputy Minister of Finance and Economy Yang Mulia Dato Seri Paduka Dr Awg Abdul Manaf bin Metussin and his spouse, along with member of the Board of Directors of JPCC Yang Mulia Edzwan Zukri bin Pehin Orang Kaya Johan Pahlawan Dato Seri Setia Hj Adnan, and JPCC General Manager Yang Mulia Hjh Siti Suhaila binti Dato Paduka Hj Kani, were also in attendance.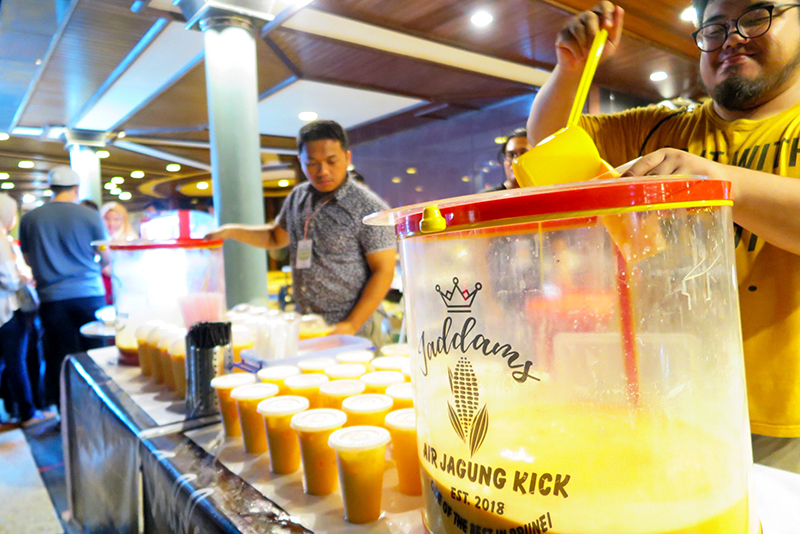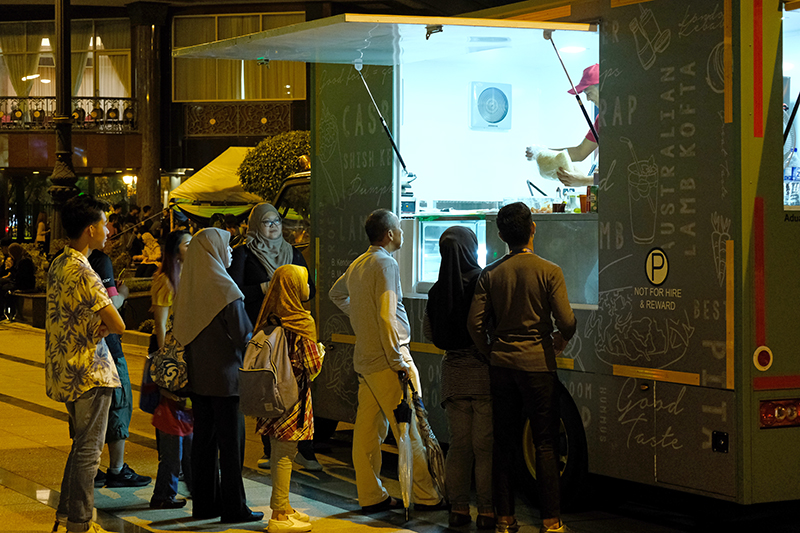 Happy crowds adorned in fun neon accessories flocked to the well-known Jerudong Park clock tower prepared for a perfect photo opportunity of the fireworks. At 8.45pm, it began in a blaze, lighting up the night sky in a series of explosive and dizzying colours, while visitors kept their gazes, cameras and phones locked on the colourful spectacle.
Another treat was in store for the visitors when as soon as the fireworks died down, the famed musical fountain lit up to dazzle the crowds further.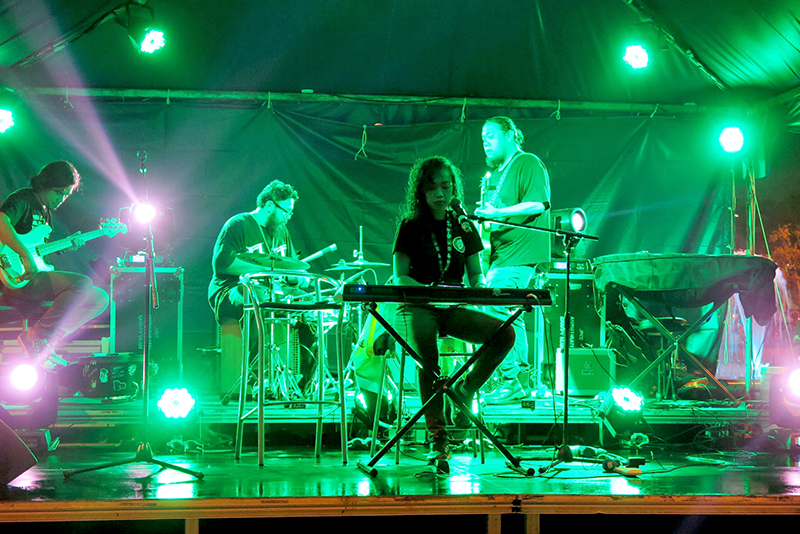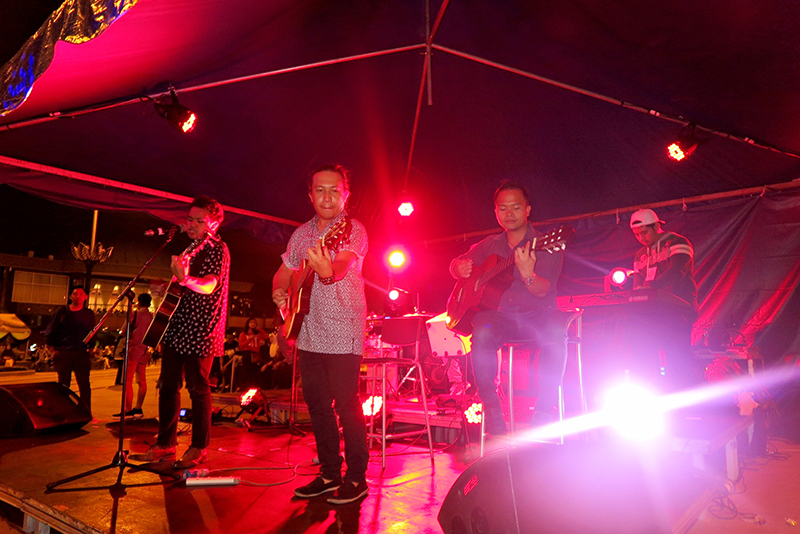 Other dazzling feats that entertained the crowds that night included the live performances, which began at 7pm with a beautiful performance by Kosmik. After the musical fountain, Roket Kertas took the stage with an energetic performance that had the audience dancing and singing along. Rock music veterans Hurricane Honey took the spotlight next with a stripped down performance of their hit songs, before the crowds were hyped once again with an energetic performance by hip-hop dancers the Bruhooders.
The fireworks event at Jerudong Park Garden was organised by His Majesty's National Executive Committee, the members of which include Mohd Amir Hairil bin Hj Mahmud, Permanent Secretary (Safety, Welfare and Law) of the Ministry of Home Affairs; Salminan bin Hj Burut, Permanent Secretary (Municipal and Distract) of the Ministry of Home Affairs; Abdul Walid bin Hj Matassan, Deputy Permanent Secretary (Municipal and District) of the Ministry of Home Affairs; and Awg Misle bin Hj Abdul Karim, the Brunei-Muara District Officer. 
Keep yourself updated on events at Jerudong Park Playground by following them on Instagram. Call them at 673-2611777 or 7259222 for inquiries.