Goldiana Cafe & Lounge Wows With Over 80 Dishes During Sungkai Buffet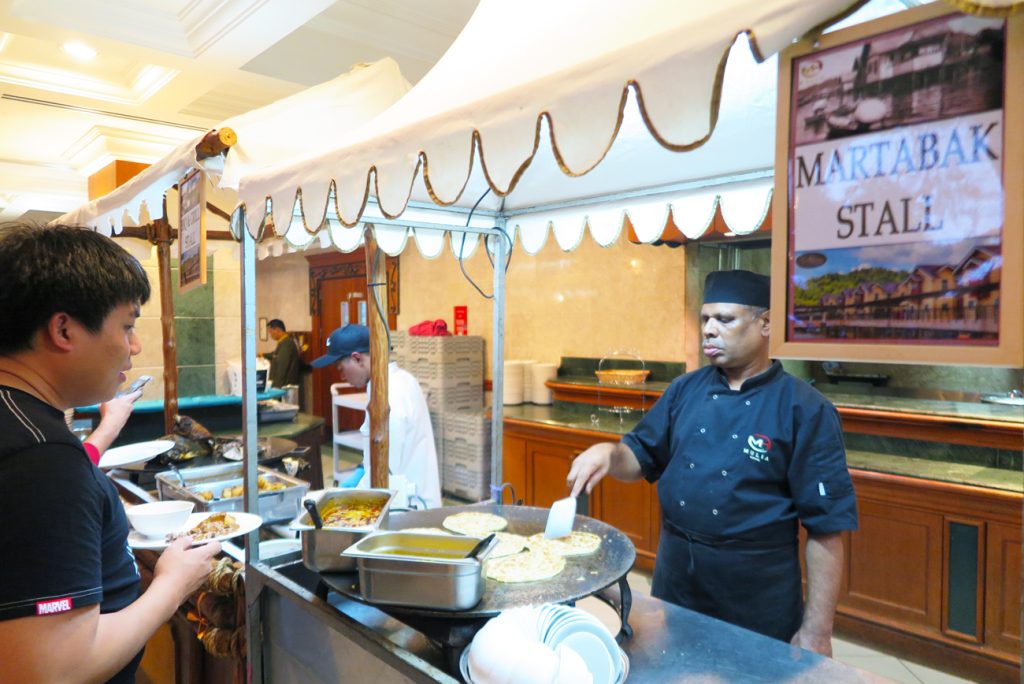 The holy month of Ramadhan is here, bringing with it times of peace, spiritual reflection, fasting and of course, a renewed appreciation for good food. So this month of Ramadhan, head on over to Goldiana Café & Lounge at the Mulia Hotel where they will be serving a Sungkai Promotion for $25.90 nett per adult and $12.90 per child. And believe us when we say that there are plenty of options to choose from—more than 80 dishes, to be exact. What kind of dishes can you expect? An ambuyat corner complete with four types of cacah, a condiment-laden traditional "bubur belauk" stall, a grill section serving tender cuts of lamb to be drizzled with thick brown sauce and a murtabak booth, serving all types of roti canai goodness—just to name a few.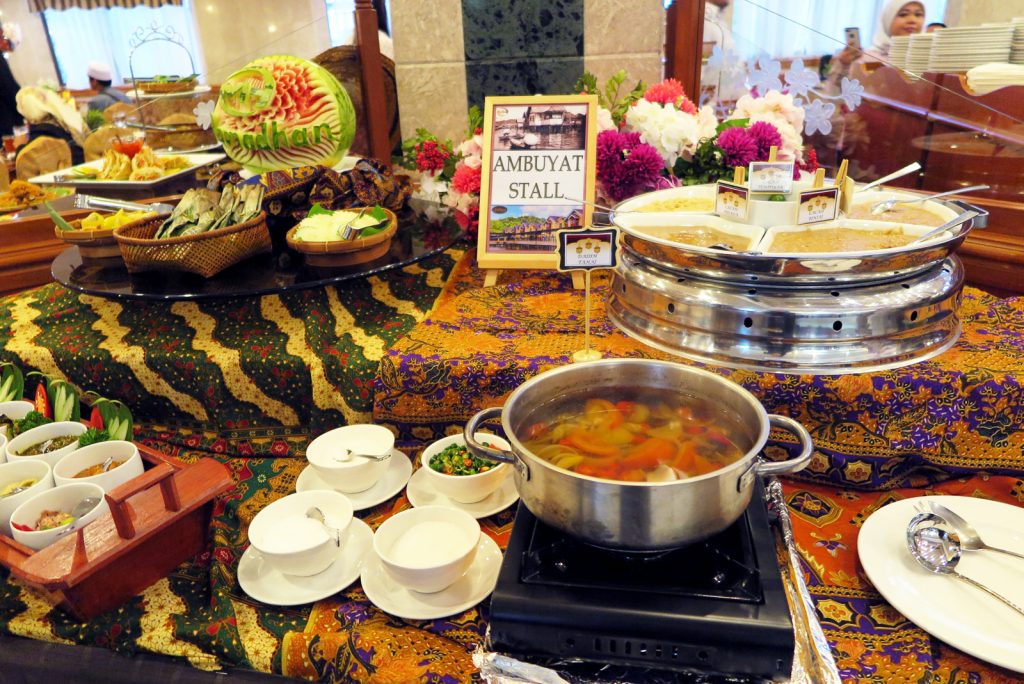 Whether you're craving a steaming bowl of soto with the works or looking to satiate your thirst with some real tasty ABC shaved ice dessert mixed just to your liking, there's something for everyone who loves good local food.
Serving daily, Goldiana Café and Lounge's sungkai buffet will be welcoming guests everyday from 6pm to 9pm at the Mulia Hotel. Every Friday to Sunday until the end of the fasting month, Baiduri Credit Cardholders will have up to 30% discount off when using their Baiduri Infinite, Platinum, Gold and Classic credit cards. Applicable for dine-in bills in a single receipt, Baiduri credit cardholders can have up to $50 off their total bill.
Interested in treating your friends, family or clients to a lovely sungkai at Mulia Hotel? Contact Goldiana Café and Lounge at 2335544 ext. 8023/5 for further details on how to get your hands on their Ramadhan Gift Vouchers.