Quench Your Thirst With Sabah's Very Own Special Ginger Beer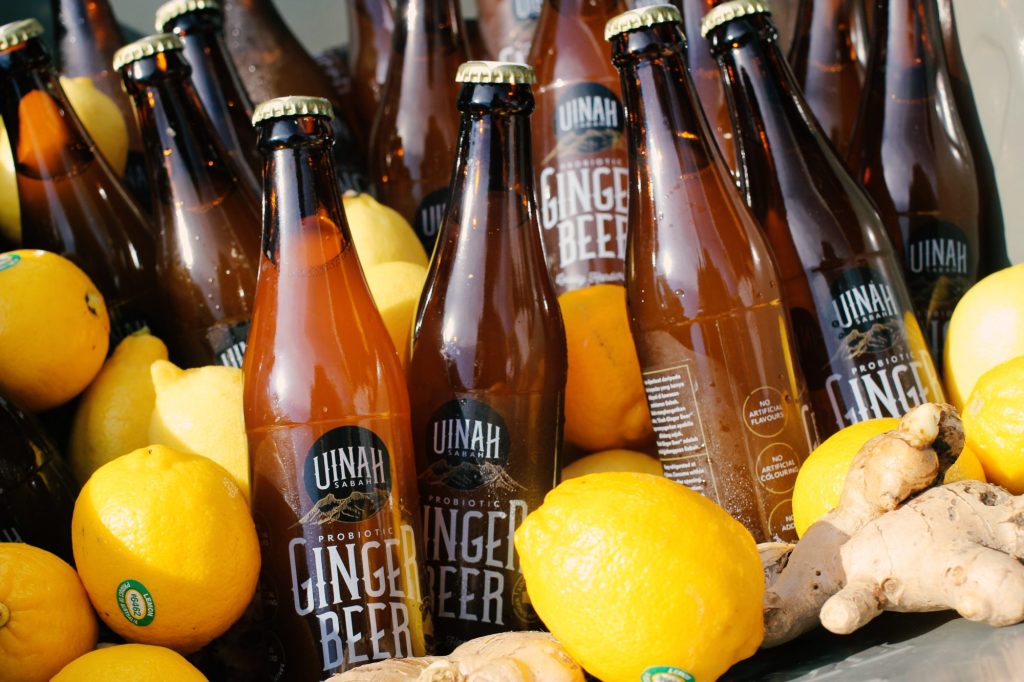 Inspired by the ginger beers that are widely popular in New Zealand, a team of four friends came up with their own version of Sabahan ginger beer that is getting some really hot reviews! Uinah Ginger Beer is a specially handcrafted local beverage using only the spiciest gingers found in the rural parts of Sabah such as Tambunan and Ranau. It undergoes a brewing period of about 2 weeks to allow the natural yeast in the ginger skin to make friends with the sugars and other ingredients to create that beautifully mature taste with a delightful zing on the tongue. At just 1% alcohol content, don't expect much of a buzz from this beer but it sure tastes good on a hot and humid Borneo afternoon!
For more information, follow them on Instagram at @uinahsabah. 
Lot No. 11, 1st Flr, Lorong Kompleks BSA, Kompleks BSA, Kota Kinabalu 88450, Sabah
Tel: 6010-2937900
FB: Uinah Sabah Ginger Beer