New Menu Delights at the Tasek Brasserie, Radisson Hotel Brunei
by Intan Abu Daniel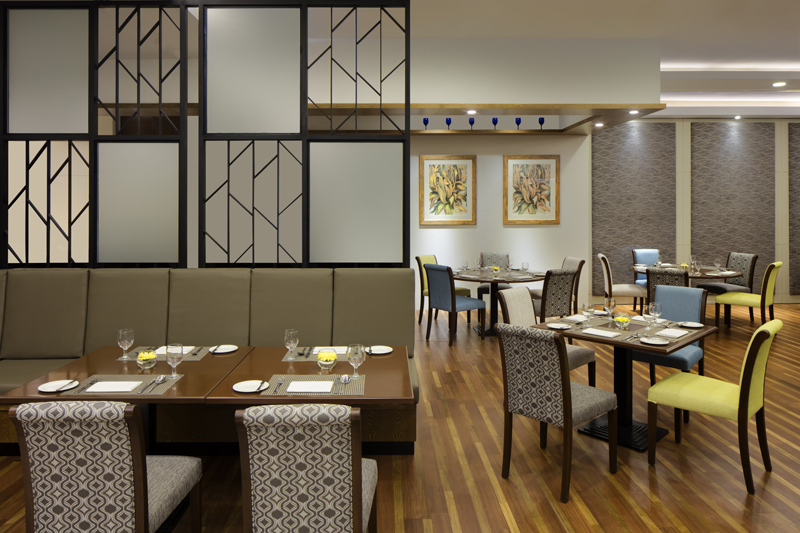 Just eating at Tasek Brasserie of the Radisson Hotel Brunei is a treat in itself. While you would most certainly visit Tasek Brasserie based on the quality of its food and the friendly service, its renovation last year now allows diners to enjoy their food while seated in infinitely more fashionable settings. The look is hipster glam –arty chandeliers, geometric shapes, bright surroundings and comfortable chairs, while the poolside beyond the glass walls shows an illuminated pool, fancy but large deck furniture to really stretch one's legs in, along with a few scattered dining tables and chairs. It's fancy but not soulless, classy but not boring, and friendly service and comfortable chairs alike invites you to sit back and relax.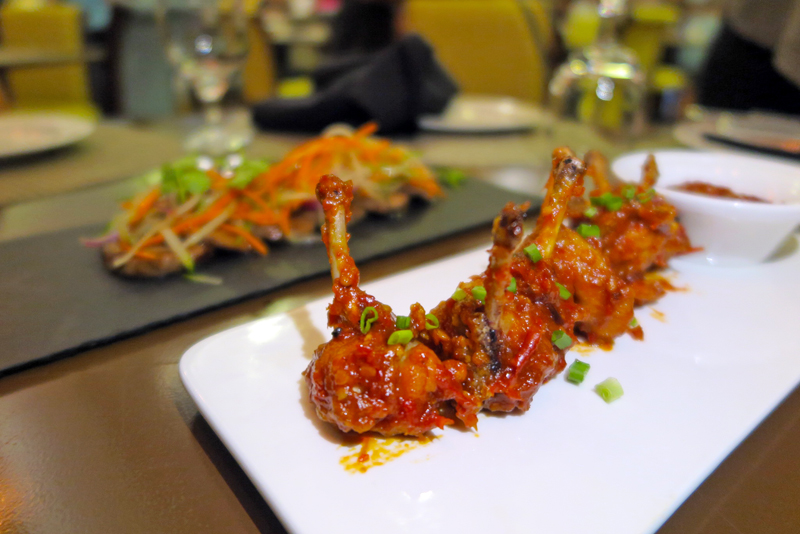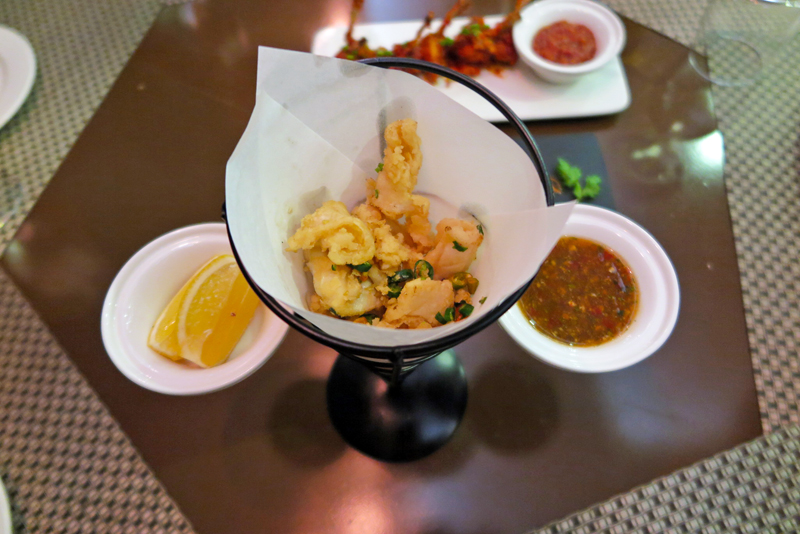 Of which there can be no doubt. Helmed by Executive Chef Devesh Dabral, as of October 2017 Tasek Brasserie introduced a new and improved ala carte menu, offering up a mix of crowd-pleasing Western and Asian classics. For starters we had a plate of Chicken Lollipop, pretty much a sauced up row of chicken boxing drumsticks served with a garlic chili sauce, with a slightly spicy kick.  The Salt and Pepper Crispy Squid, garnished with green chilies, garlic and spring onions and served with a Thai chili sauce, was as good as any we've tasted. Our Thai Beef Salad featured a row of sliced Angus tenderloin topped with shredded carrots, cucumbers, tomatoes and Thai dressing – sweet, salty, tangy and perfect.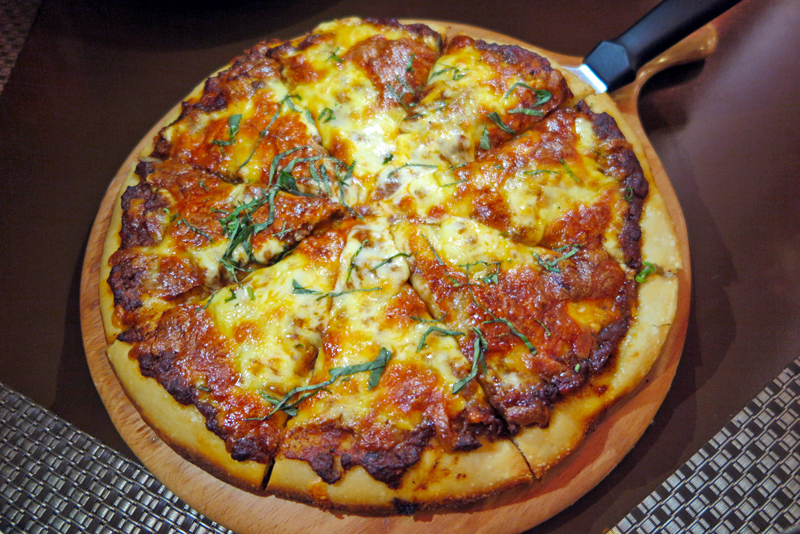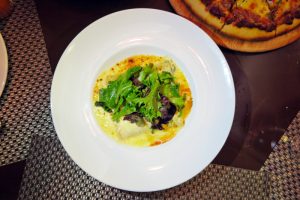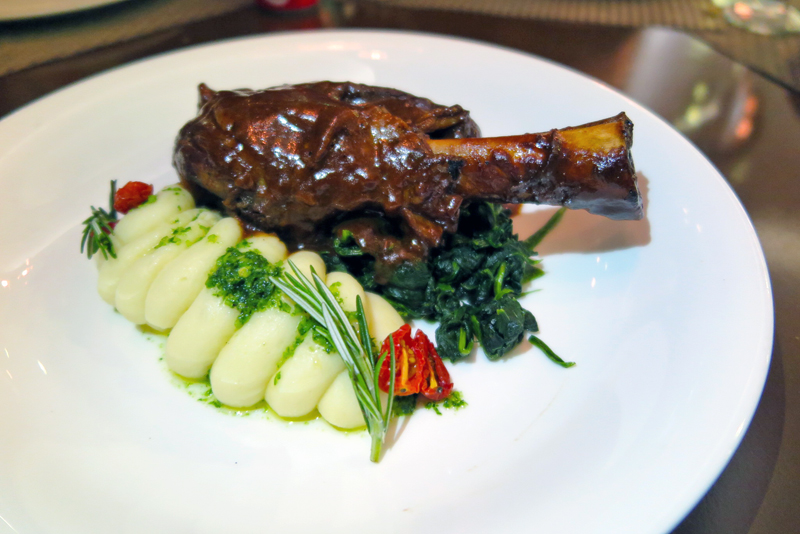 Our appetizers did its job – it sparked our appetite, and we were about ready to get down to some serious dining. There are a variety of pizzas to choose from, but the 'Meaty Affair' Pan Pizza did the trick, topped with minced meat and gooey mozzarella, large enough for three ravenous diners. But why stop there? Our Spinach & Ricotta Cannelloni was a bowl of three cannelloni tubes stuffed full with spinach and ricotta and swimming in a bed of thick cheese. But while we love us some cheese, we're meat lovers, and so out came the Slow Cooked Australian Lamb Shank, which features a large lamb shank sitting on top of a bed of sautéed spinach next to the prettiest line of mashed potatoes to ever grace a plate. Top that all with rosemary juice and you have yourself a winner. Definitely a dish we will come back for.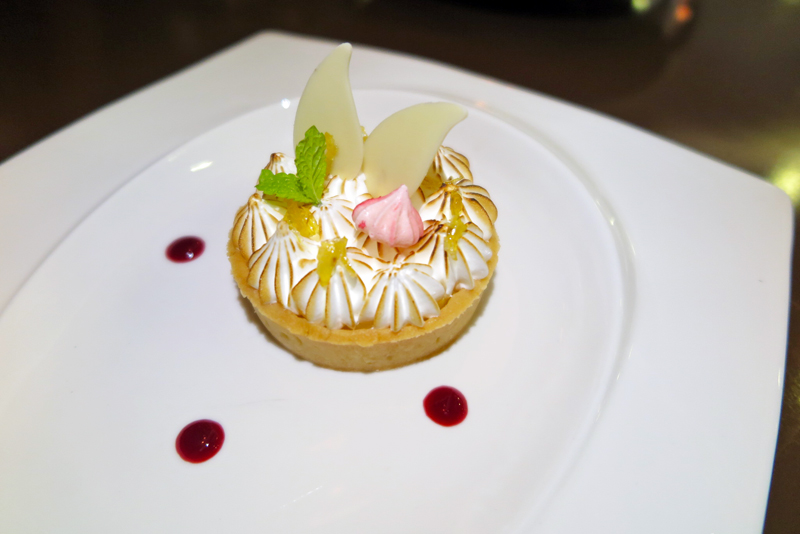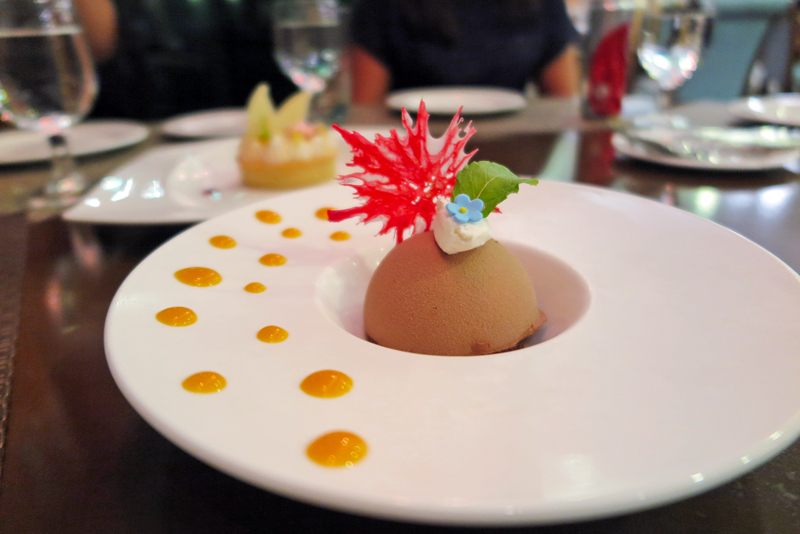 You don't leave a place like Tasek Brasserie without sampling a gussied up dessert, and for this we went with the Tarte au Citron and the Chocolate Dome. The former, a lemon tart topped with meringue, was tarty, lemony, and all the things you like about a good lemon tart. The Chocolate Dome was an excellent finisher – a dome of chocolate mousse made with Belgian premium chocolate with gooey chocolate sauce inside.
We would be remiss to forget dishes that we've tried before, so if you're looking for something easy and fuss-free to dine on, you'll be more than satisfied with their Fish and Chips, Green Papaya Salad, Nasi Goreng Kampung and the Radisson Club Sandwich. You'd spend a few dollars more than if you were to order that in your average coffee shop, but don't let that put you off: Tasek Brasserie is not average, and as far as casual fine dining goes, this is a perfectly plush spot to enjoy a great meal and great service.
Tasek Brasserie at the Radisson Hotel Brunei is located at:
Jalan Tasek 2203, Bandar Seri Begawan
For reservations, call them at 673-2244272 ext 8872, or follow them on Facebook, Twitter and Instagram for updates.