The Range Rover Velar: Luxurious, Innovative and Very Stylish
by Intan Abu Daniel
The Velar is the right combination of rugged SUV and sleek sports car, and fills the 'white space' between Range Rover Evoque and Range Rover Sport. Basically, it's a mid-sized luxury SUV that's bigger than the Evoque and smaller than the Sport – and downright prettier than both.
Simplicity speaks volumes here, and the Range Rover Velar is sleek and elegant with a relentless focus on clean lines. Surfaces are unadorned which makes the details stand out: the dominant grille that is emphasized by LED lights, pronounced air inlets in the front bumper, a long bonnet and the thin black graphic that flows elegantly around the body's lower half. Add the bonus feature of flush deployable door handles and you've got an impeccable exterior sure to draw envious looks on the road.
But saying that a Range Rover has style is like saying strawberries are red. A Range Rover has won many fans on the road by sheer style alone. What about performance? Heritage speaks true here – almost fifty years of Range Rover pedigree tells you that they're doing something right. In the case of the Velar, expectations aren't just met – they're exceeded.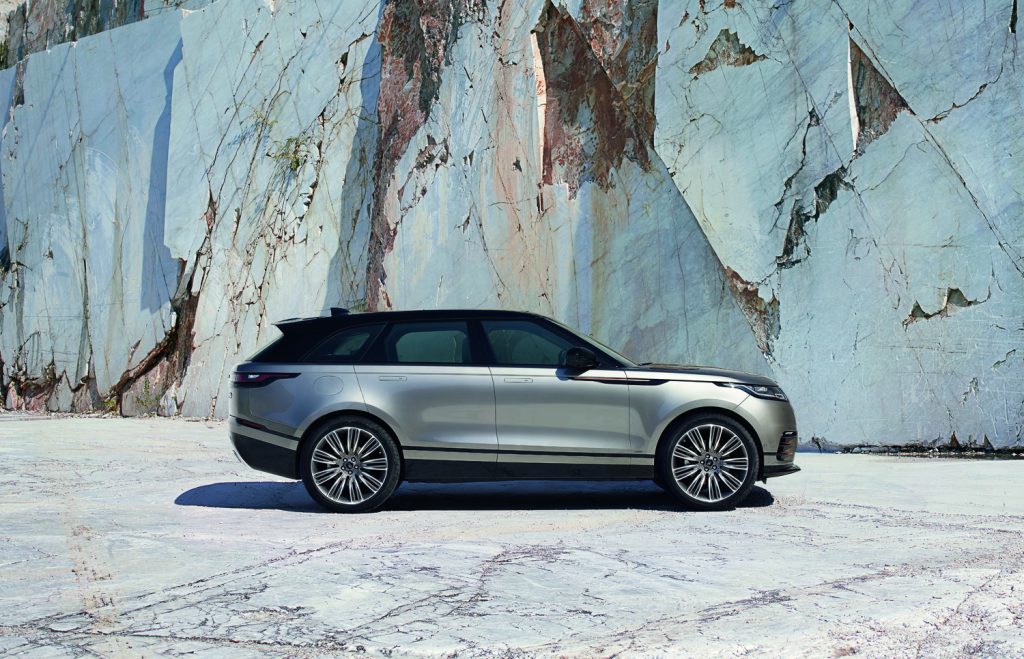 Like the Land Rover, this is an SUV capable in all conditions. Standard features include the All-Wheel Drive with Intelligent Driveline Dynamics and Torque Vectoring by Braking to deliver a connected drive. And with new features like Electronic Air Suspension, All Terrain Progress Control, Terrain Response and an Active Rear Locking Differential, the Range Rover Velar makes a smooth transition from the highway to the off-roads, never compromising comfort in any condition.
Stepping inside is another kind of luxury altogether. Seats are made of Windsor Leather and Premium Textile (the latter offered as a no-cost alternative to the leather upholstery) and boast a new embossed Cut Diamond signature design, subtly displayed throughout the spacious cabin. This is an interior that you would want to take a long nap in. Taking its place in the instrument panel's horizontal beam is the world debut of the Touch Pro Duo – a state-of-the-art infotainment system that has two high-definition 10-inch touchscreens. This intuitive screen keeps the driver connected via a 4G connectivity that also enables a host of features, functions and location-based services to complete your hassle-free Range Rover Velar driving experience.
But what's a car without a sound system? Here you have a choice of four premium audio systems with exceptional sound quality with the 1,600W Signature Sound System developed with Meridian – the renowned audio experts from Britain. The surround sound system is delivered through 23 perfectly placed speakers, so be assured that every occupant in the car is going to be enjoying it.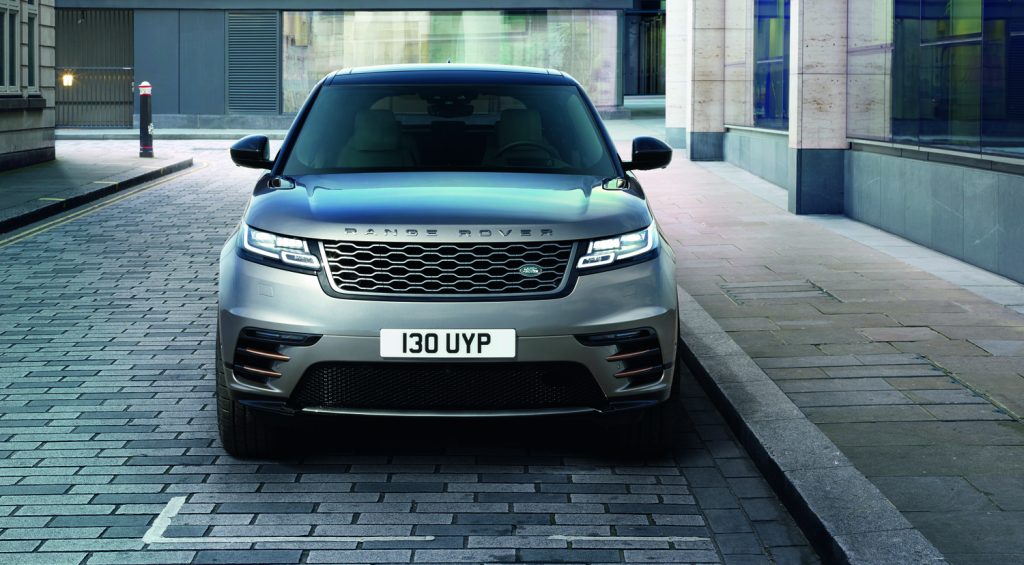 Overall, it's a beautiful car that's roomy enough for a family, that's not too big for city roads, and will fare well should you ever decide to take a drive in the wilderness. It's stylish inside and outside, and very functional too. A worthy addition to the Range Rover family.
At the launching of the Range Rover Velar in Brunei, Mr. Alfred Yong Foh Sen, General Manager of Indera Motors Sdn Bhd, commented, "After the world premiere of the new Range Rover Velar, we received overwhelming inquiries from our valuable customers and as well as the general public. Land Rover continues to grow stronger with this new addition under its wing and we feel proud to be part of the journey in delivering the New Range Rover Velar for the public in Brunei."
The Range Rover Velar comes with a 5-Year Free Service Plan, 3-Year Warranty and 3-Year Roadside Assistance.
Details of the new Range Rover Velar can be found on their website here, and test drives can be arranged and conducted at Indera Motors Sdn Bhd Showroom located in the Lambak Kanan Industrial Area (open from 8am to 5pm Mondays to Thursdays, 8am to 12.30pm on Saturdays).
You will also be able to view the New Range Rover Velar at the upcoming Brunei Motor Show held from 28 to 29 October at Bridex in Jerudong, where Indera Motors will be one of the automotive dealers taking part in the event.
Read more about our coverage on the launching of the Range Rover Velar in Brunei here.