BiG Feature: Sarawak's Fitness Revolution

 by Irene Chan
Younger Sarawakians are increasingly internet-savvy, and most are health-conscious as a result. While older generations were content to exercise alone, often viewing it as a chore, millennials have not only embraced exercise, but turned it into a type of social gathering.
This is reflected at the increasing number of health-conscious millennials frequenting fitness classes and health clubs. Traditional forms of exercise are being rejected in favour of alternatives that are more challenging, both physically and intellectually.
Young Sarawakians are favouring group workouts that are engaging and enjoyable, instead of conventional, repetitive exercises, which has fostered the growth of innovative fitness movements. Current fitness trends are skewed towards full-body physical pursuits that are shorter, and most importantly, fun.
These workouts are not only gratifying, but they also improve stamina, strength, flexibility and coordination – the main components of fitness.
Brazilian Jiu-Jitsu, The Jungle Body and Boxing are three fitness trends that have been gaining traction within the state. In this issue, we speak to proponents of these activities, and find out why they have been going from strength to strength in popularity.
Brazilian Jiu-Jitsu
Ivan teaches at school by day, and by night he also teaches – showing people "how to strangle, necks and break limbs effectively, safely and nicely."
Originally from Hungary, he has been living in Kuching since 1993. He began Brazilian Jiu-Jitsu in 2006 in the hopes of "becoming a good fighter, tough and rough!", but over the years it has become a useful tool for personal development.
Brazilian Jiu-Jitsu – fondly called BJJ by its proponents – is founded on the idea that a smaller, weaker person can successfully defend his or herself against a bigger, stronger and heavier opponent. This is achieved by using technique, leverage, and taking the fight to the ground.
Developed by the Japanese before being brought over to Brazil, BJJ was developed and honed in matches and street fights. Generations of testing and adjustments evolved it into an effective and efficient grappling-based art – one that surprisingly held its own against – and even bested – other styles of fighting.
BJJ is considered a martial art, a sport, a method for promoting physical fitness and building character, and even a way of life. Admirers of the art also say that it helps them become a better people.
The physical benefits of BJJ are undeniable – it gives practitioners the skills to defend both themselves and the weak, but it is also an excellent functional training system which quickly leads to strength, flexibility and fitness gains.
Ivan teaches BJJ every Monday to Thursday, from 8.00pm to 9.30pm, at Studio23. Open mats are on Saturdays from 3.00pm to 5.00pm. All members of the public are invited to join a free first trial class at.
FB: @studio23bjj.sarawak
IG: @studio23bjj.sarawak
The Jungle Body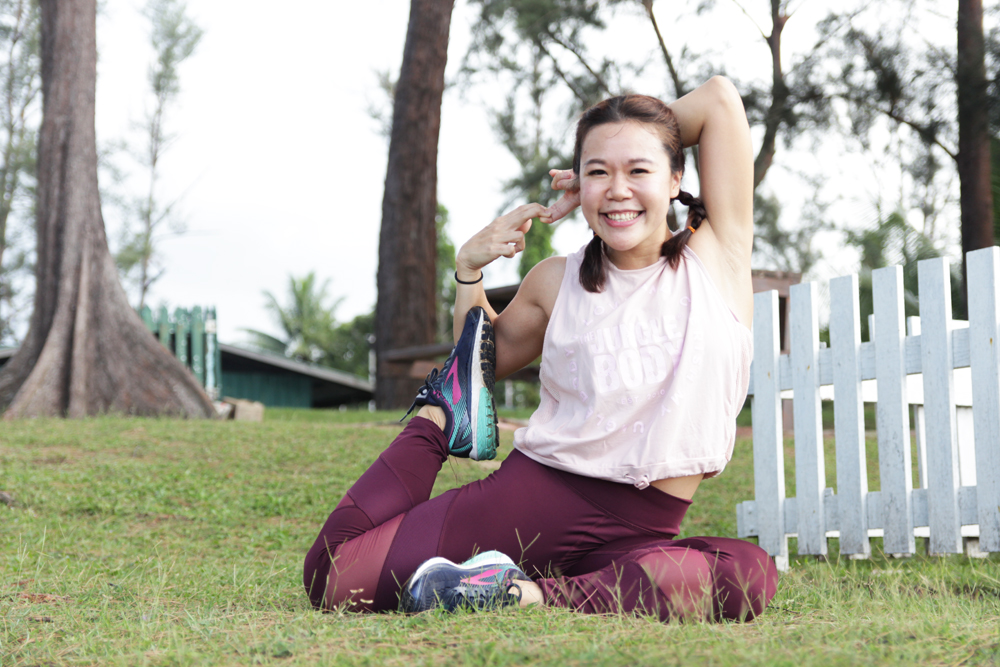 Formerly a competitive swimmer, and recently retired as a co-leader from The November Project Malaysia, Ing Hui began seeking out a new fitness challenge. That led to her taking up the license as a Jungle Body instructor.
The Jungle Body is an Australian fitness program and offers five different programs – Konga®, Vypa®, Jagua®, Tyga® and Burn! The Malaysian Jungle Body movement began in Miri, and the programs have rapidly gained popularity over the past year.
The programs promise engaging workouts that promise to "move, sculpt and transform the physique". The greatest appeal of these programs lies in the flexibility for participants to perform at their own pace. Most routines only have four steps that are easy to follow – even the most uncoordinated people can pick up.
KONGA has become a fast favourite among people seeking out a fitness alternative. Conducted in a dark studio with disco lights on, with upbeat party vibes, it is a full-body workout which is refreshingly different from other group fitness classes. New routines are introduced every month to keep things fresh.
Ing Hui teaches at 7.15pm on Mondays, Wednesdays, and Fridays at Be U Academy, and 5.45pm on Tuesdays at Fitness Fix Factory. At 5.00pm on alternate Sundays, she conducts classes at Studio 96 Kiulap in Bandar Seri Begawan.
IG: @thejunglebodywithing
FB: @thejunglebodywithing
Boxing with Knight Performance Training Centre

Stephen Onn Jenggieng runs Knight Performance Training Centre, a boxing and obstacle course training gym and personal training studio, of which he also co-founded.
Coming from a varied martial arts background that includes Muay Thai and mixed martial arts, Stephen began boxing in 2015. Enamoured with the sport, he decided to pursue it professionally, however, that was not feasible due to lack of interest locally. He now hopes to spread his passion for the sport by teaching boxing at the centre.
Most people know boxing as a sport where two people wearing gloves throw punches at each other in a boxing ring. Despite it physicality, it can be a very cerebral art that is much more just two people trying to strike each other – for its most passionate fans, it encompasses a way of life.
"Boxing is a sweet science; it is a useful skill to have. Besides, it'll teach you to be humble, competitive, and it will teach you the importance of discipline, consistency and hard work."
Tough and rigorous, the sport is fast-paced and compelling. Aside from learning self-defence skills, boxing as a sport improves athletic prowess: strength, speed, agility, hand-eye coordination, endurance, and power. Boxing as a fitness activity improves cardiovascular health, and Stephen's students get to punch, kick, and jump their way to a healthy heart and lungs.
Typically, a boxing class with Stephen typically involves laying down the fundamentals before actual application of techniques. He believes in customising boxing styles for each of his athletes based on their individual personalities, so his approach to coaching is extremely hands-on and personal.
Stephen teaches boxing for all levels everyday except Thurdays and Sundays. Class schedules are posted monthly on their Facebook page.
IG: @knightptc
FB: @knightptc2017