Thrills and Chills at the Porsche Brunei Roadshow
It was a thrilling day for a group of car enthusiasts and media representatives last 27 April 2019, as they gathered at the Jerudong Park Pusing Lagi parking lot for the Porsche Brunei Roadshow to experience driving four high-performance and utterly beautiful Porsche automobiles. The highlight of this event was a sneak peek at the all-new 911 Carrera 4S, and the day's participants were privileged to be one of the first in the region to witness its unveiling.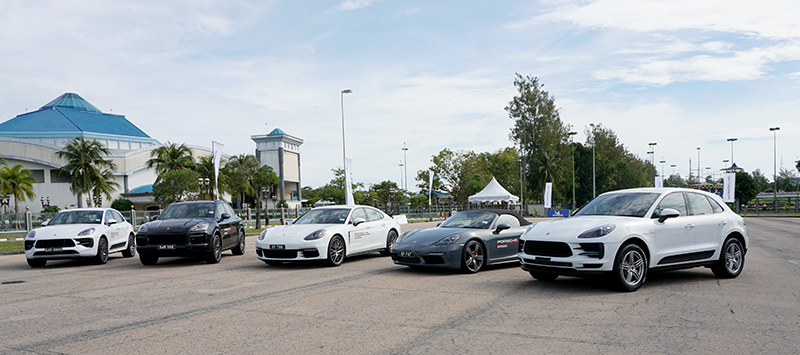 But it was more than just a cruise behind the wheels of the all-new Macan S, mid-engine 718 Boxster, Panamera and Cayenne. Participants also took the opportunity to enhance their driving skills and take a mid-level Fast and Furious approach to driving all four models, testing their skills with emergency braking, slalom and vehicle handling down a custom-made course, guided by a team of professional Porsche Certified Instructors.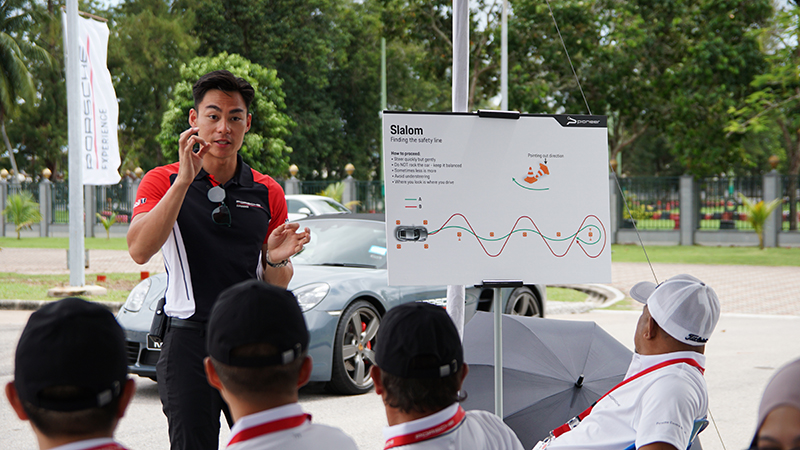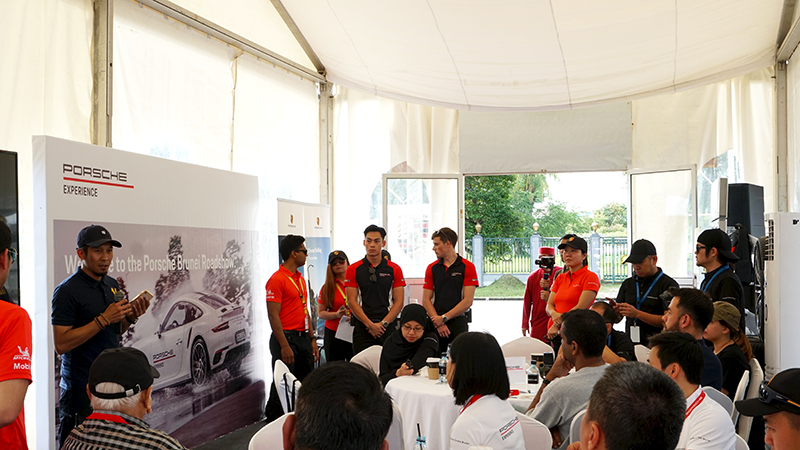 A Slalom competition was also held amongst the participants, and Mr Mervin Lo and Aziz Idris emerged as the winners for this competition on 27 April, while Ratna Ika Hamzad and Michael Liew Chee Wee won the next day's event.
The exclusive event also collaborated with prestigious brands such as Michelin – the world-leading tyre manufacturer – and Mobil1.
The Porsche Brunei Roadshow was hosted by QAF Eurokars Sdn Bhd, the inclusive importer of Porsche vehicles and parts in Brunei. It currently operates under the management of QAF Brunei Sdn Bhd, which is located at the Beribi Light Industrial Area.
The Porsche Center Brunei, established in August 1997, is a modern and well-equipped one-stop facility for customers and sports car enthusiasts alike, which includes a fully equipped showroom, After Sales Service, Porsche Tequipment accessories, Porsche Driver's Selection and many more services within that one location.
---
Visit their showroom at:
QAF EUROKARS Sdn Bhd
Qaf Center, Lot 66, Tapak Perindustrian Beribi, BSB
Tel: 2453828
Connect with them on their website and Facebook for further updates.