Borneo Fashion Week 2018 Closes in Style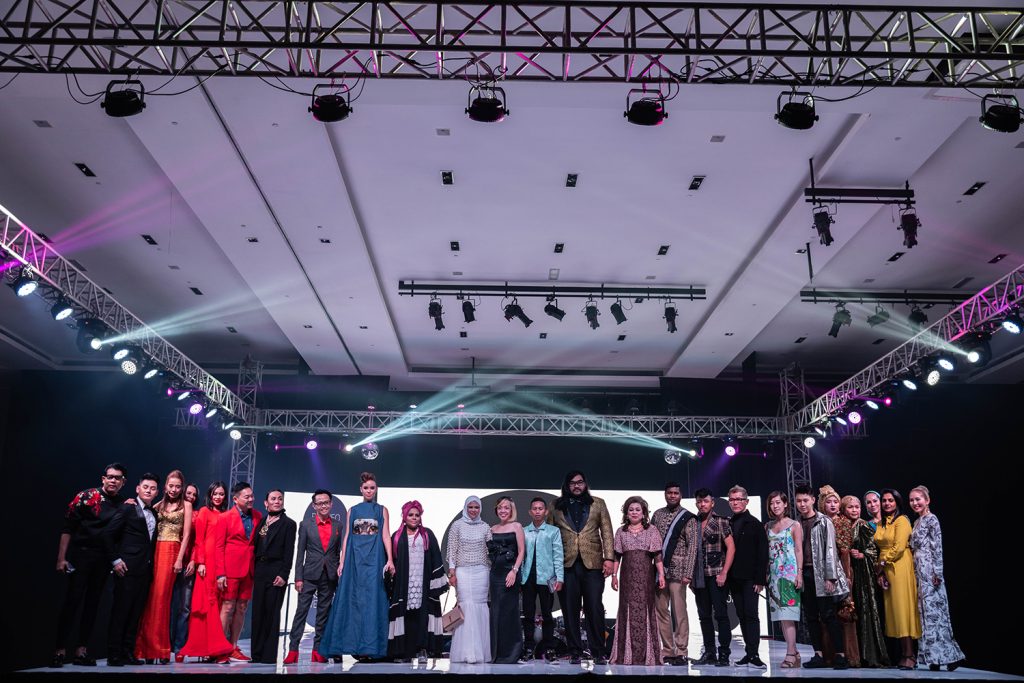 The Borneo Fashion Week made a tremendous impact on the local fashion community with its inaugural showing last year, and this year, its second run has proven to be no less successful. Held from 7 to 9 September 2018, the three-day fashion extravaganza showcased innovative designs inspired by Asian influences on the runway, and an exhibition of over 30 fashion designers from West and East Malaysia, Singapore, Thailand, Cambodia and Iran.
The Borneo Fashion Week 2018 (BFW 2018) ended on a high note at a Gala Dinner held at the picturesque location of luxury villa Cove 55 amid stunning views of the South China Sea and Mount Santubong, which was graced by the presence of Guest of Honour, Toh Puan Ragad Kurdi Taib, consort of Tun Pehin Sri Haji Abdul Taib bin Mahmud (Yang di-Pertua Negeri of Sarawak).
Models in the traditional attire of Dayak, Iban and Bidayuh heritage were on hand to greet the guests to the Gala Dinner and a spectacular runway show. Four phenomenal designers were in the spotlight that evening as models donned in their refined luxe resort wear walked down the runway – each with a distinct aesthetic.
Indu Borneo's tone was strictly 1960s retro chic in vivid prints and tones paired with bold handcrafted earrings. Uvanes Vary featured feminine silhouettes in beautiful organza in their ethnic Indian collection. WYNKA was the graceful result of a collaboration of two creatives coming up with an elegant couture collection. While the Borneo Fashion Week 2017 Emerging Designer winner Yacutha Borneo brought glamour to resort wear through silk wrap dresses, beach kaftans and handmade accessories, embellished with gold beads.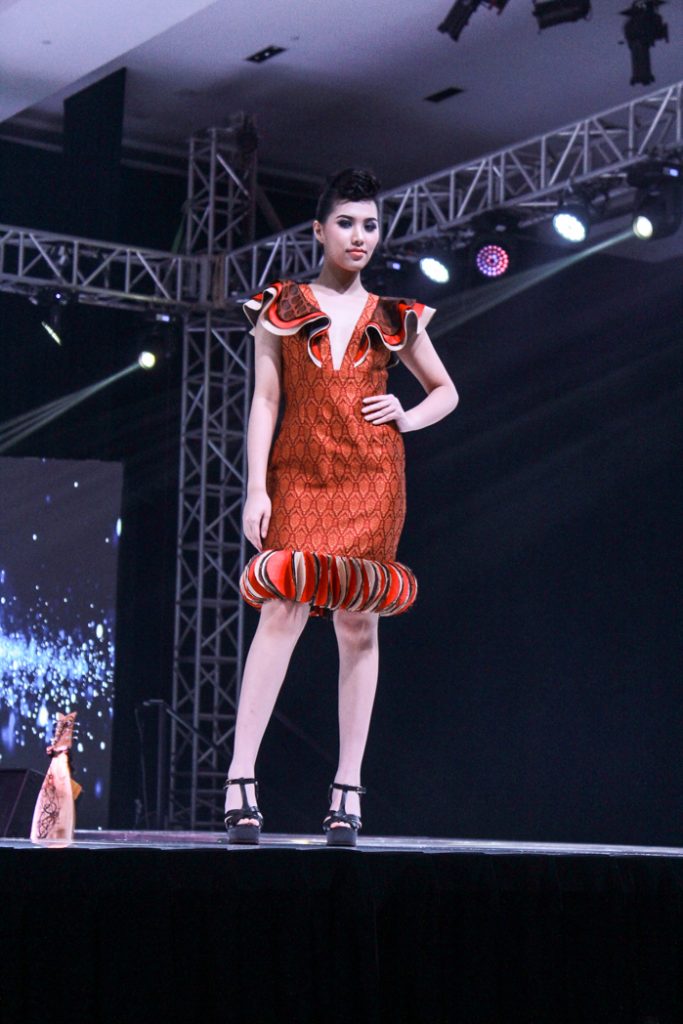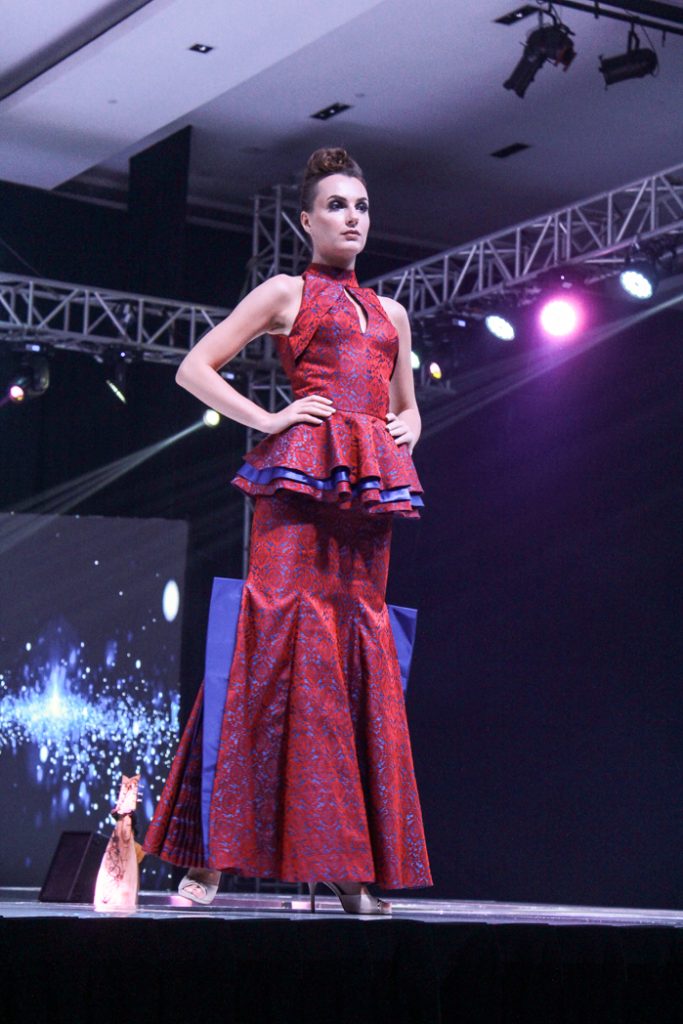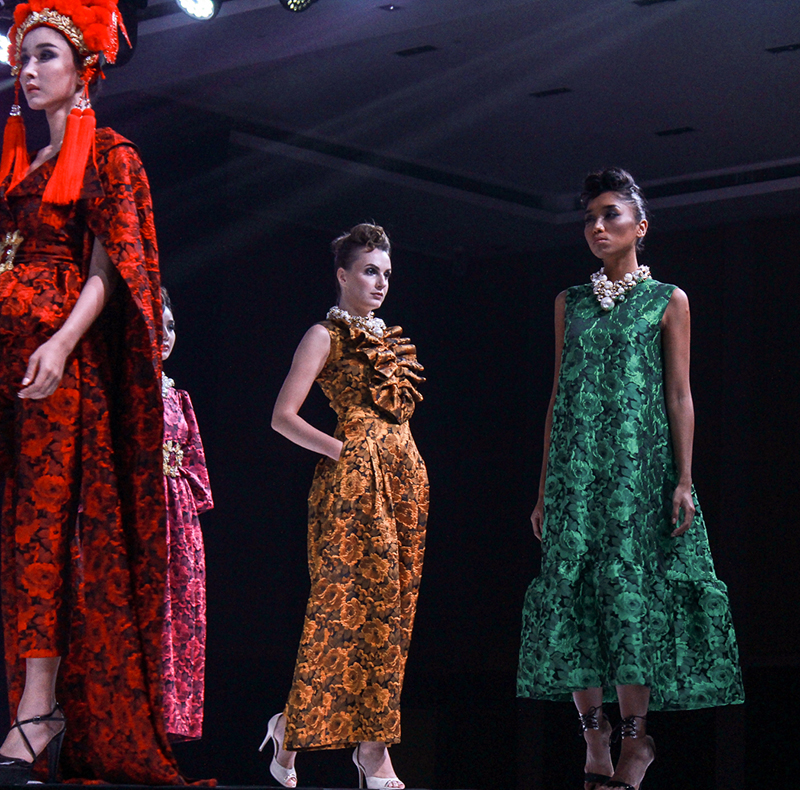 After the showing of the four mesmerising collections, seven coveted awards was then presented to designers and models recognised for their outstanding talent and contribution to the industry, specifically during the fashion week. The award winners include Zachary Puung Li Xin and Vanizha Vasantha Nathan for BFW Model of the Year (male and female, respectively); Najla Shoes for BFW Designer in the Spotlight 2018 for creating the most buzz via media platforms; Kumang & Co for BFW Emerging Borneo Designer of the Year 2018; and Rozie Khan Couture for Designer of the Year 2018.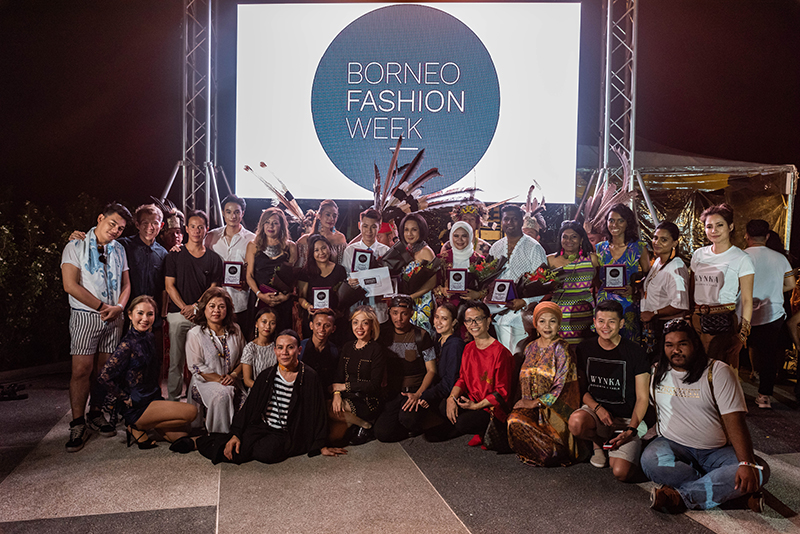 The BFW Most Promising Designer of the Year 2018 was awarded to two winners: JK Homme, who was made the recipient of the Limkokwing Fashion Design Diploma Scholarship; and Michael Ooi, who became the recipient of the Limkokwing Fashion Design Degree Scholarship.
The creations were judged by a panel of fashion specialists during the three day event: Datin Nikki Lugun, Limkokwing University Vice President of Content; Mahani Awang, Award-winning Ex-Fashion Editor, Founder and Advisor of Bumiputra Designers Association; and Asul Asshadi Mohamad Morni, UNIMAS fashion academic.