BiG Appetite: The Collective Wildflower Café
Part florist, part café, all good. Despite being surrounded by the modern sports facilities of the Royal Brunei Recreational Centre (RBRC), The Collective Wildflower Café manages to exude a rustic charm thanks to a fantastic interior: faux grass carpet, rickety wooden tables and benches, a long serving counter loaded with the comforting sight of freshly baked goods, pretty tableware, decorative floral set pieces and soothing background music puts you in the mood to chat the afternoon away.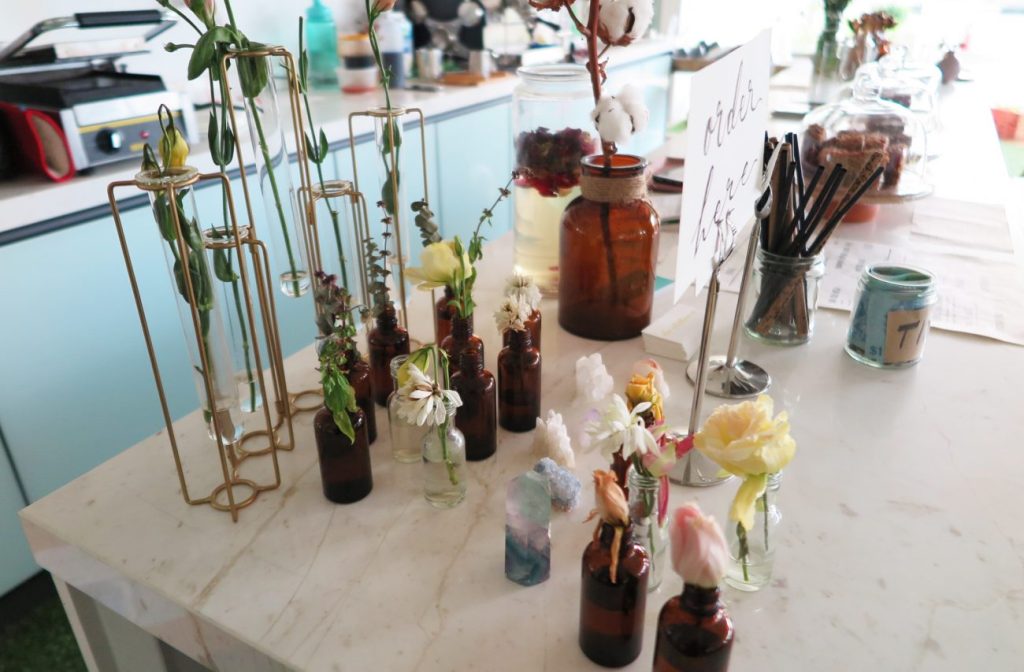 That's the ambiance – but what of the food? The list is small, but it packs a punch in creativity and tastiness with choices like toasted banana bread, Loaded Dip with Turkish bread, Habza dip, big sandwiches and scrumptious desserts. The coffee is good and available in its usual forms of lattes and cappuccinos, but the Superfood Lattes are something else. Available in three unique tastes, these are tasty, healthy, caffeine-free, and they look good on Instagram too.
While it is located at the RBRC, The Collective Wildflower Café is open to the public and doesn't require RBRC membership to enter.
Grd Flr Royal Brunei Recreational Club (RBRC), BSB
Open daily: 9am-8pm
IG: @thecollectivewildflower
W: www.thecollectivewildflower.com
This article first appeared in the July-September 2018 issue of Borneo Insider's Guide magazine.