In Theaters in February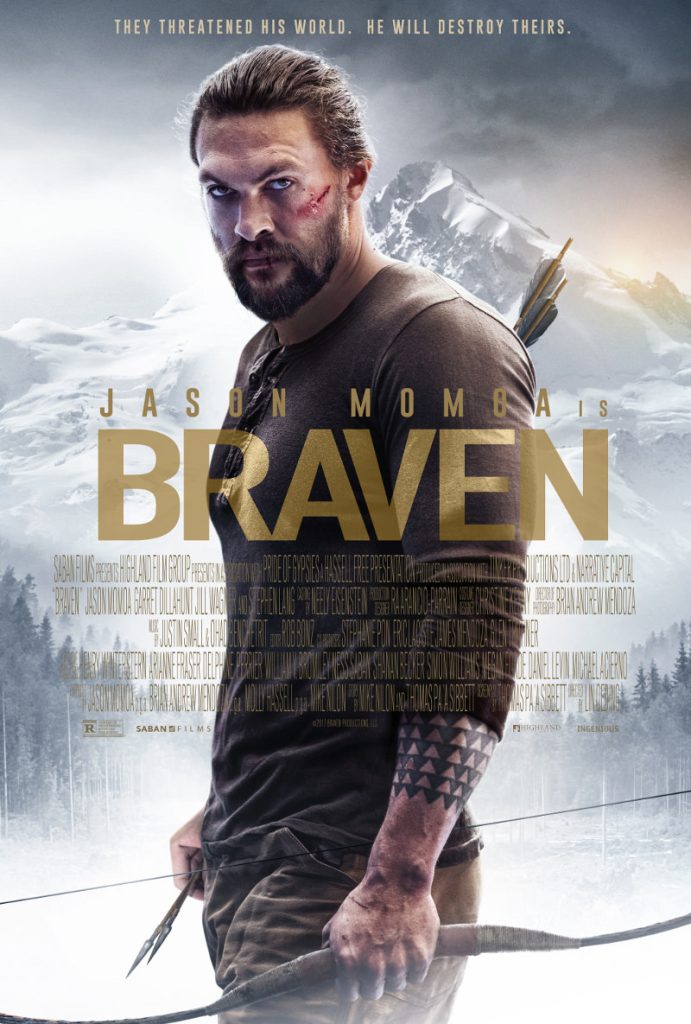 Braven (Feb 2)
Starring Jason Momoa, Garret Dillahunt and Stephen Lang
In this action-thriller, Joe (Momoa) and his father Linden (Lang) set out to the woods to spend a peaceful weekend in their hunting cabin, only to find themselves caught in a tough situation when they stumble upon a stash of heroin inside. Trapped in the cabin and confronted with the coldblooded wrath of ruthless drug traffickers led by head honcho Kassen (Dillahunt), the father and son are forced to defend themselves in a sudden dash for survival.
---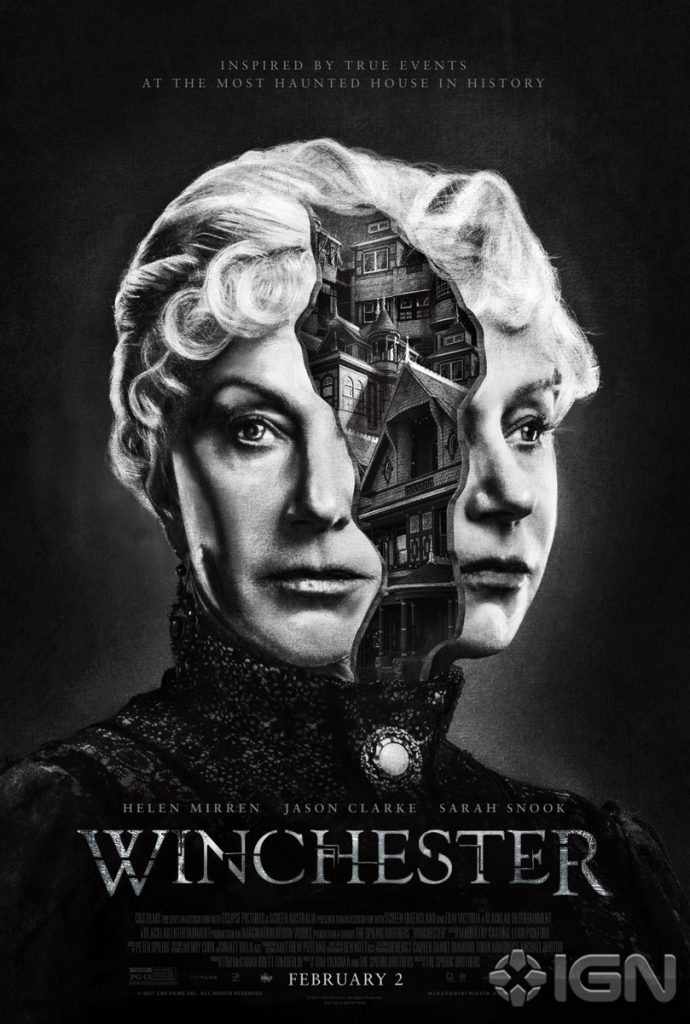 Winchester (Feb 2)
Starring Helen Mirren, Jason Clarke and Sarah Snook
Convinced that she is being haunted by vengeful souls who were killed by her family's rifles, Sarah Winchester (Mirren), eccentric heiress to the Winchester firearm fortune, builds an impenetrable fortress out of her mansion in hopes of keeping the evil spirits at bay. Doctor Eric Price (Clarke), a psychiatrist who is summoned to evaluate her questionable state of mind, is skeptical at first believing it to be nothing more than an irrational obsession with her family's hand in creating the weapon which murdered many. However, after arriving, he soon realizes that there may be more truth to this spine-chilling story than meets the eye.
---
Early Man (Feb 8)
Starring Tom Hiddleston, Maisie Williams, Eddie Redmayne and Timothy Spall
Set in the Stone Age, a caveman named Dug (Redmayne) and his sidekick Hognob rally their tribe members in an attempt to rescue their valley from being overrun by Lord Nooth (Hiddleston) and his Bronze Aged plans to transform it into a giant mine. With help from Goona (Williams), a vendor from the Bronze City with a remarkable sense of justice, the amateur team of cavemen prepare for the ultimate showdown against their enemy in a primitive match of early football.
---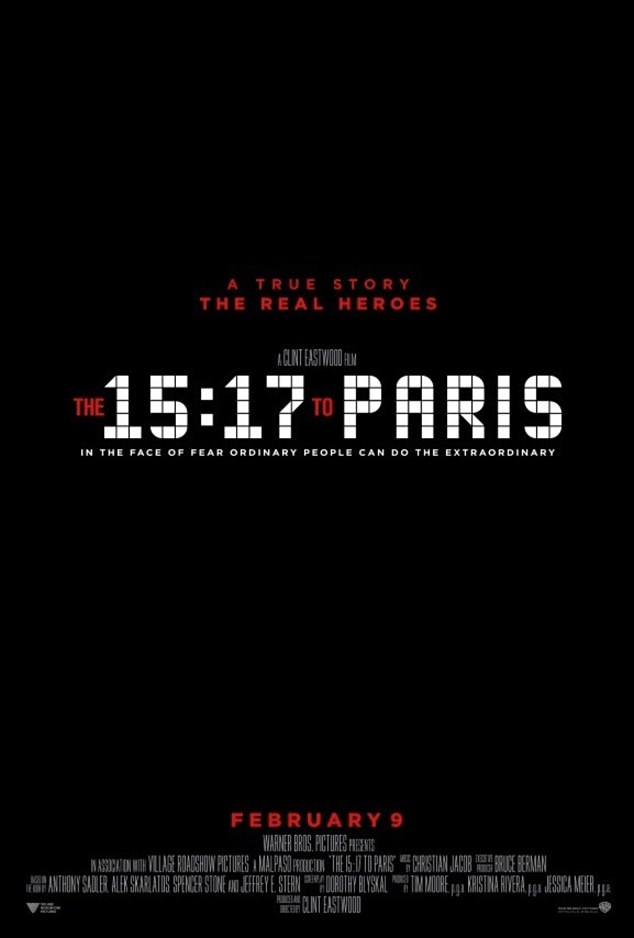 The 15:17 to Paris (Feb 9)
Starring Jenna Fischer, Judy Greer, and Ray Corasani
Based on a true story directed by Clint Eastwood and played by the actual characters themselves, three lifelong friends become unexpected heroes in this dramatic thriller focusing on the unlikely events leading up to a terrorist attack on a high-speed train heading to Paris. This potent tale which revolves around the strong bonds of friendship and admirable courage leads up to a chilling climax in which the trio attempt to save more than 500 lives on board from a terrifying life-or-death ordeal.
---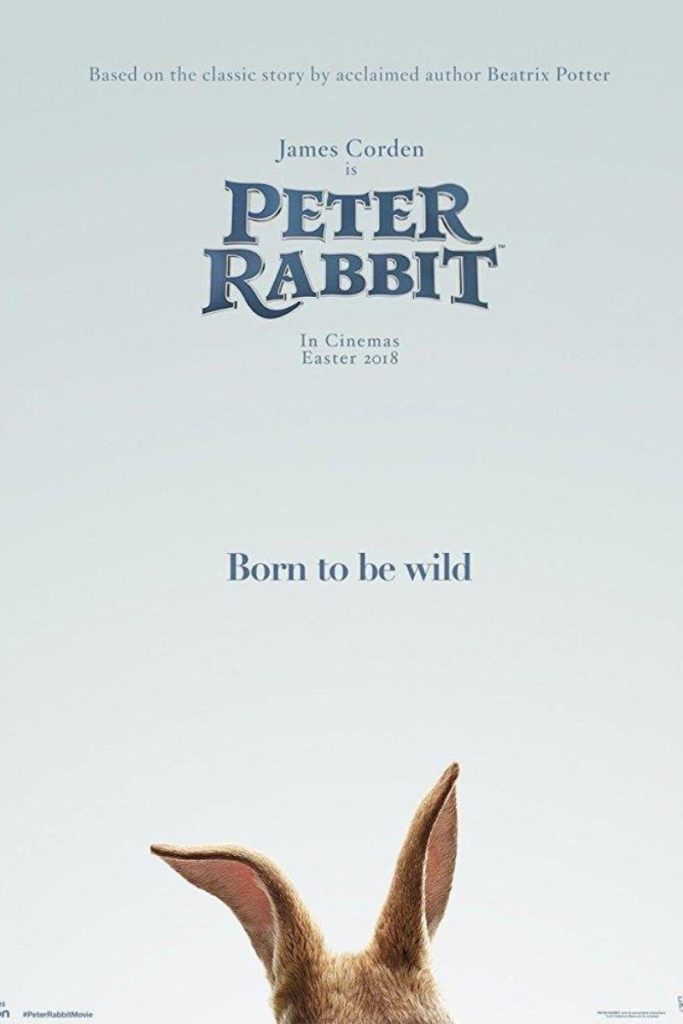 Peter Rabbit (Feb 9)
Starring James Corden, Rose Byrne, Margot Robbie and Domhnall Gleeson
Based on the lovable but mischievous children's book character created by Beatrix Potter, Peter Rabbit (Corden) is at it again with Mr. McGregor (Gleeson) in this light-hearted mixture of animation and live-action magic. However, in addition to Peter Rabbit's usual escapades in the garden much to Mr. McGregor's annoyance, this time animosity escalates even further between the two as they vie for the affections of animal-lover Bea (Byrne) next door.
---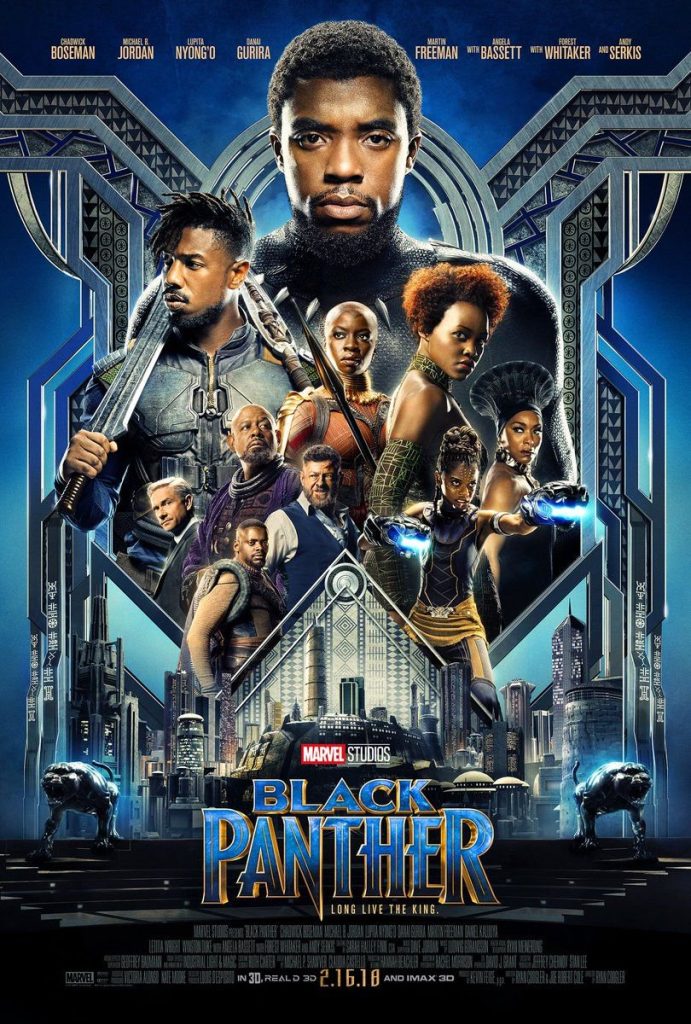 Black Panther (Feb 16)
Starring Chadwick Boseman, Michael B. Jordan, Lupita Nyong'o and Martin Freeman
Upon his return to Wakanda after the death of his father, T'Challa (Boseman) finds his position as the rightful king threatened when old foes resurface with intent to destroy the kingdom. Seeking help from the C.I.A.'s Agent Ross (Freeman) and Wakanda's own special forces, the Dora Milaje, the Black Panther rallies his allies as they conspire to save the kingdom and ultimately, the universe, from an outbreak of a world war unlike any other.
---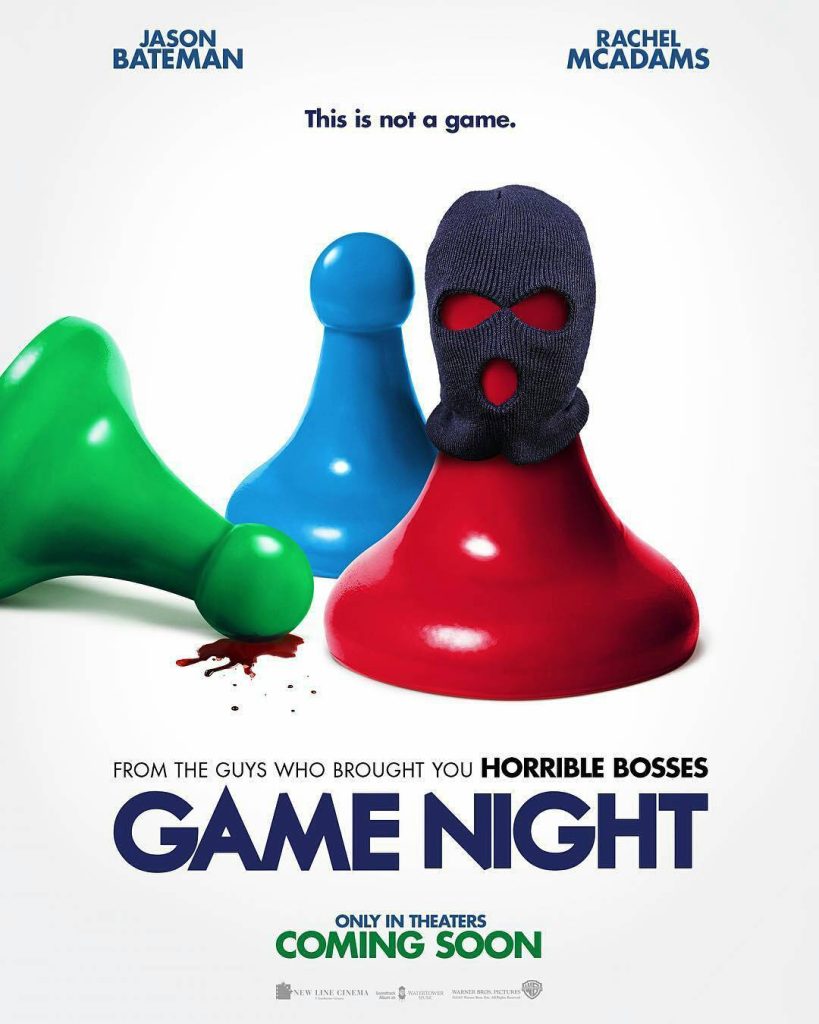 Game Night (Feb 22)
Starring Rachel McAdams, Jason Bateman and Kyle Chandler
It's all fun and games until someone gets hurt. Or is it? In this comedy-mystery, Max (Bateman) and Annie (McAdams) unknowingly take their weekly couples' game night up a notch when Max's brother, Brooks (Chandler), suggests a murder mystery party equipped with realistic "actors" playing fake thugs and federal agents. However, the situation rapidly spins out of control when Brooks is kidnapped and plot twist after plot twist unfolds, leading the friends to believe that things may be more real than they thought.
---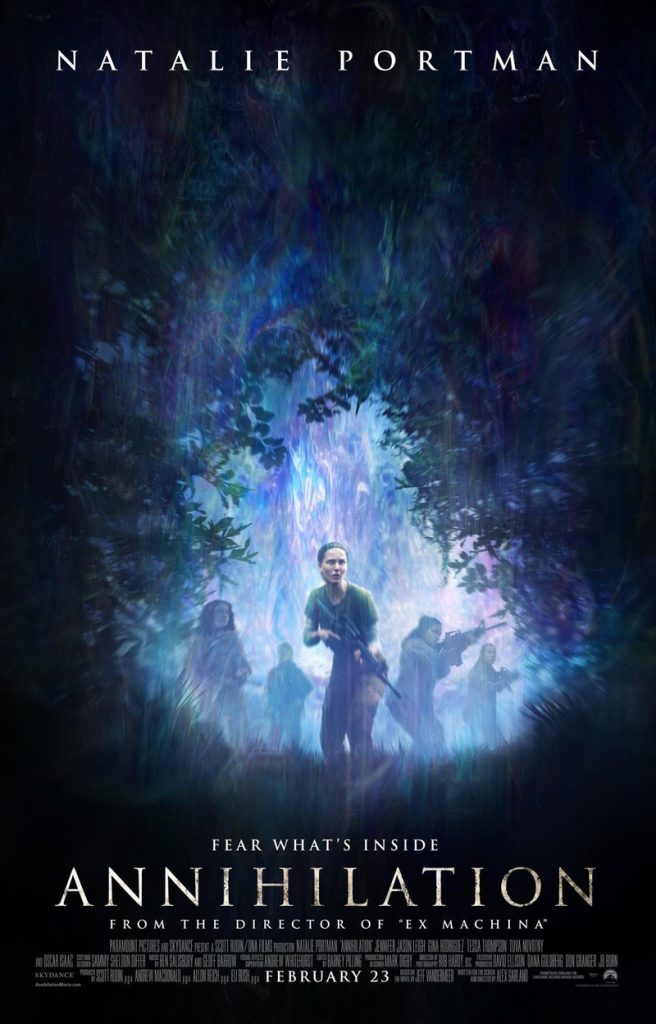 Annihilation (Feb 22)
Starring Natalie Portman, Gina Rodriguez, Tessa Thompson and Oscar Isaac
After her husband emerges from an environmental disaster zone severely injured and unconscious, a biologist named Lena (Portman) embarks on her own expedition with a team of four other female scientists delving further into the unknown. As they discover the grotesque mutations that lie under the glistening façade of the phenomenon called "The Shimmer", Lena also begins to piece together the untold mystery behind her husband's grievous injuries.
---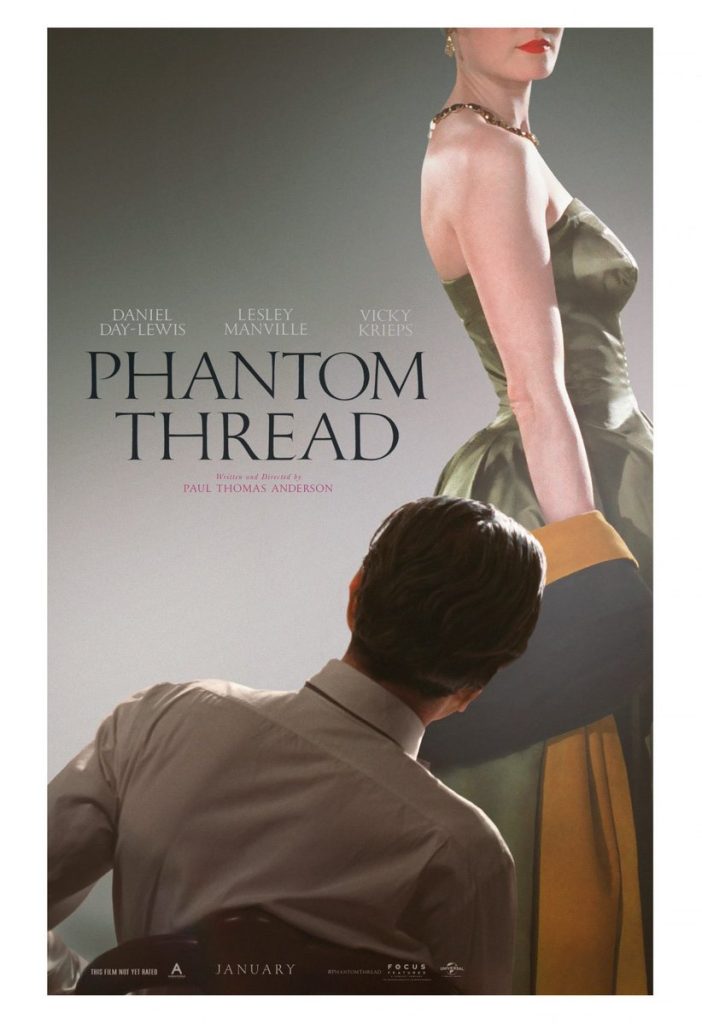 Phantom Thread (Feb 22)
Starring Daniel Day-Lewis, Lesley Manville and Vicky Krieps
This whirlwind romance set during 1950s post-war London tells about the life of renowned dressmaker Reynolds Woodcock (Day-Lewis) as it is thrown into romantic chaos when he unexpectedly falls for the young, beautiful and headstrong Alma (Krieps). In Phantom Thread, Woodcock struggles to iron out the kinks in his carefully tailored plans amidst the passion and inspiration that he draws from his muse.