Life Beyond The City
By Pamela Fletcher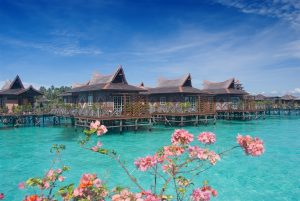 Sabah has long been touted as one of the top tourist destinations in Southeast Asia with fantastic beach and island resorts, championship golf courses, amazing food and cultural centres in and around its capital city Kota Kinabalu. But it's the smaller more laid back towns away from the city that beckon as gateways to a range of culture, nature and adventure attractions that are bound to take your breath away.
KUDAT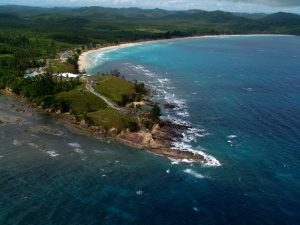 Located 190km north of Kota Kinabalu, Kudat lies on the very northern tip of Borneo where the South China and Sulu seas meet. Tanjung Simpang Mengayau is the dramatic promontory of this meeting place and one of the best places in Sabah for sunsets. Aim to be here around July for the Sunset Music Fest to enjoy a musical performance by both local and international artistes amid this stunning backdrop. Stay at one of the many quaint beach resorts at Kelambu beach, rent a bicycle to explore the countryside or spend a day visiting a traditional Rungus longhouse, honey bee farm and gong making village located about 43km south of Kudat (best to do this en route to Kudat).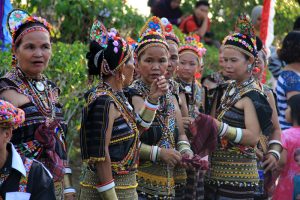 The indigenous Rungus culture is preserved at Tampat do Aman (tampatdoaman.com.my) with its rustic longhouse-styled accommodation and a museum set up to allow for a cultural exchange between the local communities and visitors.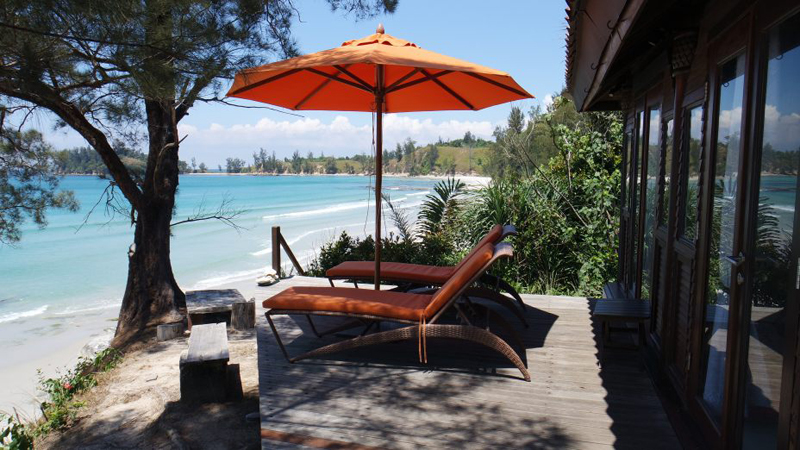 For a touch of luxury in this secluded corner of Sabah, head for the Hibiscus Beach Retreat (www.hibiscusbeachretreat.com) with unrivaled sea views and all the privacy you need for a dose of serious rest and relaxation. The beaches around Kudat are becoming popular with diving and surfing enthusiasts so make sure to check out the waves on your next visit (www.facebook.com/borneosurfer).
For avid golfers, you can opt to stay at the Kudat Golf and Marina Resort (www.kudatgolfmarinaresort.com) in Kudat town about an hour's drive from Tanjung Simpang Mengayau.
Seafood is abundant in Kudat and a quick visit to the local coffee shops in town will reward you with fresh delicious seafood platters cooked in a variety of styles.
SANDAKAN
Located on the east coast, Sandakan is a 35-minute flight or about seven hours drive from Kota Kinabalu. It was the second capital of Sabah from 1883 to 1942 and its continued growth as an economic powerhouse after WWII can be seen in the colonial architecture of its township, historical buildings and monuments.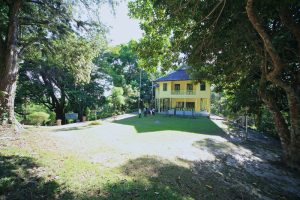 The Sandakan Heritage Trail map (available at San Da Gen Kopitiam at NAK Hotel and major hotels in Sandakan) offers a quick introduction to Sandakan and its history dating back over a hundred years. Notable monuments and landmarks on this one to two hour self-guided walking tour include the Agnes Keith House, St. Michael's and All Angels Church, the English Tea House and Goddess of Mercy Temple. History buffs can extend this tour by taking a taxi to the Sandakan Memorial Park which commemorates the fallen during the Death Marches of WWII.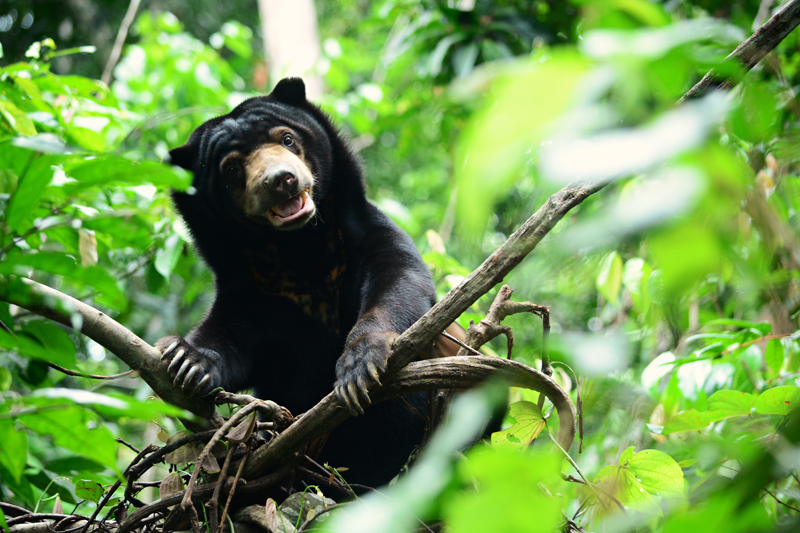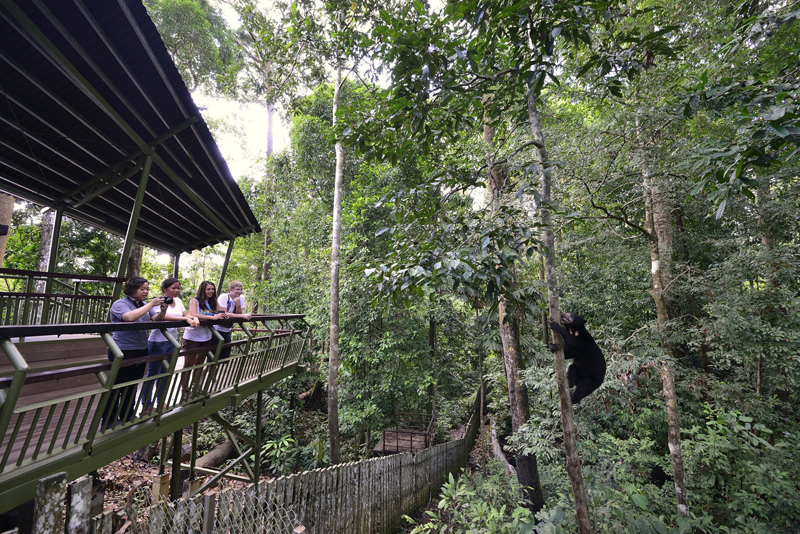 For nature lovers, the Sepilok Orangutan Rehabilitation Centre and Sun Bear Conservation Centre are located about 25km from Sandakan. Visitors have the opportunity to see orangutans up close on the feeding platforms (feeding times at 10am and 3pm daily), and with the new addition of an indoor glass covered viewing gallery looking out towards the orangutan nursery, they can now observe young orangutans learning to swing around and climb ropes, essential skills to help them survive in the rainforest. The Sun Bear Conservation Centre is just across from Sepilok and has a boardwalk through the forested area where sun bears roam freely. Detailed information boards line the boardwalk intermittently to give visitors a better insight into the lives and conservation of this elusive mammal in Sabah. Also nearby is the Rainforest Discovery Centre that attracts avid birdwatchers to its nature trails and annual Borneo Bird Festival (www.borneobirdfestival.com). Two nearby resorts, Sepilok Jungle Resort (www.sepilokjungleresort.com) and Sepilok Nature Resort (sepilok.com) are located within walking distance of the orangutan rehabilitation and sun bear conservation centres, and they are excellent options if you plan on spending more time here.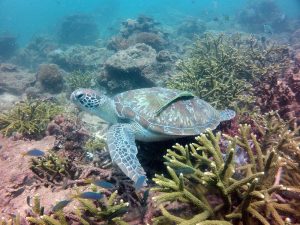 About 45 minutes by boat from Sandakan is Selingan Turtle Island Sanctuary (www.sabahparks.org.my/the-parks/turtle-islands-park). Observe turtles coming ashore to lay their eggs on the beach at night and if you're lucky, you may get the chance to see baby turtles emerging from their underground nests at the hatchery before being released into the open sea.
For accommodations, the Four Points by Sheraton Sandakan (www.fourpointssandkan.com) sits right by the bay and is on top of the list of luxury hotel stays in town. NAK Hotel (www.nakhotel.com), a family-owned hotel that was officially opened in 1966, saw a succession of Sandakan's self-made millionaires who started out working there as low level staff and who went on to become pillars of society. The hotel still stands today with a recent revamp to include a rooftop garden on the 8th floor to afford panoramic views of Sandakan.
Like many of Sabah's coastal towns, seafood makes up a large portion of the local fare here. Coupled with its historical ties to Chinese migrants who have long settled down here, expect to find specialties like seafood bak kut teh (seafood cooked in poke bone broth) and noodles with a variety of seafood to add flavour and texture. The water village of Buli Sim Sim is famous for its grilled fish and for sweets, there's the popular UFO pastry, egg tarts and cream puffs available at coffee shops for a quick snack.
LAHAD DATU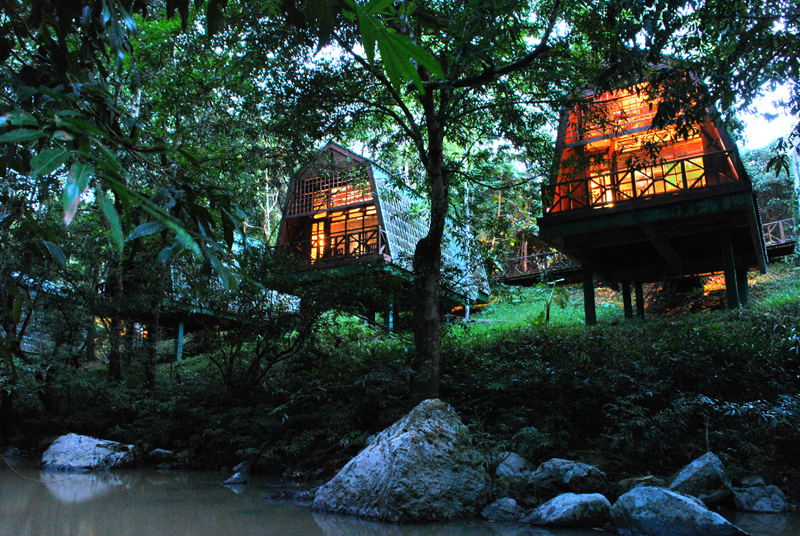 From Sandakan, it takes about two hours by road to Lahad Datu or a direct 50-minute flight from Kota Kinabalu. Despite large areas of land having been cleared for agriculture, there are remaining pockets of rainforests around lahad Datu that harbor a variety of rare and endangered wildlife species. About two and a half hours away are the Danum Valley Conservation Area (www.danumvalley.info) and Tabin Wildlife Reserve (www.tabinwildlife.com.my), havens for naturalists keen to explore the nature trails for sightings of mammals, reptiles, amphibians, insects and birds. The trail to an ancient coffin site at Danum Valley is a step back into the history of early human habitation in the area which extends to the Madai-Baturong Forest Reserve Nature Centre located about 50km from Lahad Datu, where caverns were also used as burial grounds. Birds nest have been harvested in these caves for centuries and remains an important traditional economic activity.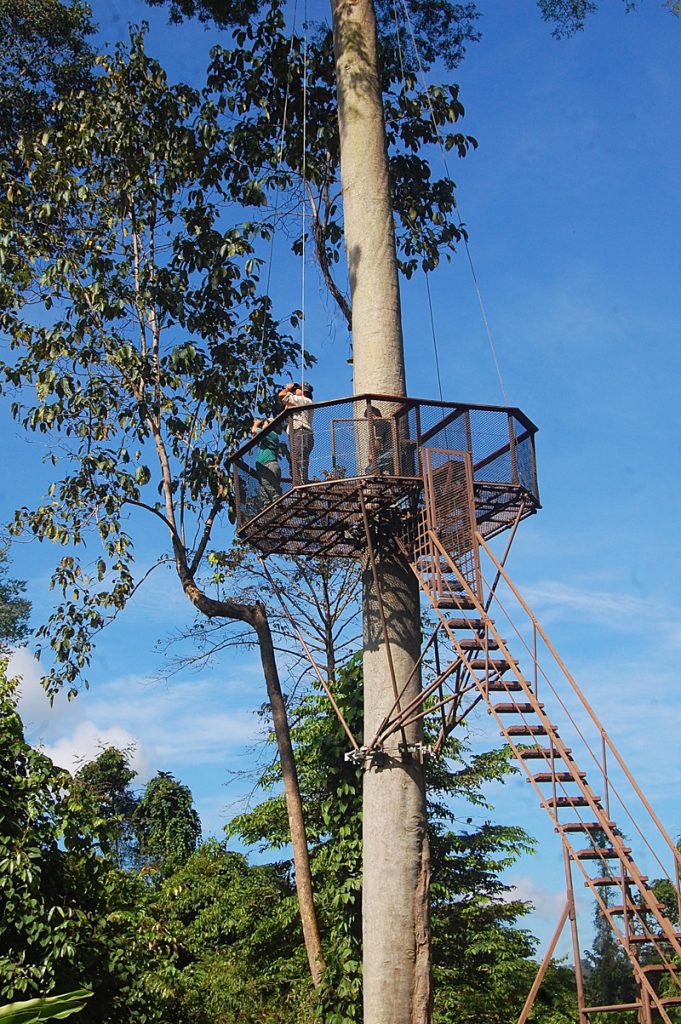 Experience luxury stays at the Borneo Rainforest Lodge (www.borneonaturetours.com) in Danum Valley and the Tabin Wildlife Resort to enjoy the best of both nature and leisure in one place. Excellent nature walks and night drives led by experienced guides will leave you astounded by the diversity of wildlife in these protected rainforests.
SEMPORNA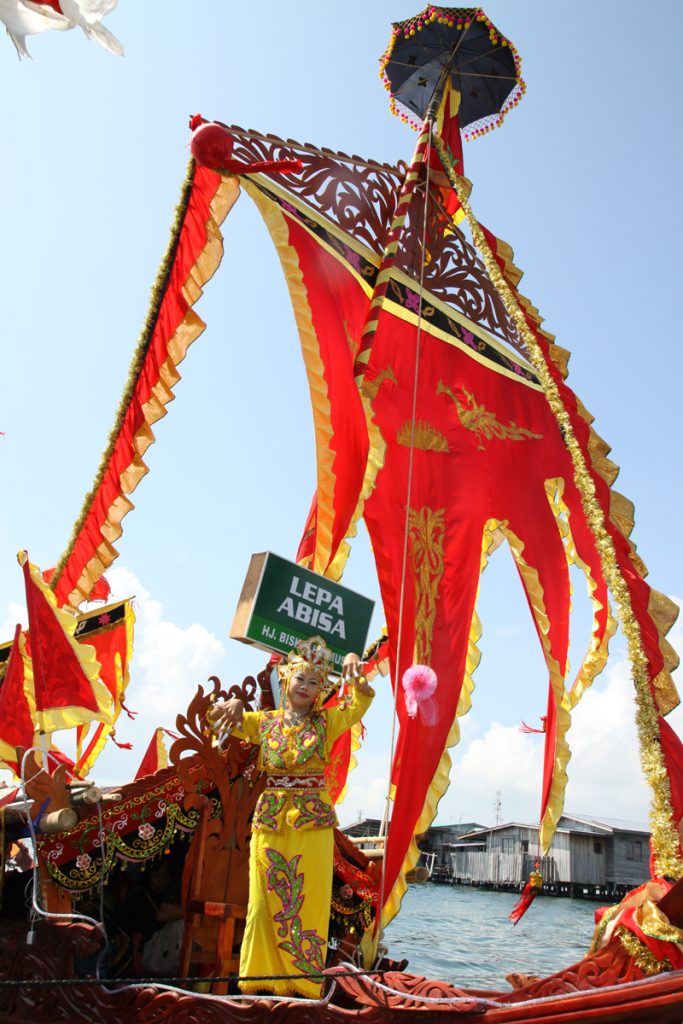 Located in the south eastern corner of Sabah is Semporna, a town synonymous with the Bajau Laut or Sea Gypsies, a seafaring community that has lived on the open seas and water villages here for generations. The town comes alive every April when the Regatta Lepa Lepa is celebrated to pay homage to the lepa, the traditional single-mast sailing boats of the Bajau Laut.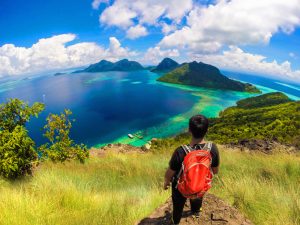 There are no direct flights to Semporna so visitors have to take a 50-minute flight from Kota Kinabalu to Tawau, followed by a one-and-a-half-hour's drive from there. Semporna is the gateway to Sipadan, Mabul, Kapalai and Pom Pom islands, ranked as some of the best dive islands in this part of the world. The Tun Sakaran Marine Park (www.sabahparks.org.my/the-parks/tun-sakaran-marine-park), also known as the Semporna Islands Park, is closest to the town and offers equally amazing diving with a short hiking trail on Bohey Dulang (one of the eight islands in the park) the rewards you with a truly spectacular panoramic view at the top. There are no overnight facilities so trips have to be done on a daily basis.
This article first appeared in the July-September 2017 issue of Borneo Insider's Guide magazine.