New Dishes and Upcoming Promotions at Red Canopy Café
by Intan Abu Daniel
Finding a decent place to eat in the gastronomic hub of Batu Bersurat was never a problem – it was picking an eatery from the multitude of restaurants and cafés available that was the real challenge. Red Canopy Café has held court at Sempurna Complex – where within minutes of each other are at least a dozen other solid restaurant and café options – for years. Everyone has heard of Red Canopy, and most has dined at Red Canopy at some point in their lives (time periods range from last month to five or six years ago).
Finally taking advantage of this solid reputation of a restaurant that, at the very least, no one has anything bad to say about, is a new management ready to bring new life back into the old girl.
In kicking off this endeavour, the restaurant hosted a Media & Press Food Tasting Event yesterday at their premises. The event began with a doa recital before a quick introduction to the restaurant's chief players were made, along with a fun runway style introduction of a few of their new dishes, before we were able to dig into the buffet line of Asian-style cuisine.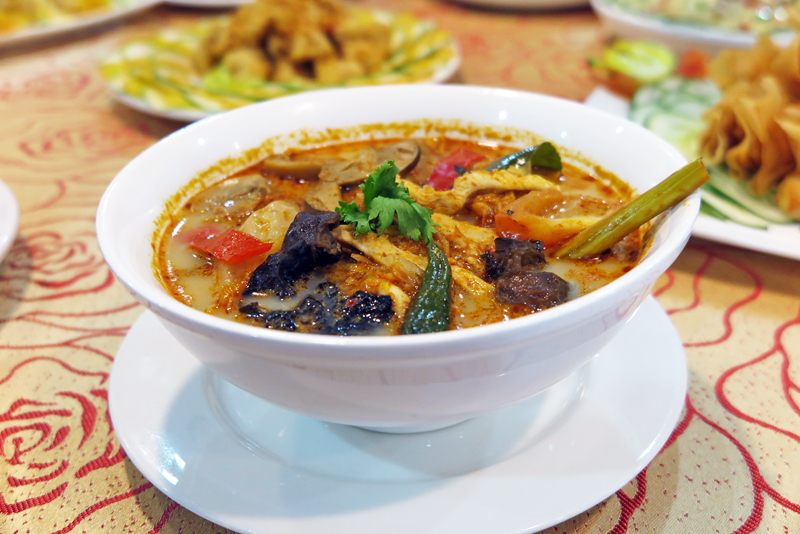 While you might not find anything ground-breaking in their new menu choices, what they do have, they do very well. The appetizer came in the form of Crispy Wantans, which had the perfect blend of crisp and fleshy prawns, while the Tom Kha Gai Chicken Soup was comfort in a bowl.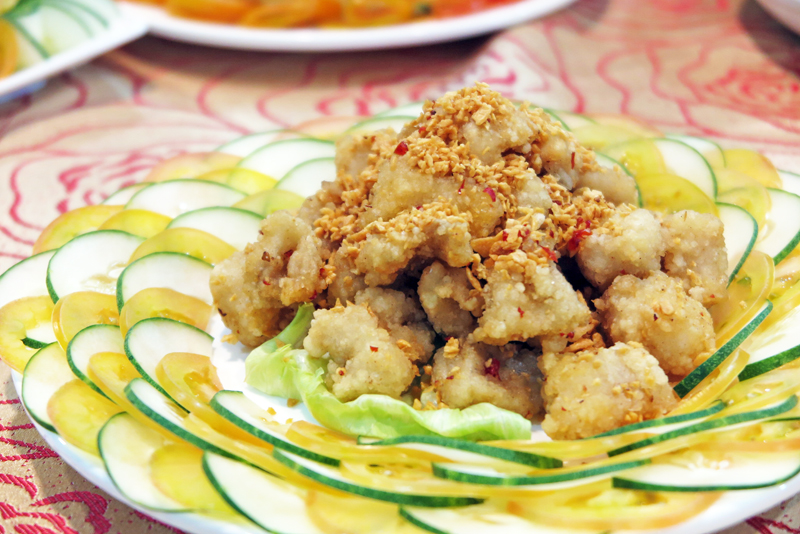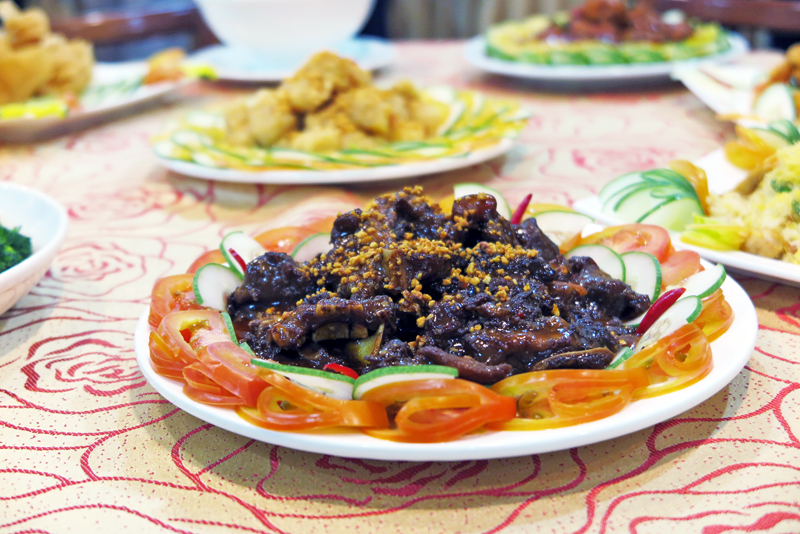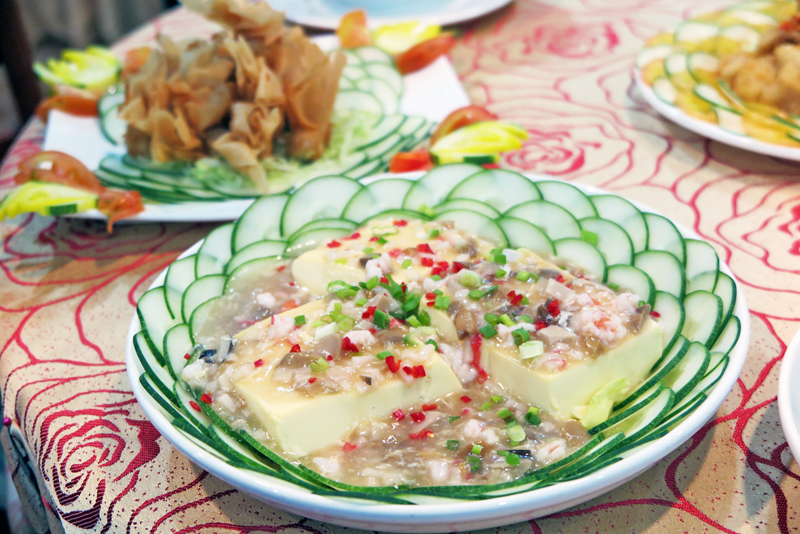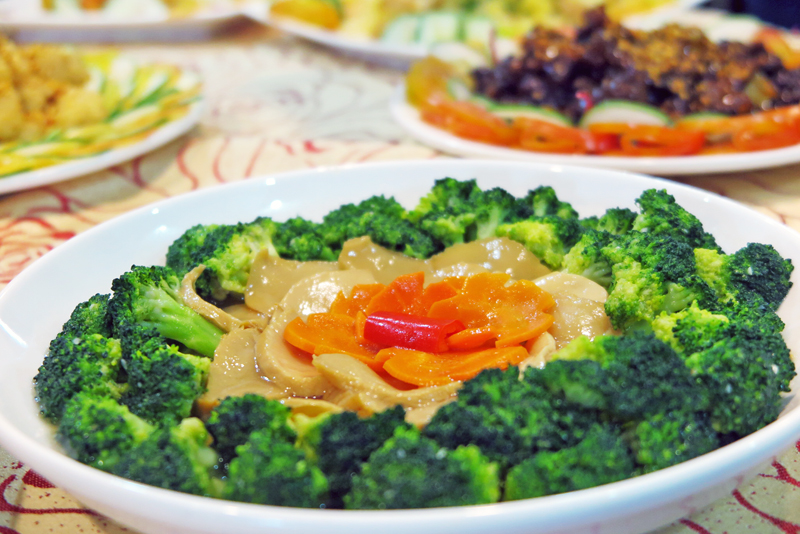 The main course selections were just plain delicious: we had seconds of the Korean Crunchy Lamb, Spicy Salted Fish, Homemade Tofu and Braised Bailing Mushroom Broccoli dishes. The Hot Spicy Chicken and the Butter Salted Egg Yolk Prawn are local favourites that cannot get old. Add a steaming plate of Butter Egg Fried Rice to eat it all with and we were the happy diners that had to be rolled out of the restaurant premises.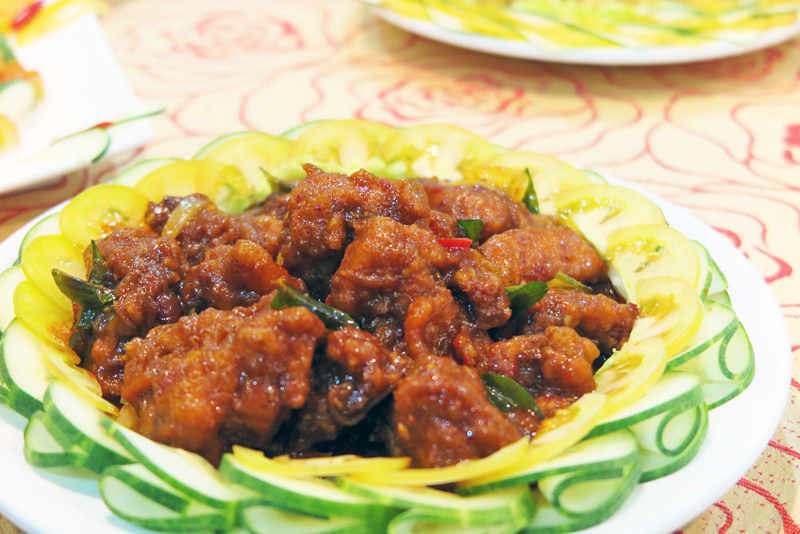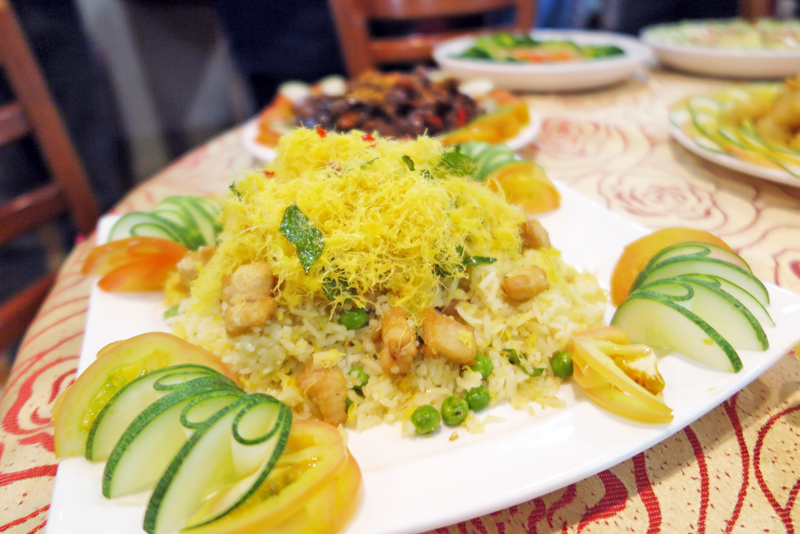 Come with an empty stomach, because this is not a place that sells little café bites and artisan coffee – and considering its surrounding competitors, this isn't a bad thing. It will, however, offer you some Asian comfort food done right, and we can assure you that it's not going to be another five or six years before we visit Red Canopy Café again.
Red Canopy Café will be holding an upcoming Dinner Buffet promotion at a 50% discount starting from 28 October to 25 November 2017. They are also available for catering services.
Visit them at their restaurant at:
No 5, Blk C, Sempurna Complex, Batu Bersurat, Kg Gadong
Bandar Seri Begawan, Brunei
Tel: 673-2425855 / 8772829
Or you can follow them on Facebook or Instagram for updates and information.